"A Stunning And Unexpected Neckline": Salma Hayek Stunned Everyone With Her Outfit!
May 25, 2023
719

3 minutes read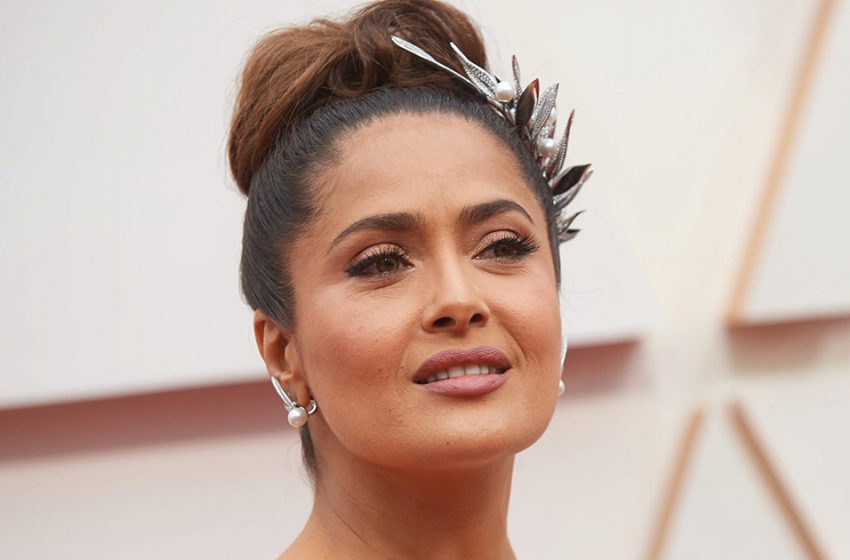 The 76th Cannes Film Festival has been going on for a week now, and people are still discussing and criticizing the stars and their outfits on the red carpet.
Among the popular stars attending the festival is Salma Hayek, who managed to shock her fans with her outfit. The 56-year-old actress arrived with her husband, businessman Francois-Henri Pinault, whom she has been dating for 17 years.
The couple attended several premieres, and one of them caught the audience's attention. While Hayek's husband wore a classic black suit with a white bow tie, the actress herself opted for a more extravagant outfit.
Salma wore a fitted dress in a deep blackberry color, featuring puffy sleeves and a plunging neckline.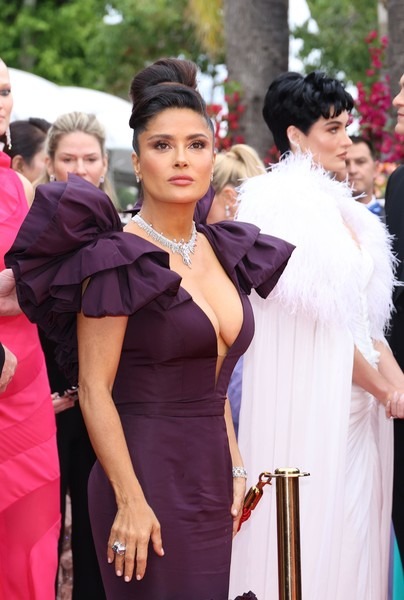 She added a touch of luxury with a diamond necklace and styled her hair in a neat high bun. It's clear that the outfit was designed to highlight her bust, as the neckline, sleeves, and even the necklace draw attention to that area. The overall image accentuated Salma's figure and exuded a seductive vibe.
However, as expected, not all opinions found online are positive. Even if the actress had worn a flawless outfit, there would still be people who wouldn't like it.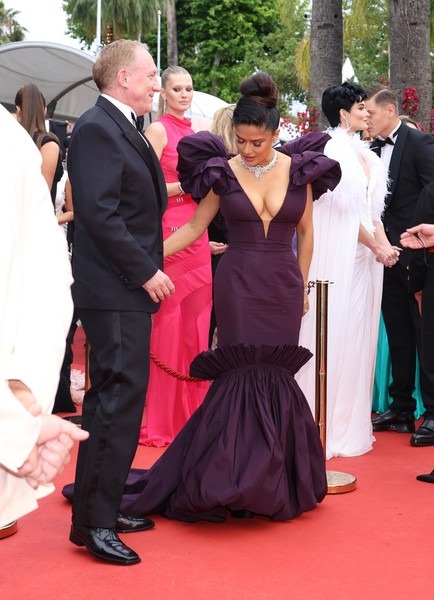 Now, fans are divided into two camps: the first group praises Hayek's excellent appearance, considering her to look amazing, even better than many younger stars.
They admire her figure and wish to look the same at 56. On the other hand, there are those who dislike the outfit, finding it too revealing and vulgar for someone of her age. They believe she should dress more modestly.
Additionally, some people have accused Salma of undergoing plastic surgery, claiming that her face looks different.
What do you think? Share your thoughts!