A girl made a comfortable and cozy mobile home from an old bus!
October 14, 2022
1664

5 minutes read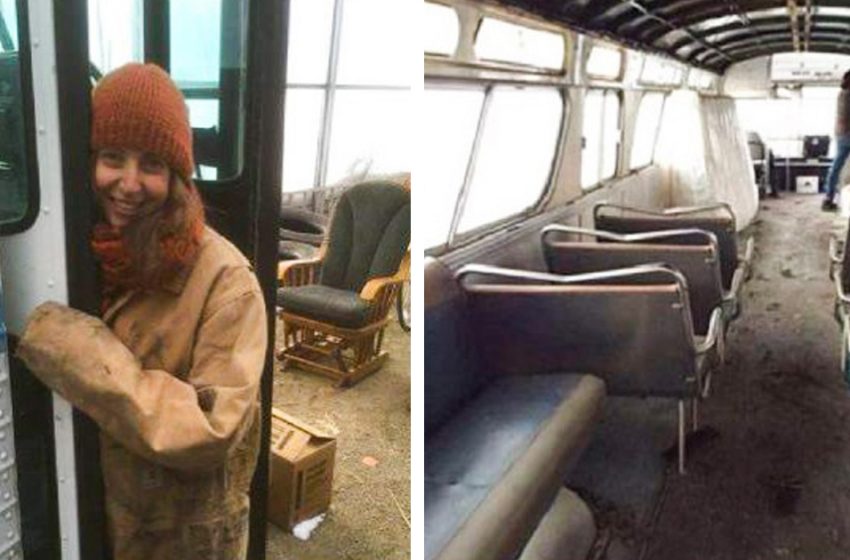 Some people inherit their dream home, carefully choose and buy it, but there are people who build their own unique home with their own hands. A creative American, Jessie Lipskin bought an old bus and equipped it with everything necessary for a comfortable life.
She turned an old bus into an amazing Greyhound RV. It all started after a young girl watched the documentary "Trash Warrior". The hero of the film, inspired by environmental ideas, built a house from ordinary garbage.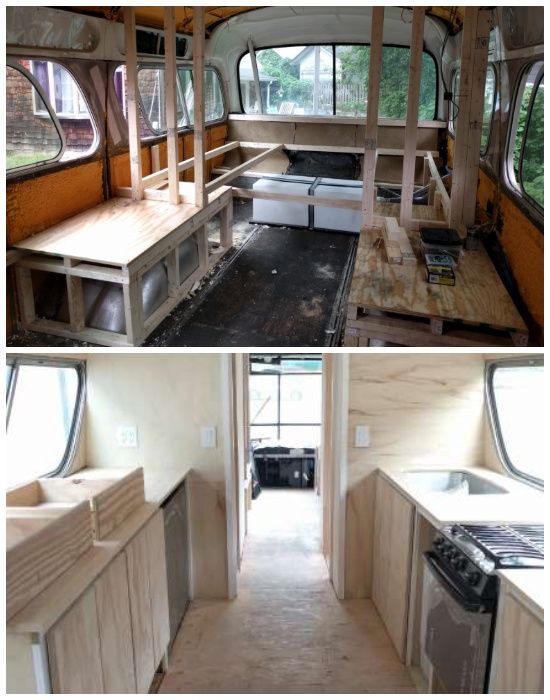 Inspired by this movie, Jessie Lipskin started looking for a suitable vehicle platform to build her tiny house. After searching eBay, she found an old, retired 1966 GMC bus.
They started the work of transforming the old bus into a stylish tiny house. With all the furniture and upholstery removed, Jessie began planning the living space as she wanted to create an eco-friendly home that was as simple as possible, but with all the essentials. The layout and furnishings of the small Greyhound house were designed by Jessie Lipskin herself.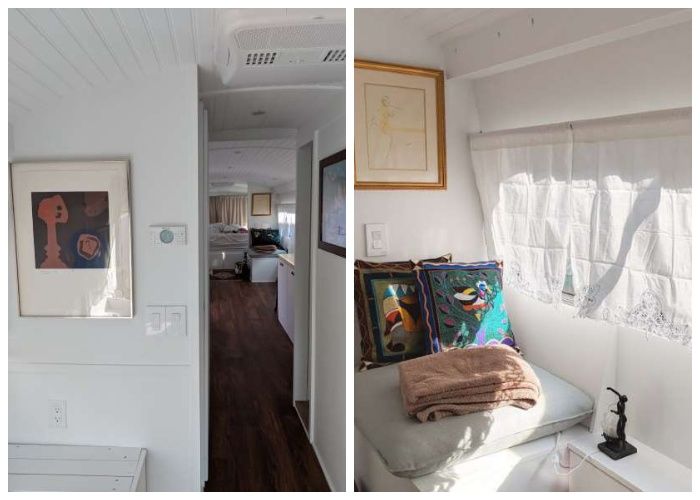 The girl managed to create a large living room, a functional kitchen, a well-equipped bathroom and a bedroom. They also carefully planned and designed several large storage areas: a walk-in closet, and space for a mini-library.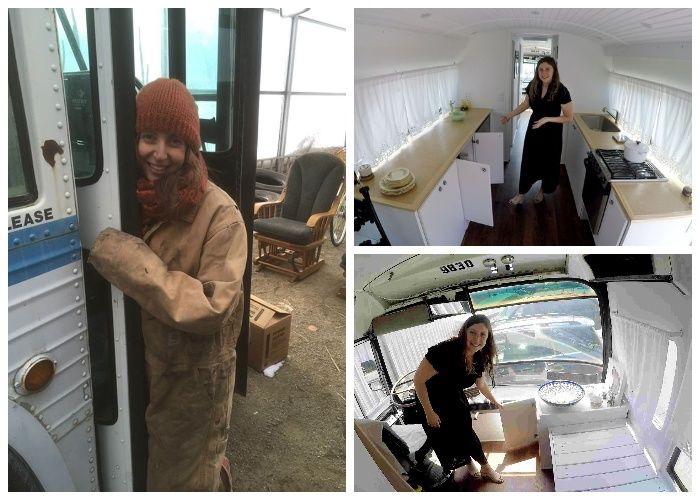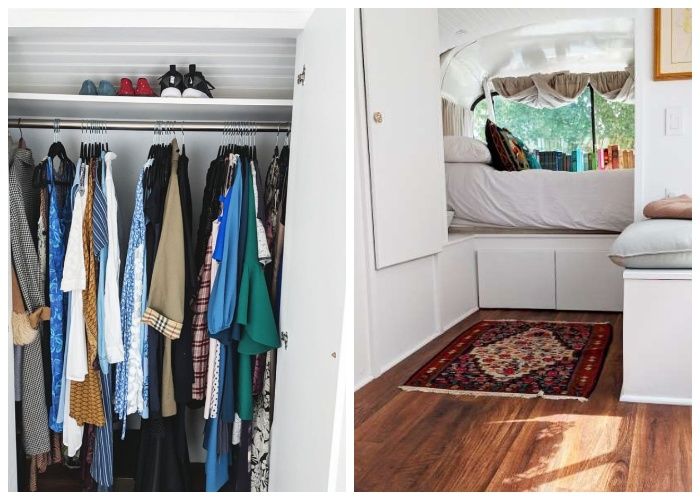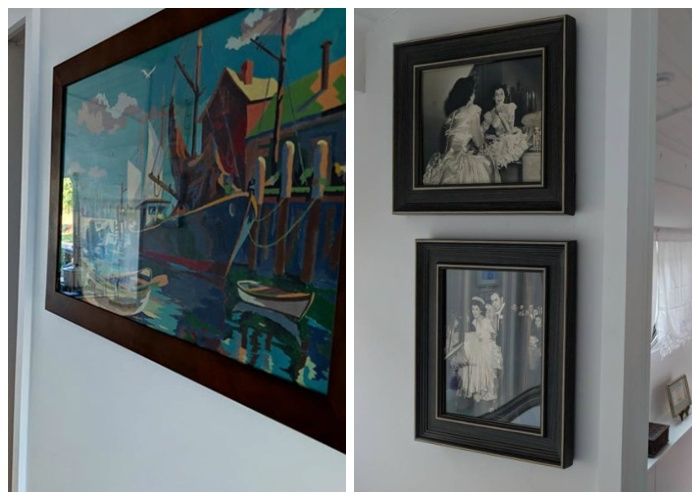 The transformation of the house was delayed, because all the work was done by the girl's friends, acquaintances and herself.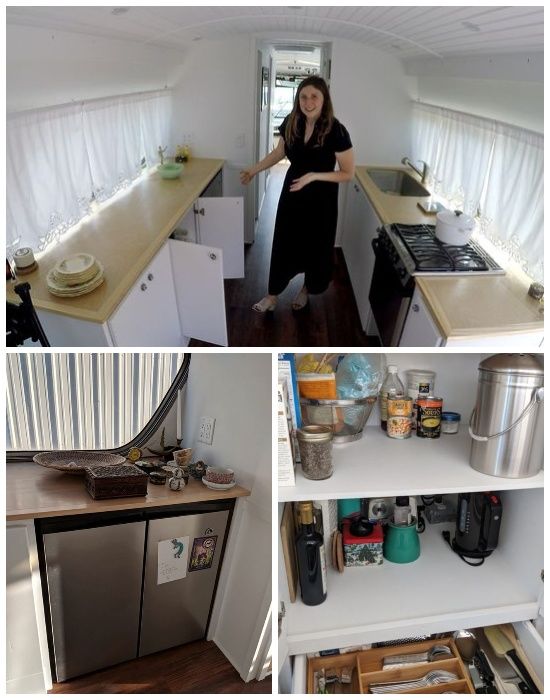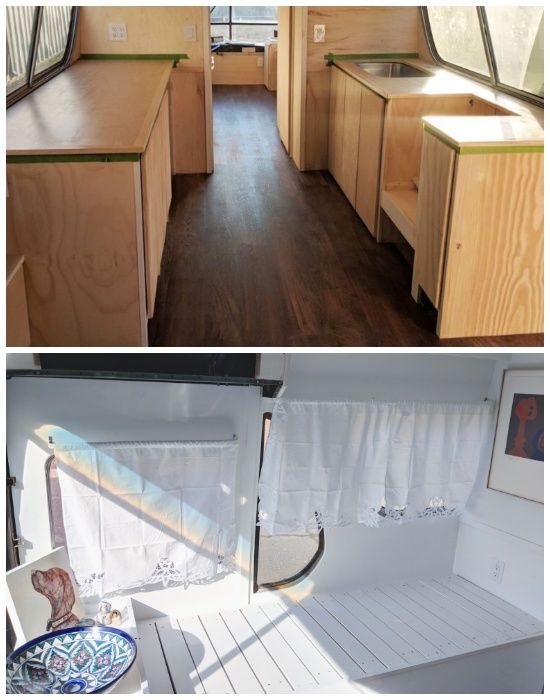 Only natural wood and recycled and restored natural materials were used in the interior decoration. In the end, she achieved the desired effect, which you can see in the photos.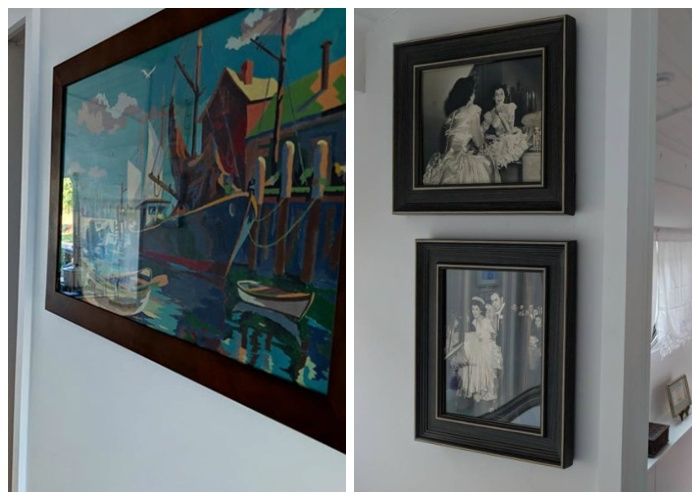 She also decided not to change the original windows of the bus, leaving them as they were, so that sunlight flooded the entire house. For night lighting, with the help of professionals, LED system was installed that emits soft light and creates a calm and cozy atmosphere.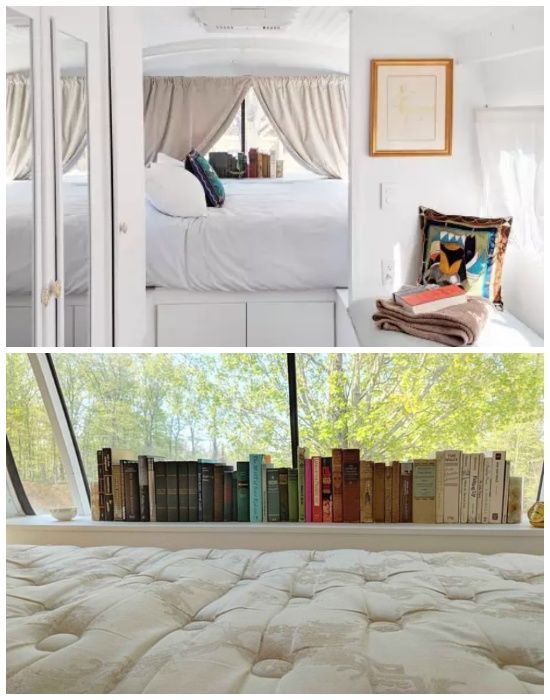 Designers paid special attention to the layout of functional areas. For example, the kitchen has natural wood worktops, an oven and stovetop, an energy-efficient washing machine, a fridge-freezer, a water heater, and a propane tank. Numerous cupboards and shelves for storing food and kitchen utensils have been cleverly and rationally designed to allow free movement in this area.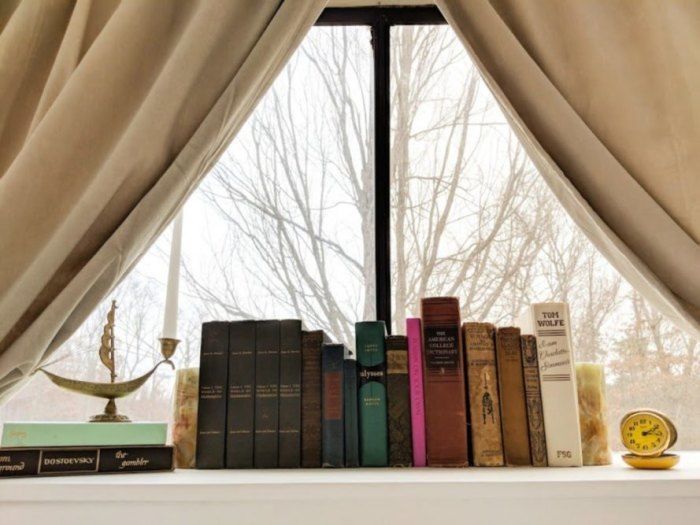 A bedroom in an "eco-motorhome" at the back of the bus.
The bedroom is located at the back of the bus, has a streamlined design and is very bright, as the windows of the bus are covered only with thick velvet curtains.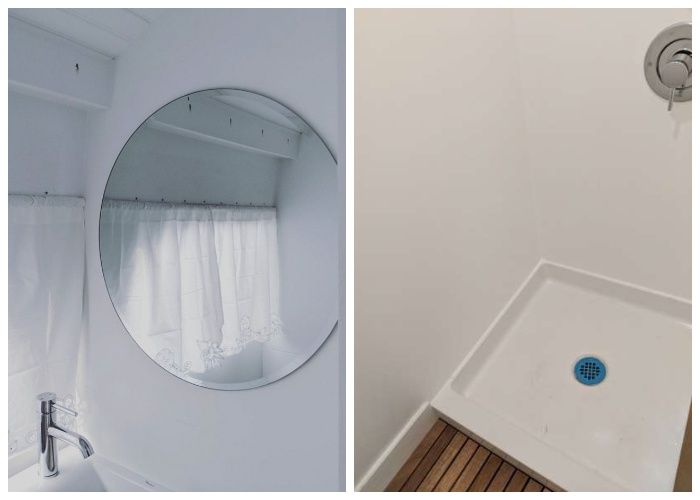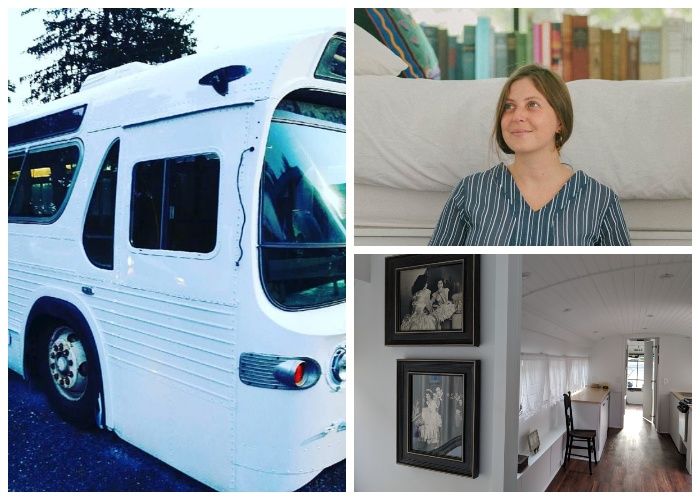 A little girl who had never experienced such a problem came up with the brilliant idea of ​​an autonomous sewer system. Used water and waste drain into a large tank under the floor of the bus, which can be emptied at a designated area. This means that you can easily use the shower, sink and toilet in the house.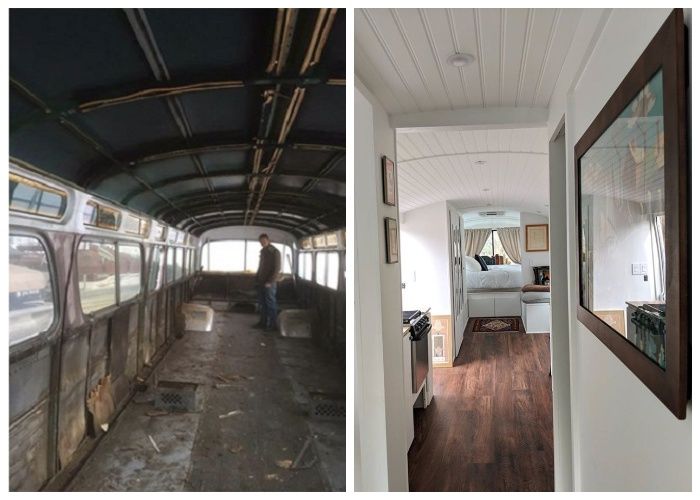 Here is such a well-planned house desined by a young girl!