A Golder Retriever protected the girl when her mother scolded the child!
September 8, 2022
1497

2 minutes read
It's no secret that pets always get along with children. Today we will tell you the story of this little girl and her dog – A golden Retriever.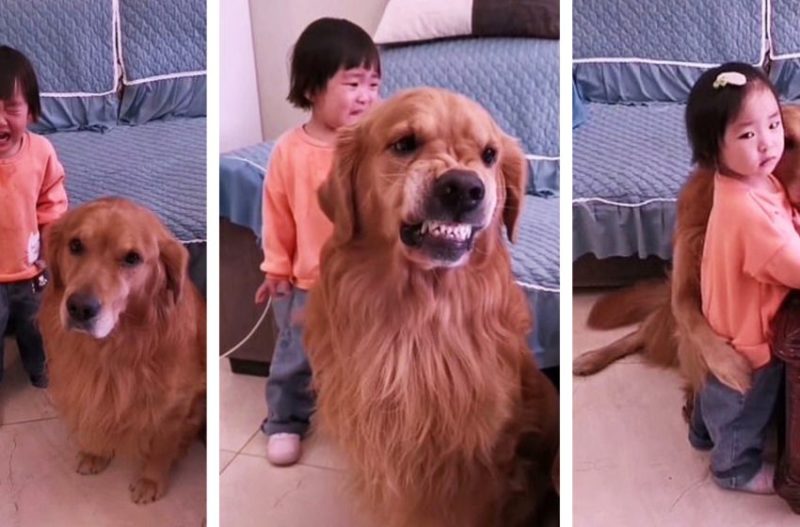 Once a girl was left alone with her four-legged friend just for a couple of minutes and she decided to play a little naughty while her mom is out. She opened her mother's new face cream and began to play.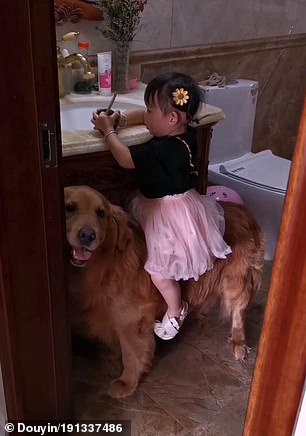 Mom returned home and was furious when she saw the scene. Dog Harry has always acted as a protector of the girl and she, being next to him, felt protected and confident. When the mother began to scold and yell at the girl, she began to cry.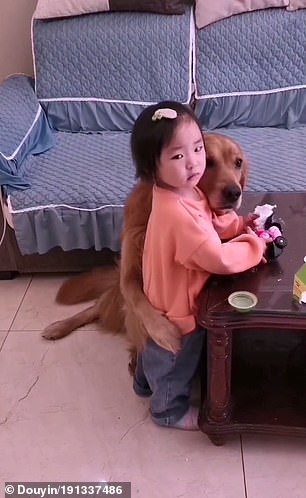 Harry stood in front of the little girl and began to bark as if protecting his girlfriend. Funny scene!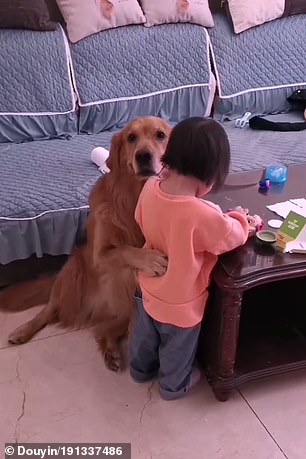 The girl's mother was surprised by the behavior of her pet and even forgot about the "naughty girl". Harry did not move away from the girl, but only calmed her down by placing his paw on her back.
And it wasn't the first time Harry defended the girl. Here is such a devoted friend!