A homeless man dying from cancer said his last wish – "find a home for my dog"
August 1, 2022
763

2 minutes read
A woman in Fresno, California was driving home from work when she saw an elderly man on the street who had fallen asleep hugging his dog. Jenine Dshazer, as the woman's name was, decided to approach the man and ask if he was all right.
The man said that his name was James, and the dog was Baby. It turned out that he was terminally ill and doctors said that he did not have long to live. Cancer destroys his body.
At one time James worked on a farm and had a small workshop. Now he is homeless and lives on the street. All he has now is Baby.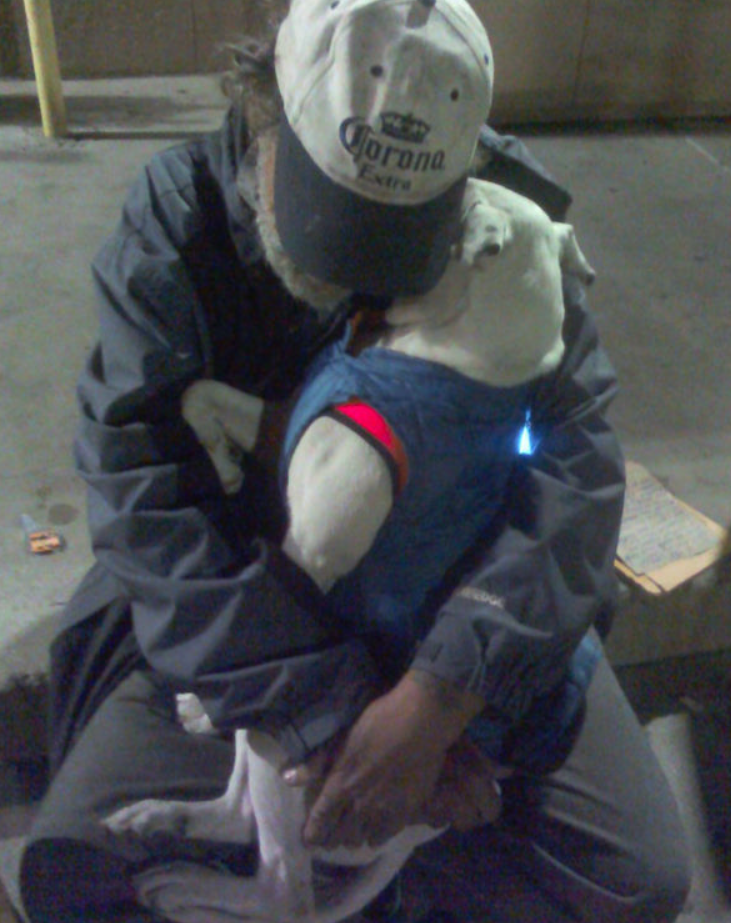 He has already accepted his fate and did not worry about himself, he only felt sorry for the dog that would be left all alone after his death. The man asked Jenine to find a loving family for Baby. This was his last wish.
Once this man saved Baby from a man who constantly beat him and now he wants his friend to live his life happily.
"Baby is my life. She is my friend. She is everything I have now and will leave after my death!" James said.
Janine asked for help GoFundMe. They paid for a room in a motel and James had at least a roof over his head.
His dream also came true – Baby lives in a family where she is already loved.