See What The House That A Man Built On Six Trees Looks Like
November 21, 2022
465

2 minutes read
Probably everyone in childhood dreamed of a tree house.

American Horace Burgess began construction in 1993. Then Burgess wanted to build a small hut, but in the end, a real skyscraper came out. Moreover, Horace built it without the help of architects and builders. He drew the project himself, he built it himself.

At first, the American used old boards from barns, construction debris, and parts from abandoned houses. Later, neighbors began to supply it with construction materials. Surprisingly, there is a basketball court and even a church here. On the top floor, there is a penthouse.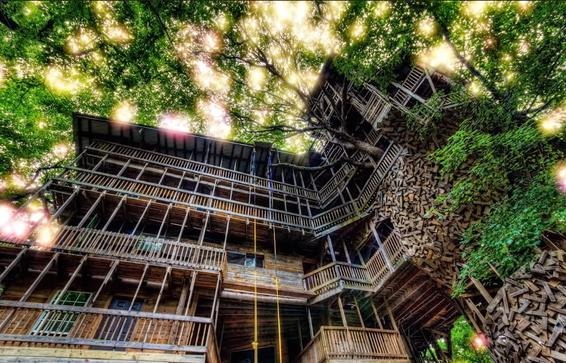 There are a large number of stairs, corridors, terraces, and balconies, as well as several secret rooms. True, the fire department did not like the house. Due to the lack of safety measures, it is forbidden to live here. But Horace himself continues to live in it. The man is very proud of his creation.