A man saved and raised a swan chick. An adult bird refused to fly away!
August 25, 2022
393

3 minutes read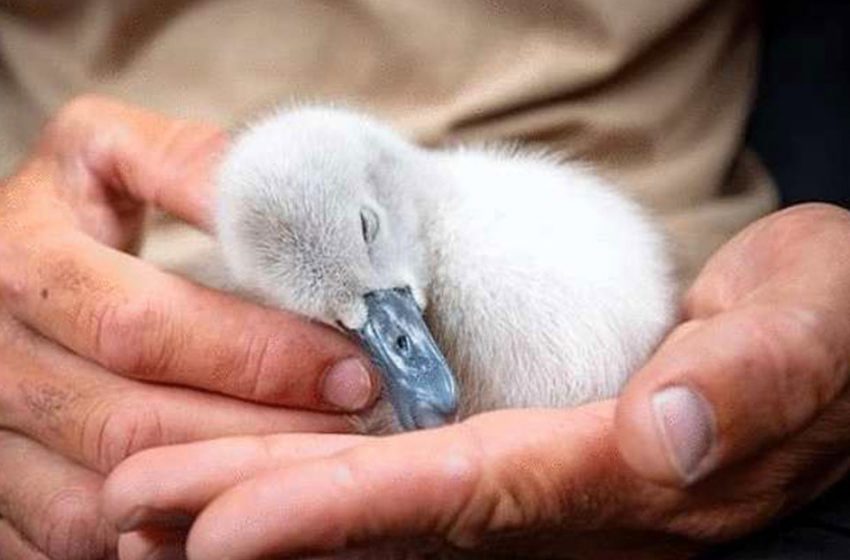 One day, a man named Rob Adamson saw a small injured swan chick and decided to take the baby home. The chick was very small and would not have survived without human help.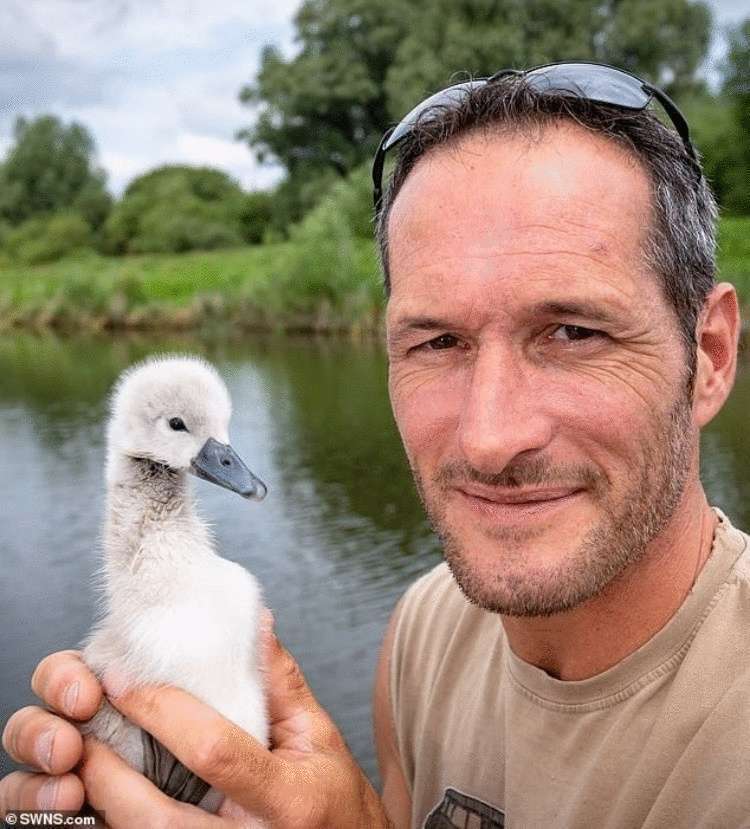 Rob fed and cured the baby. In order not to leave the chick at home alone, the man even carried the baby with him to work. The chick loved Rob so much that slept in his bed. They loved to go camping and fishing together. The man named the swan Sydney.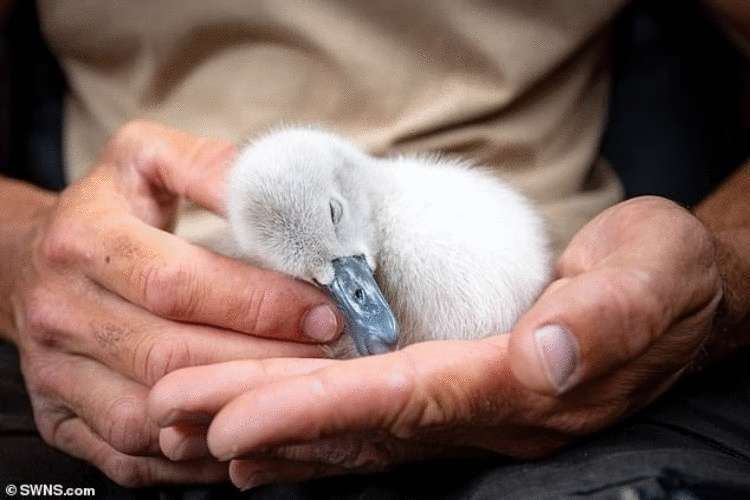 In addition to the chick, Rob also had another pet – a Chihuahua. Believe it or not, the dog also fell in love with Sydney. They played and ate together like two friends. A real friendly family!
Soon the chick got stronger and grew a little. Rob decided to return the animal to the wild so that the swan could find a mate. For this, Sidney was taken to the Society for the Protection of Animals. For three months, experts worked on the adaptation, but Sidney refused to return to the wild. Swan loyalty!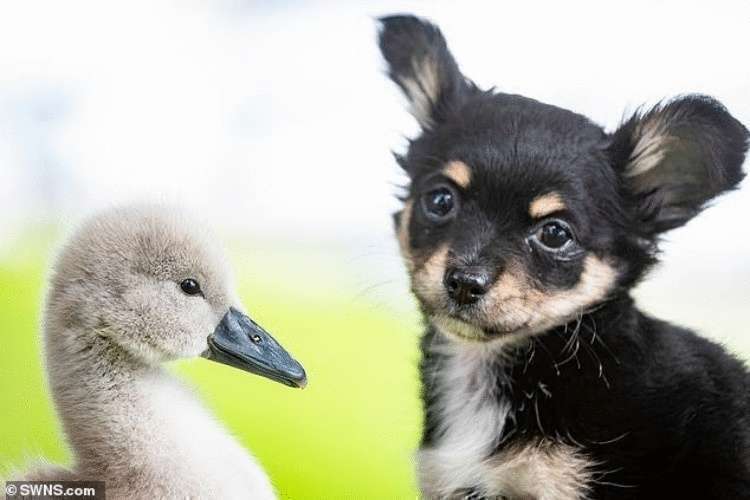 Rob was very excited and worried when he was allowed to take the chick back. He was incredibly happy. Rob's dog also missed his feathered playmate.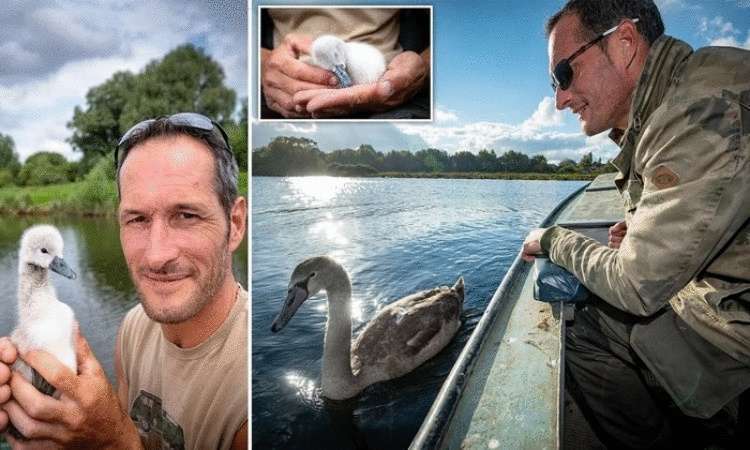 Now Rob and Sydney are again together. They are true friends and enjoy hiking again, walking and looking for new adventures. An exemplary family!