A tiny sunbird decided to take a bath in a flower petal
June 26, 2022
516

2 minutes read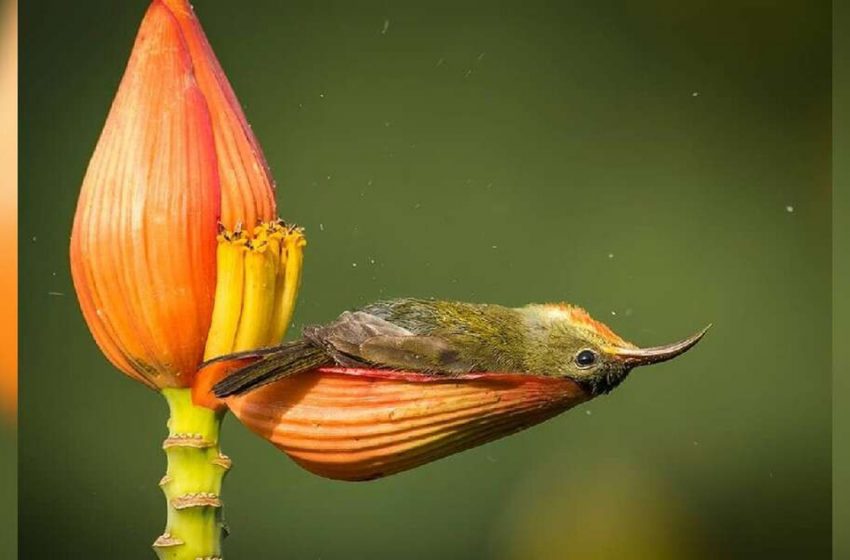 Rahul Singh is a phorographer and a wildlife lover. For six years he has been photographing nature near his home in Jalpaiguri, India. He loved taking interesting shots of wild animals: elephants, jackals, monkeys, deer and rhinos.
He is currently fascinated by the colorful birds, their nests and lifestyle. He photographs everything related to them. Recently he has managed to capture an interesting moment.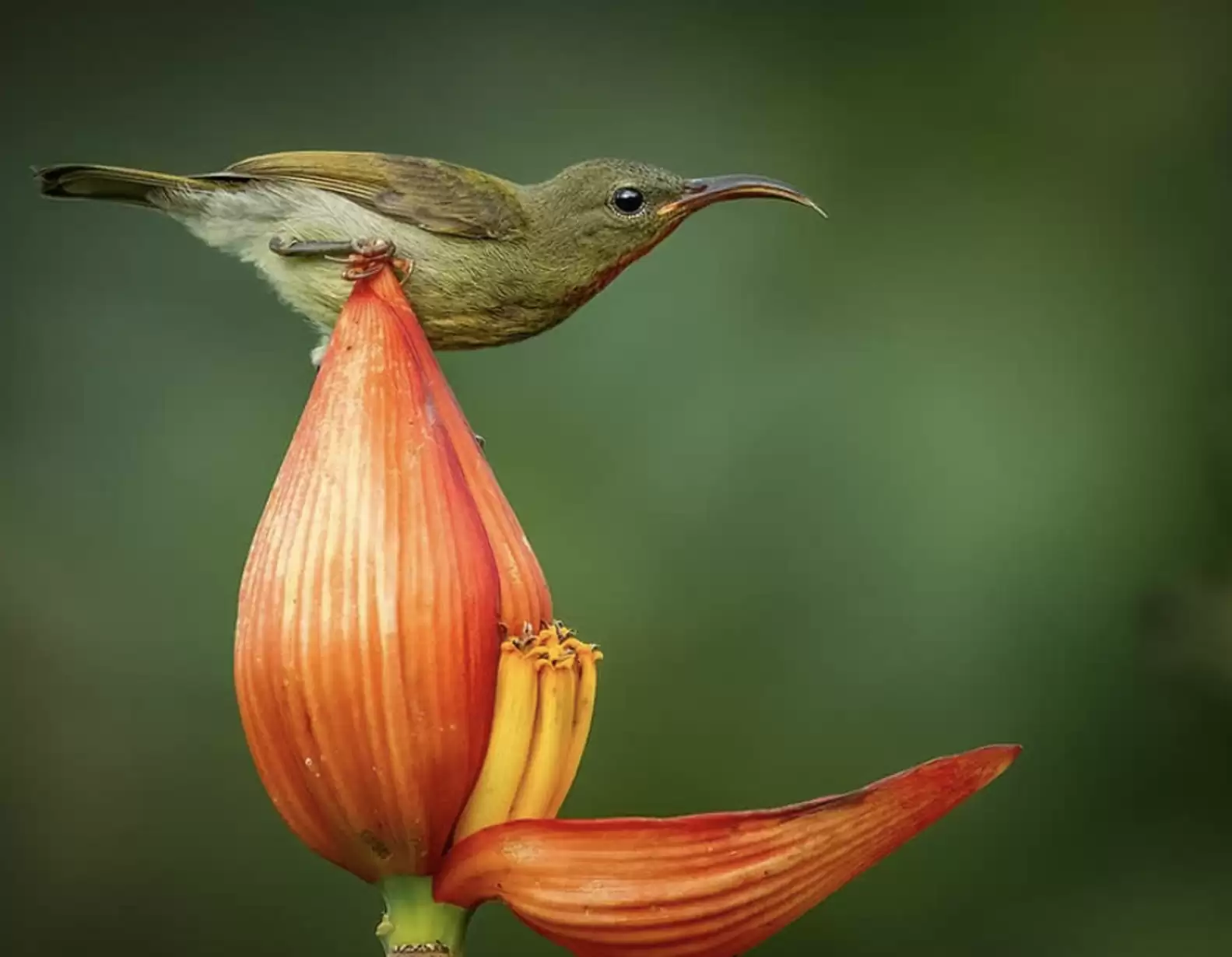 "The other day I wanted to photograph sunbirds, so I found a place where ornamental bananas grow, from the flowers of which sunbirds collect nectar, and set to work. I got good photos and suddenly I saw something that surprised me very much.
A 4-inch-bird found dew in a banana flower petal and decided not to lose such a favorable opportunity to take a bath. Banana flowers have big bowl-like petals, so morning dew collected there.
"First, the crimson bird drank the nectar and then began to bathe in the water accumulated in the petal. I was amazed, I had never seen such behavior before", Singh told the DoDo.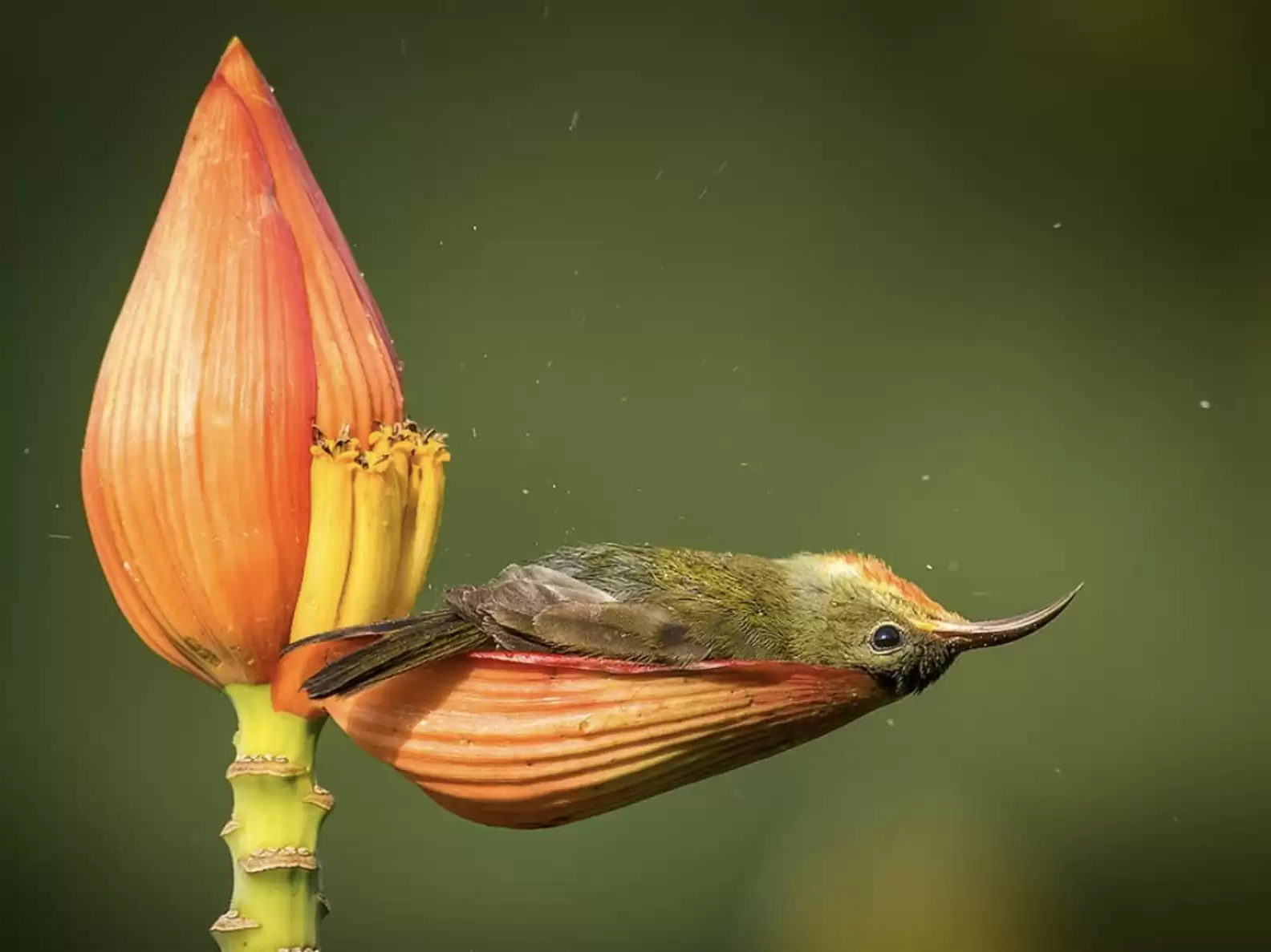 The man was happy to capture such a moment. It's good that he was in the right place at the right time. I wonder what miracles does our nature still hide?