Brave fishermen risked their life to save a baby deer
June 10, 2022
434

4 minutes read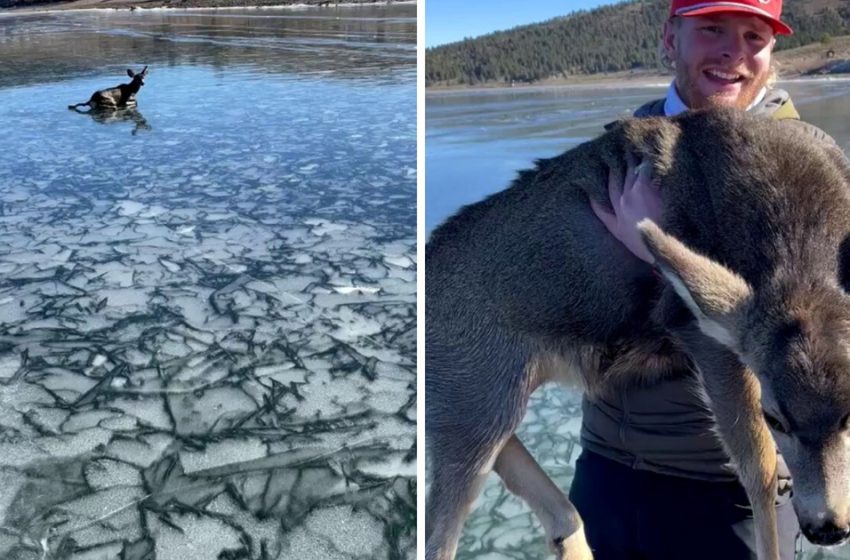 These two fishermen from Utah wanted to have a good fishing, but fate had other plans for the day. Ice fishing turned into rescuing a baby deer who was hopelessly waiting for help. The animal's legs got stuck in the ice and he couldn't get out. Bransen Jackson and his friend could not leave the deer dying in the ice. Jackson worked as a wildland firefighter, so he was used to extreme situations. He risked his life to save the little animal. His friend caught the scene on camera.
Everything was not as easy as it seems at first glance. The ice was so thin, that they could fall through at any moment.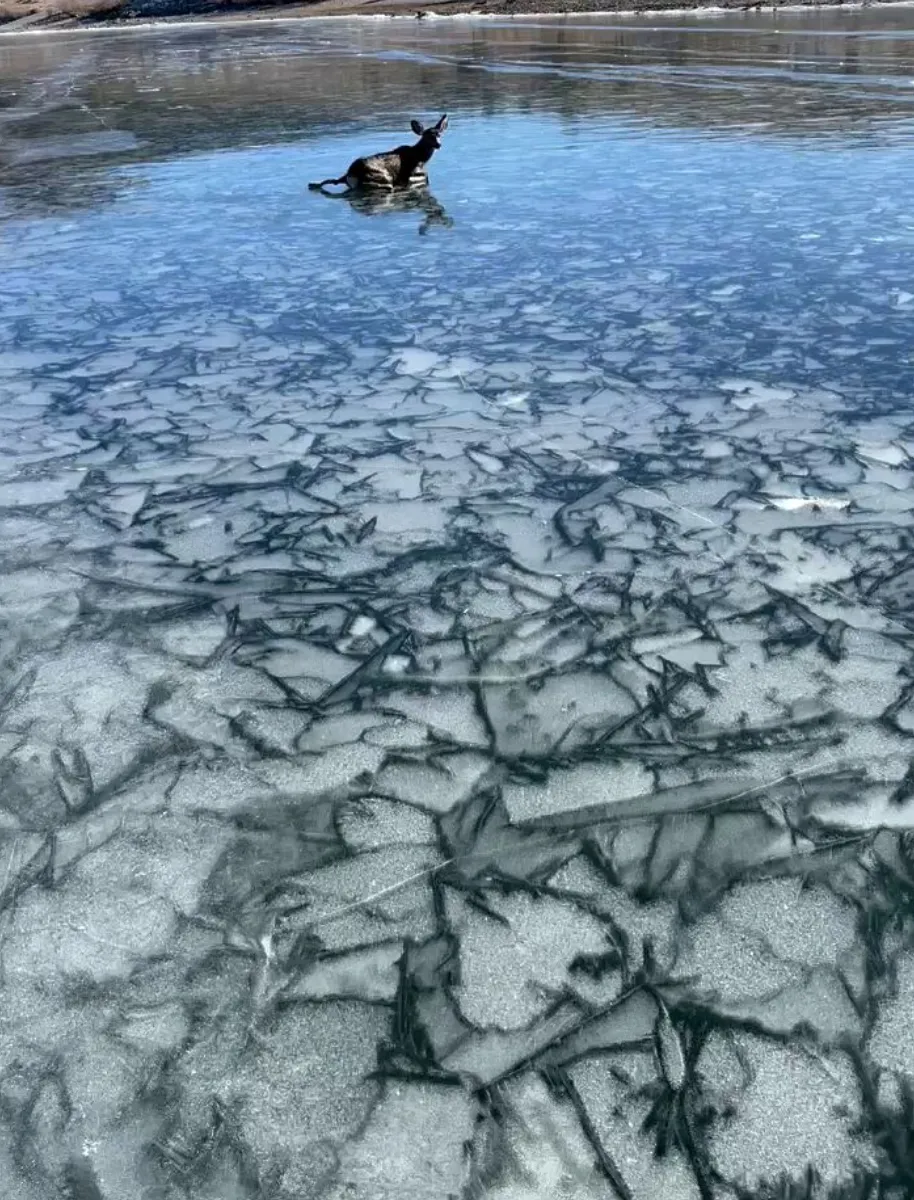 "We were slowly making our way over there with that odd feeling that the ice is going to crack under our feet", Jackson told 2KUTV.
The deer did not understand what was happening. The joy that someone is coming to save him and the fear of people mixed up. The fishermen were cautiously approaching the deer. Finally they reached the deer and hugged him. The return way would be more difficult, as the ice was cracking under their weight.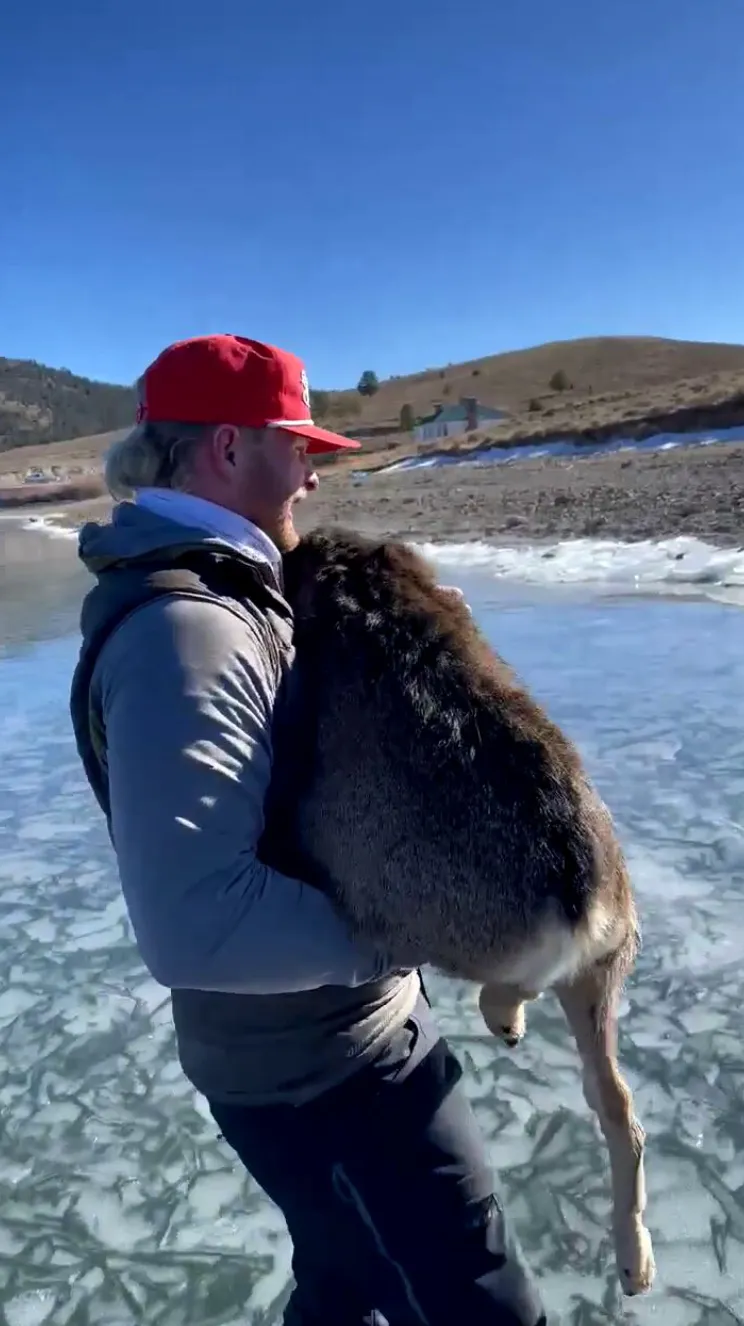 Luckily, they all reached the shore. The fishermen put the deer on the ground and he ran away. Mission was completed.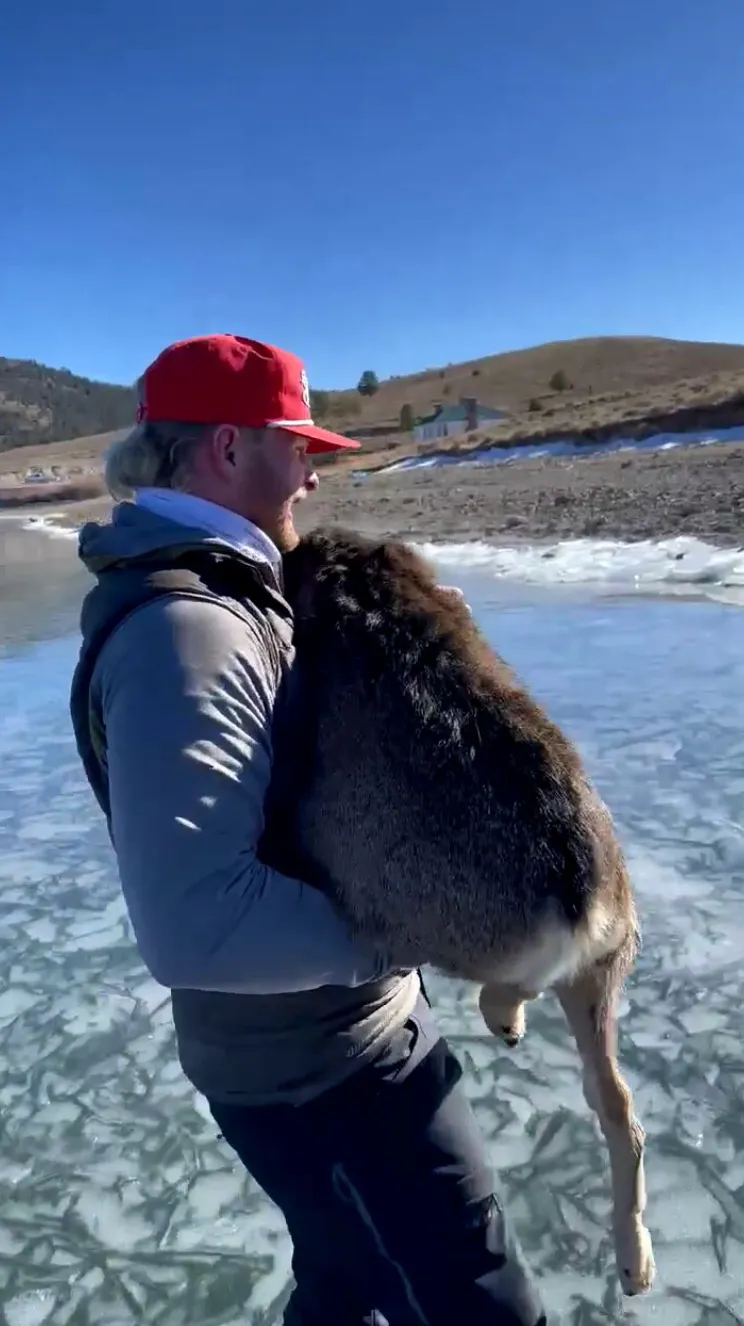 Watch more about the story in the video below.