Goat and Rooster Save Their Chicken Friend From Being Attacked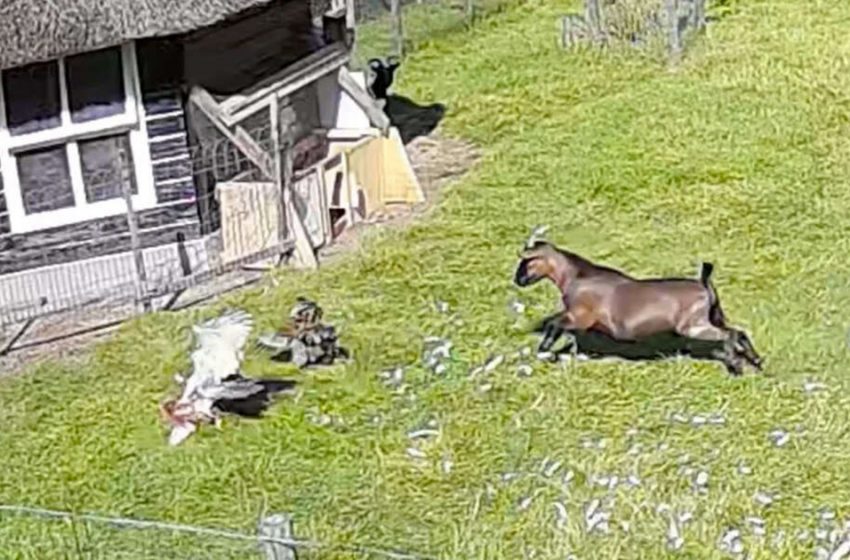 This world is not an easy place for animals. But just like in the case of humans, life is not as scary as it seems when you are surrounded by friends.
The hero of our story- this lucky hen, can prove it to you.

A few days ago, Jaap Beet's farm had an unwelcome visitor. It was obvious that the visitor had his eye on a particular resident- it was one of the hens.
What's funny is that the hawk didn't even think that the chicken had friends who were loyal to him and wouldn't leave him alone.
As soon as the hawk started his attack, the hen's friends- goats and roosters, lost no time to protect her.
Check out the video of the moment:
Despite how scary the incident was for both the hen and the hawk, things ended well for both parties – all thanks to the loyal friends of the hen.
"I was actually very happy that the other animals defended their friend," says Beet.