Little puppies and their caring mother would freeze in the cold if kind people did not help them
September 25, 2022
340

2 minutes read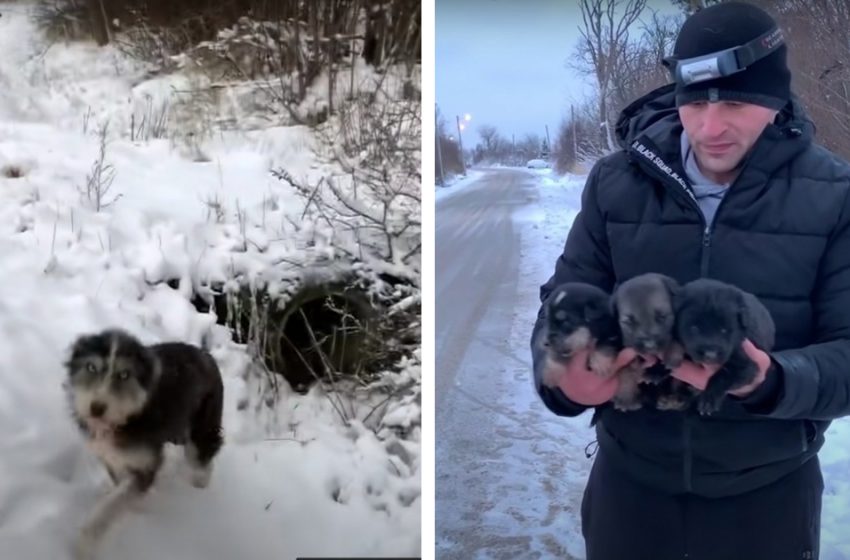 Homeless dog mother Hera gave birth to her puppies in a drainage pipe. She somehow coped with her new parental responsibilities, but soon the harsh Siberian winter came and the dog did not know how to save her puppies from freezing.
Low temperature and heavy snowfalls are not the most favorable weather for newborn puppies.
Being homeless and with three small puppies, Hera was in total despair.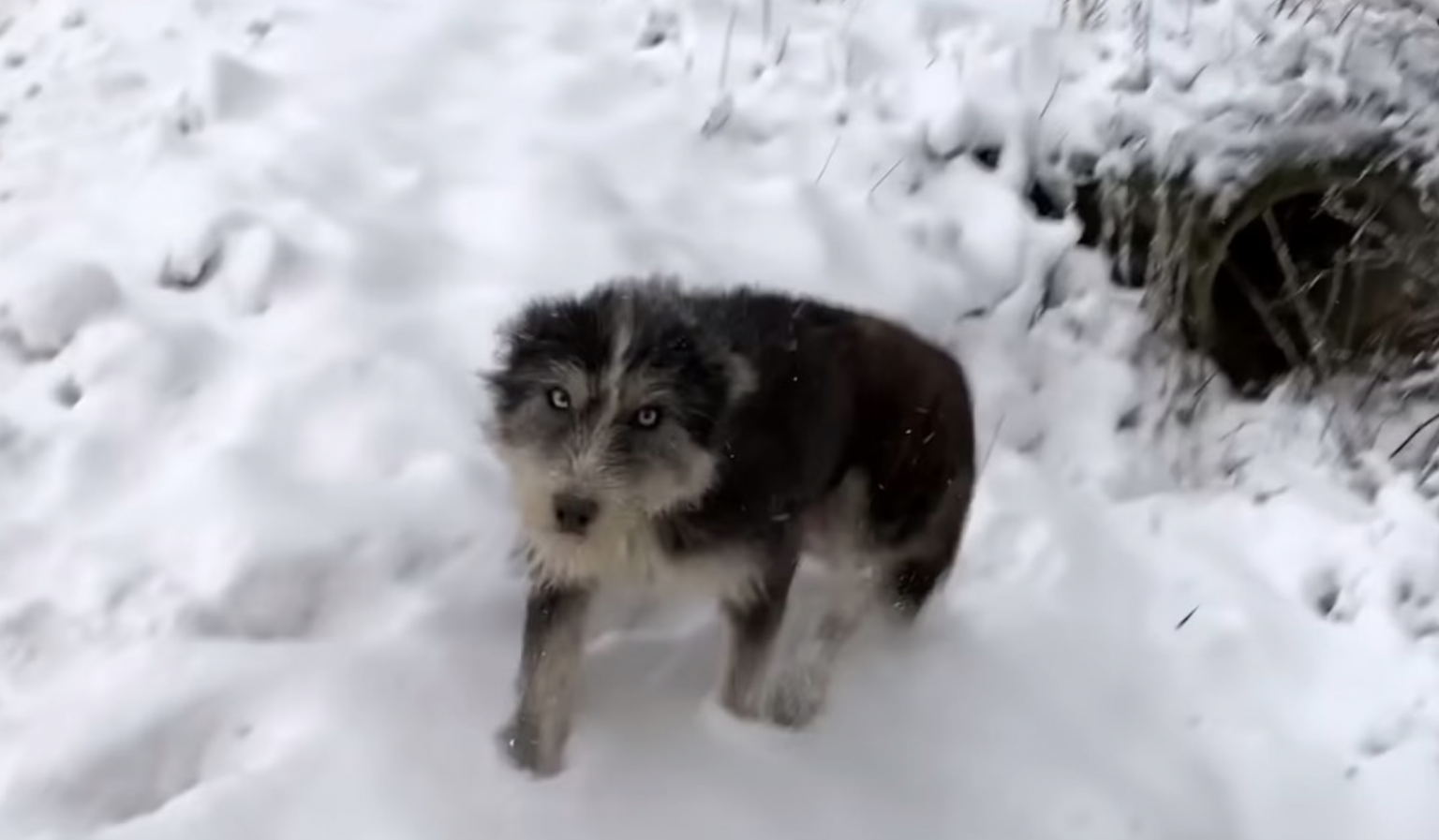 But fate took pity on the little puppies and their mother – one person noticed a homeless family and informed the shelter about them. Milan hurried to the place where the puppies were seen and Hera happily met him.
The dog was so hopeless that she was not even afraid of the stranger, but joyfully greeted her last hope. The puppies were 4 weeks old and had never seen a human. Frightened kids huddled together and did not come out of the drain pipe.
Milan spent hours in the cold, but did not give up and pulled out the puppies from the pipe with a broom.
Milan happily hugged the puppies and carried them to the van where Hera was already waiting for them. Now the little family was safe.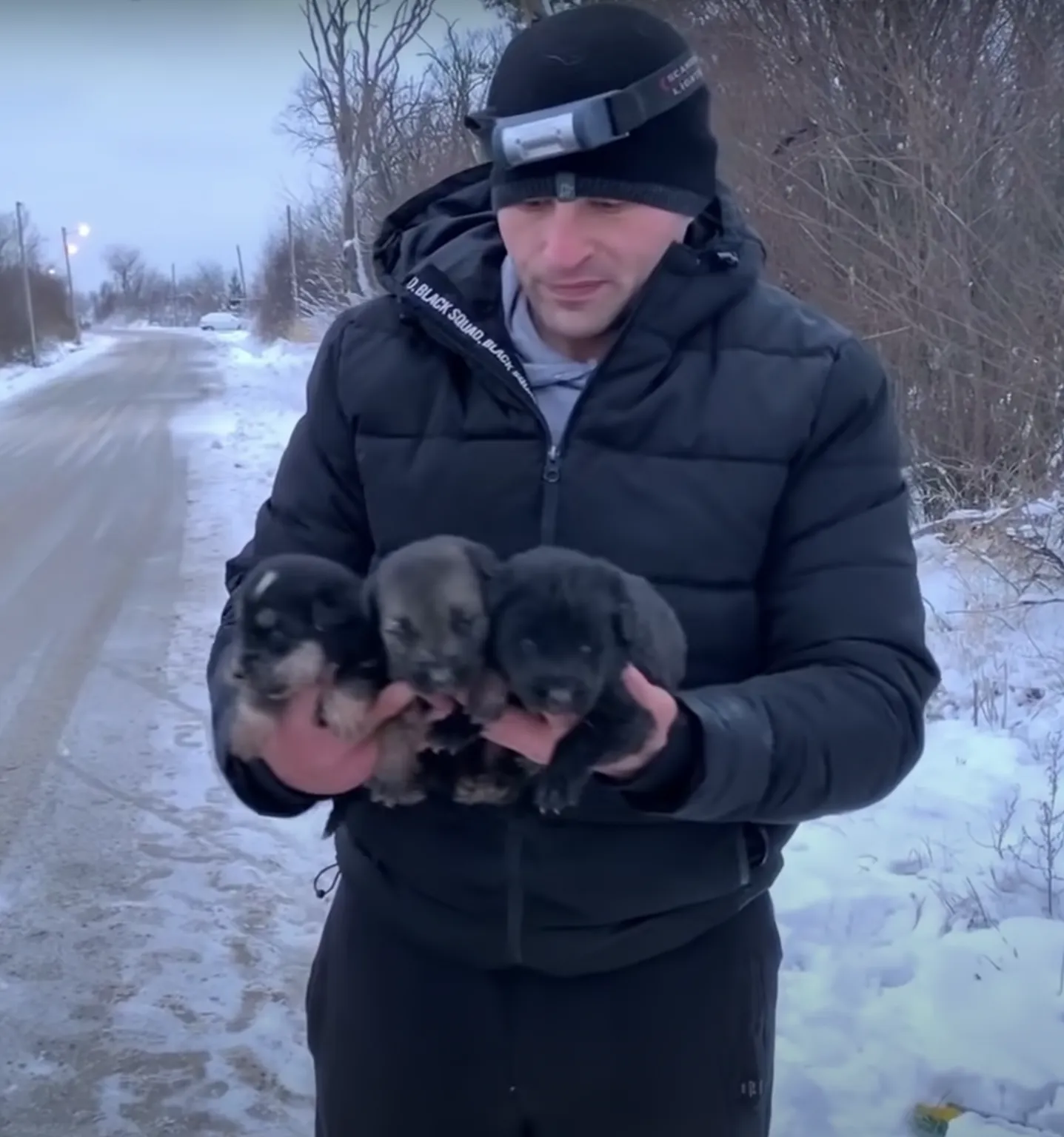 Thanks to kind people, the puppies survived and are growing fast at the animal shelter.
Watch the video of the rescue