"Love lived for six months!" Cher broke up with her boyfriend, 40 years younger than her
May 2, 2023
1118

3 minutes read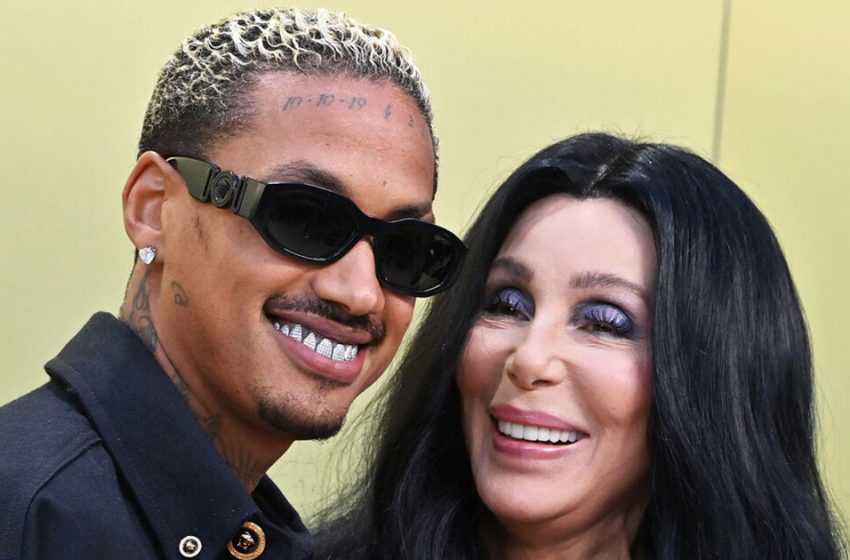 Skeptics may well rub their hands – the novel, which they originally predicted a short fate, really lasted only six months. Cher (Sherelin Sargsyan) broke off relations with a young boyfriend. Surrounded by the singer reported that the breakup happened a few weeks ago. Cher and Alexander do not talk about the reasons for the quarrel. But more recently, Edwards presented the star with a huge diamond ring, provoking engagement rumors, the couple celebrated Christmas together.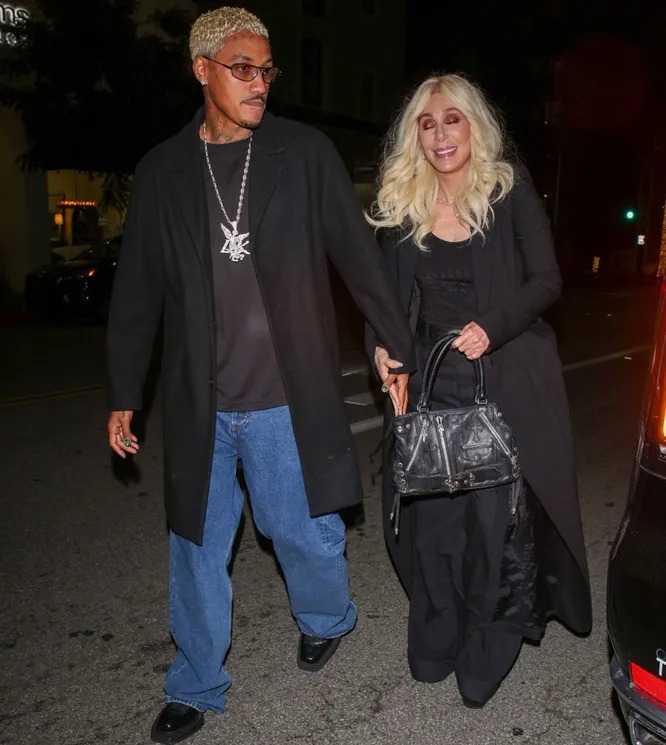 However, sources now claim that the artists were never actually engaged and decided to "play on the assumption that it was an engagement ring." Cher has not been in touch with fans on her social media pages since March. Many users think that the goddess of pop music is painfully experiencing a breakup with Alexander. The former lovers met at Paris Fashion Week last September. A month later, they were spotted on a date in West Hollywood, holding hands as they left Craig's. Cher tried to protect her boyfriend from haters who pointed to a significant age difference with him.
"Our relationship may look strange on paper, but love knows no mathematics," said Sargsyan. Speaking about the qualities of a man , she did not stint on compliments. "He is kind, smart, funny … And we kiss like teenagers," said the star. Cher has been married twice and has a 53-year-old son, Chaz Bono, with Sonny Bono, and a 46-year-old son, Elijah, with singer Gregg Allman. Alexander was in a relationship with Kanye West's 39-year-old ex-girlfriend Amber Rose.
They have a three-year-old son, Slash. After breaking up, Amber accused the producer and rapper of having affairs with 12 different women, after which Edwards publicly asked her forgiveness for cheating. Cher later made it clear that she knew about the boyfriend's turbulent past . "I am in love, but I am not blinded by feelings," the Daily Mail quotes the singer of the hit Believe. Previously, the star of the movie "The Witches of Eastwick" has repeatedly admitted that she prefers to date men younger than her . So, Roni Zimmerman was 12 years younger than the singer and actress, she met Tom Cruise when he was 23 and she was 38, Richie Sambora from Bon Jovi was 13 years younger than Cher.