Overweight Cat Loses Weight After Being Severely Abused By Former Owners
November 8, 2022
289

2 minutes read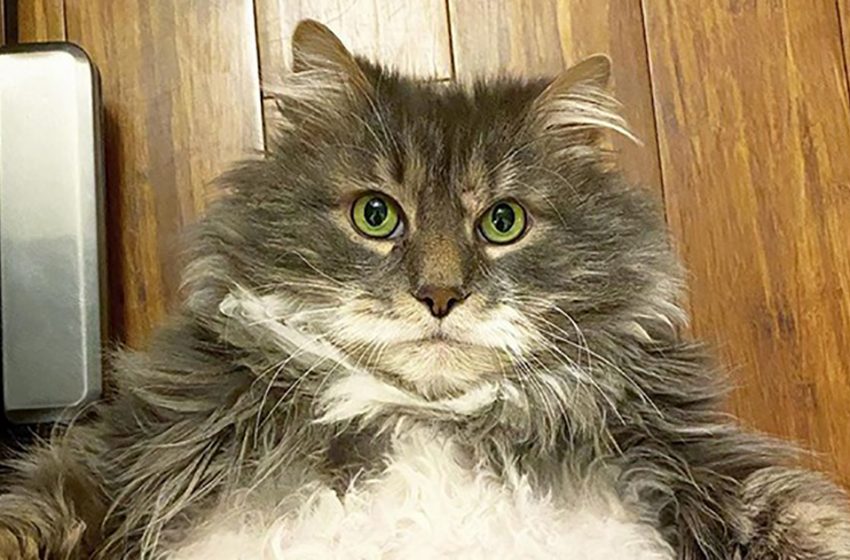 This is Wilford- an 8-year-old boy weighing 28 pounds that will steal your heart. He is a chubby cat that was brought to the local rescue because his previous owner could no longer take care of him.
The poor kitty was brought heartbreakingly obese and dirty. Luckily the rescue team took him in and made her and took care of him.
"He came in December after being abused by his owner," said her current caretaker. "He came in dangerously overweight, stressed, and severely matted. He was completely shaved down."

When he was brought to the vet he was diagnosed with asthma and respiratory infections. His foster parents have taken him in and out of the vet trying to get on track with his health.
To be completely healthy he needs to lose some weight, for cats excessive weight can be extremely dangerous.
He is now weighing 28 pounds, but the most he should weigh should be 14 pounds, so he has to lose at least half of his body weight.

"He's very playful. He doesn't only have a big belly, he also has a big heart and an amazing personality," said his foster owners.
He is now starting to get skinnier and exercise as much as he can. He has asthma so he has to constantly get meditation and have an inhaler by his side all the time.