She Took Her Last Breath In The Arms Of The Man That Saved Her As A Baby
November 1, 2022
309

3 minutes read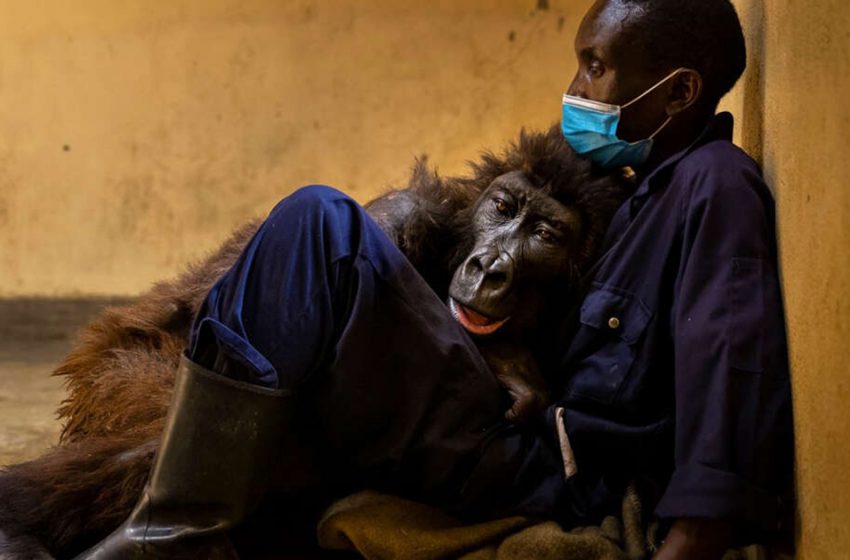 Virunga National Park rescued a 3-month-old baby gorilla in 2007. 
The baby was clutching her mother's body at the time, who was killed by poachers.
Despite her life starting with such a tragic event, Ndasaki lived a beautiful life full of love.
After she was saved from the wild forest she met a caretaker named Andre Bauma who worked at the park's gorilla orphanage.
 "There was a strong rainstorm and Andre held the baby close to himself and kept him warm and comforted," recalls the park staff.
Thanks to Andre, Ndakasi survived the night. With time she grew up to be a healthy and happy gorilla.
The pork also shared a cute selfie where Ndakasi is surrounded by the people that love her dearly.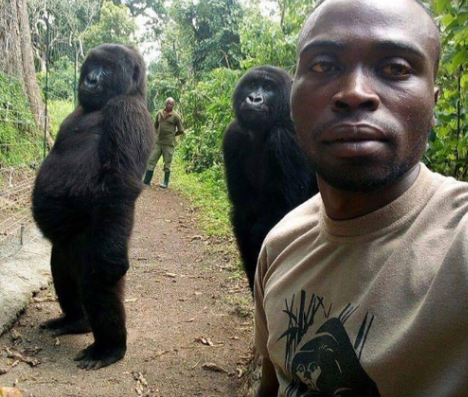 Because she struggled in her early life, every moment is a blessing for her. But unfortunately, the happiness didn't last long.
Sadly, her caretaker us at the park and announced that Ndakasi died because of a disease that she was going through at the age of 14. Though this is very heartbreaking the last minutes of her life were filled with love.
 " It was decided that Ndakasi would take her final breath in the arms of the person she received the most love from- her caretaker Andre," wrote the park.
The love that she received, shows that all orphan gorillas deserve a chance to live a happy life and be surrounded by people that love and care for them.
" We tried to create an environment, where the bond between gorillas and guardians can be very special," said Bauma.