Special owl therapies that help recover not only physiological disorders but also cure mental problems
July 30, 2022
396

4 minutes read
Briton Alex Goodwin has been through a lot for an 11-year-old boy.
When he was 8 years old, he was diagnosed with bone cancer and after that he underwent painful chemotherapy, as well as surgery and radiation therapy.
Alex often found it very difficult to cope with all the adversities, but the owl therapy or treatment provided him with great support and hope.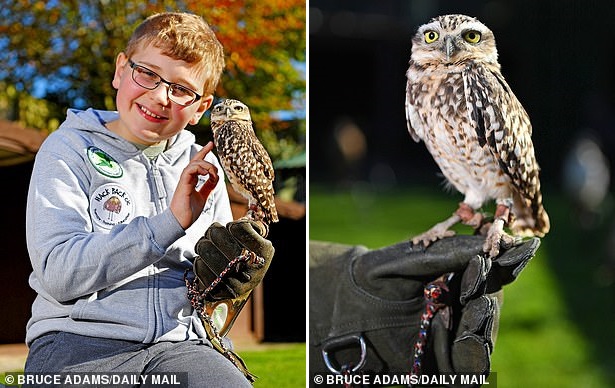 These owls have received special training in order to take part in the animal therapy program, that is, treatment with the help of animals.
Alex's father regularly drives his son over a hundred miles from his home from Leicestershire to Cheshire, where the boy plays and interacts with the owls at the nursery.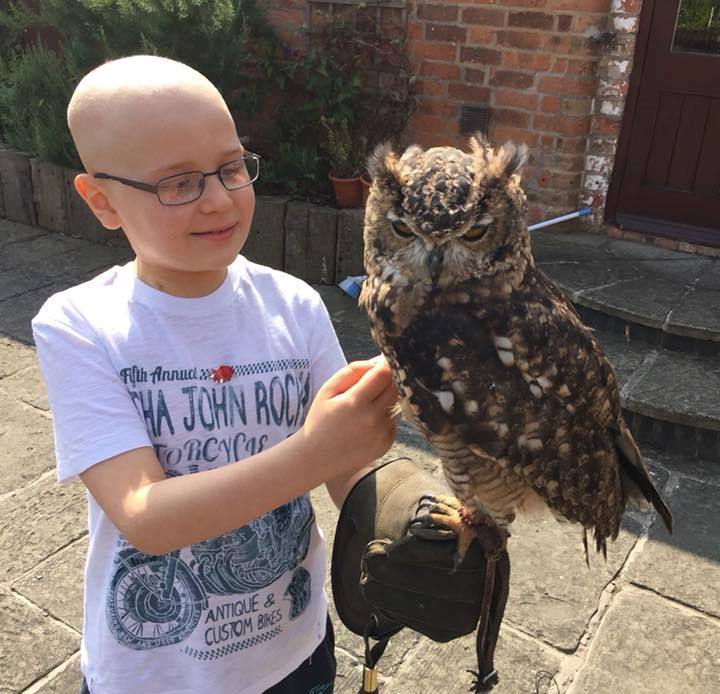 First, Alex had a little owl named Murray. Murray's owner Anita Morris herself read about the sick boy on social networks and offered Murray as a temporary pet for Alex, so that Alex would take care of the bird, walk with the bird and forget about his illnesses.
Anita works as a psychologist, who is convinced that such therapy is extremely useful for healthy and even more so for sick children. Since 2005, Anita has run her own special therapeutic owl nursery "Hack Back CIC".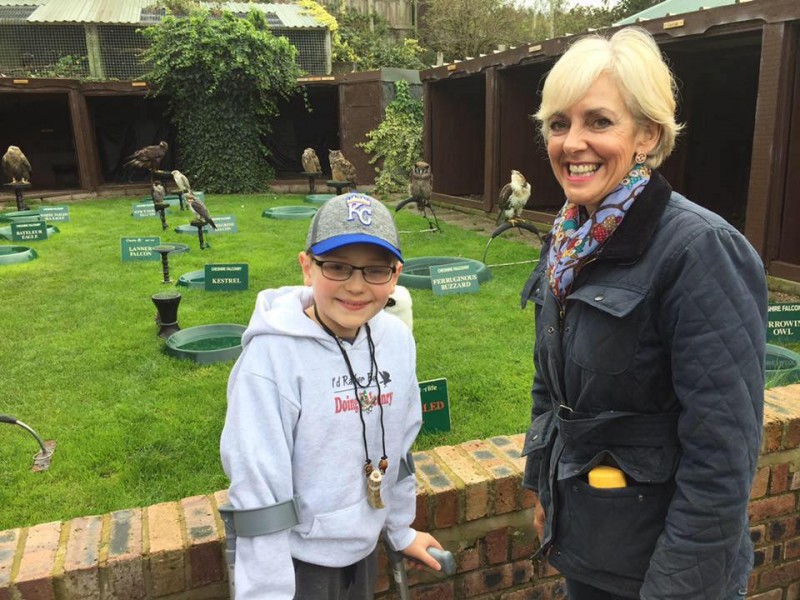 According to Jeff, the boy's father, taking care of the owl has become a real moral support for his son. "For Alex, it was another important reason to fight and move on", Jeff said.
Alex went through very painful procedures, he was moving around in a wheelchair. And he often had nightmares at night.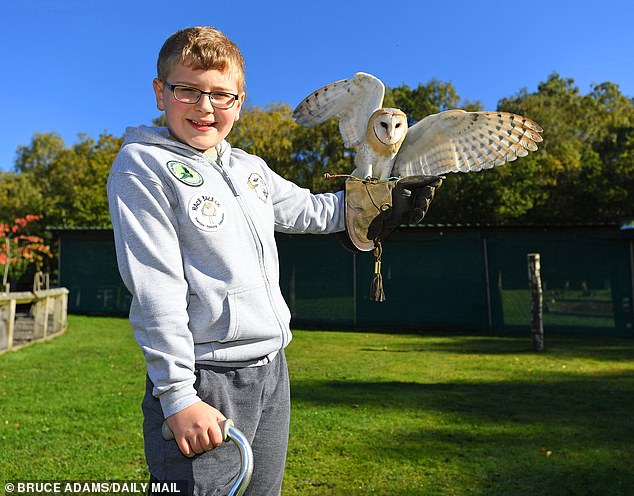 Alex played and communicated not only with one owl. After the owl Murray, Alex was given a barn owl and then a tiny white-faced owl.
Anita often visits various institutions, including schools and prisons. One of her earliest experiences was an owl therapy with eight convicted women.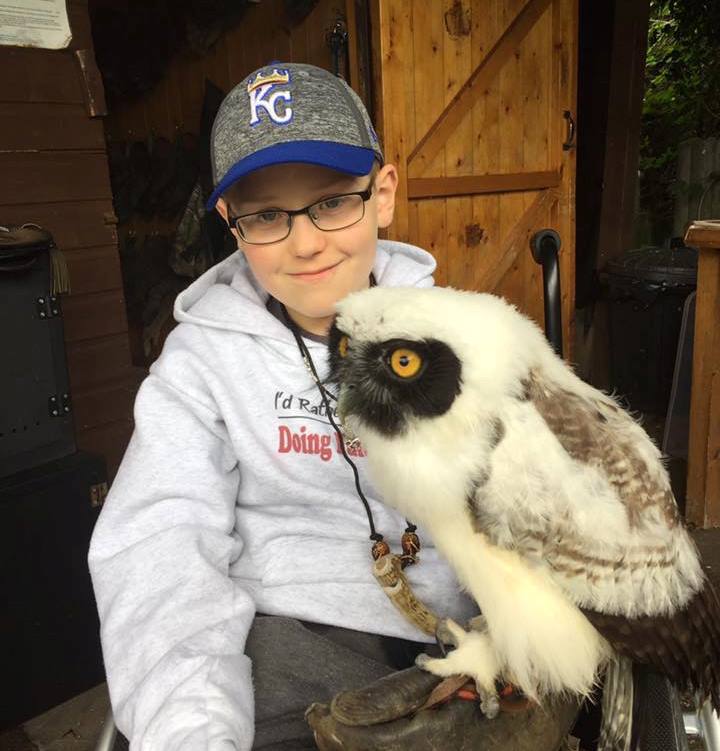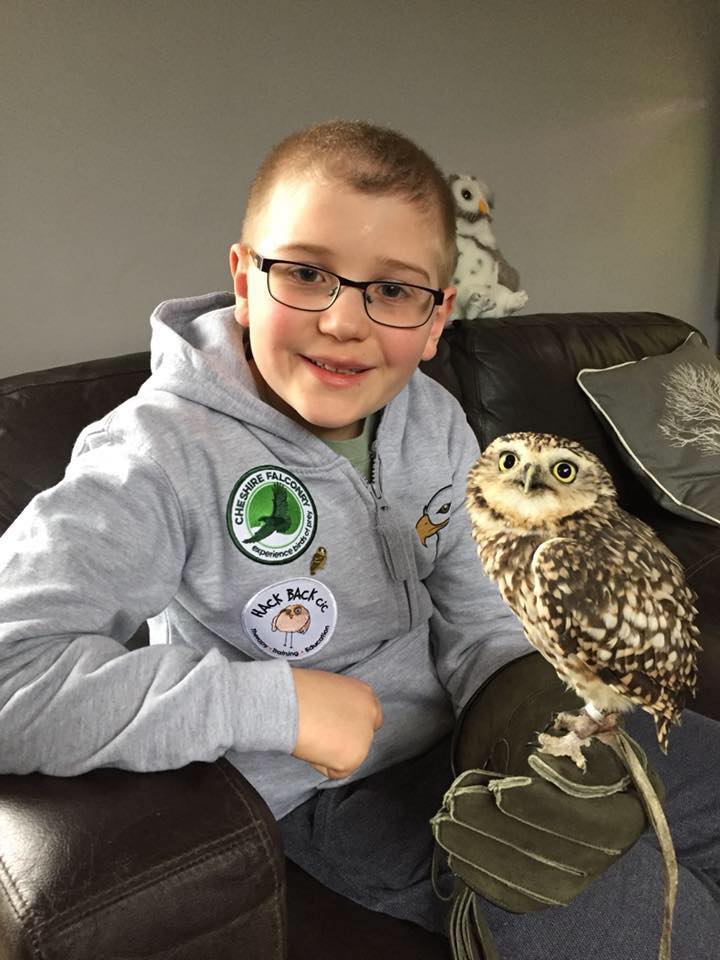 "The women were convicted for small crimes and they received a very severe punishment, which caused their self-esteem to be very low and they felt worthless and very unhappy. But by the end of the therapy, their state of mind had completely changed. They started to think more positively. They realized that life is wonderful and they can achieve something significant", the woman said.
Anita also spends a lot of time with autistic children. In recent years, many hospitals in the UK have adopted an animal therapy program. Previously, this practice was widespread only in the United States. Not only cats and dogs are used for therapies, but also ponies, rabbits, birds and even alpacas.