"Such a Spicy Outfit": Penelope Cruz Stuned Everyone In a Daring Dolce & Gabbana Dress At David Di Donatello Awards!
May 13, 2023
769

2 minutes read
Penelope Cruz continues to stun at 49 years old, impressively flaunting her toned body in bold and revealing outfits. Recently, on May 11th, she attended the David Di Donatello awards in Rome with director Emanuele Crialese for "Immensity".
For the occasion, the Spanish beauty opted for a passionate look in a Dolce & Gabbana dress with a deep neckline made of sheer chiffon.
The polka dot pattern added an elegant and stylish touch.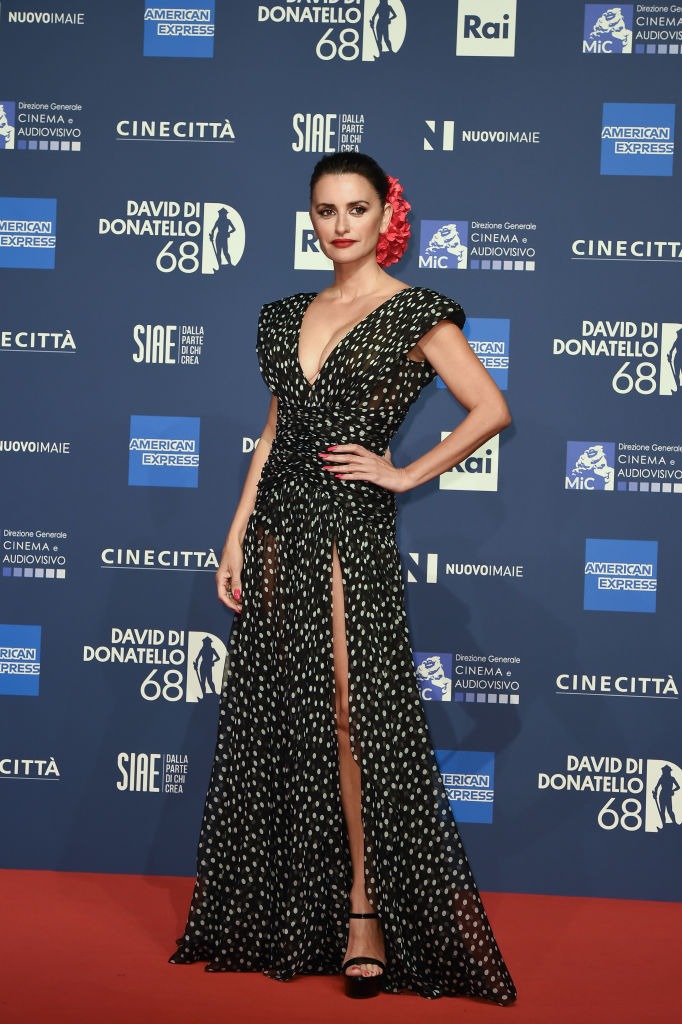 Cruz's makeup was equally striking, with scarlet lipstick and bronze-nude eye shadows that added a luxurious touch to her classic evening look, proving that it suits everyone regardless of age.
How did you like the outfit of the star? Share your opinion in the comments below the post!