"This Is A Miracle!" Cat Returns Home After Missing For 13 Years
November 2, 2022
554

4 minutes read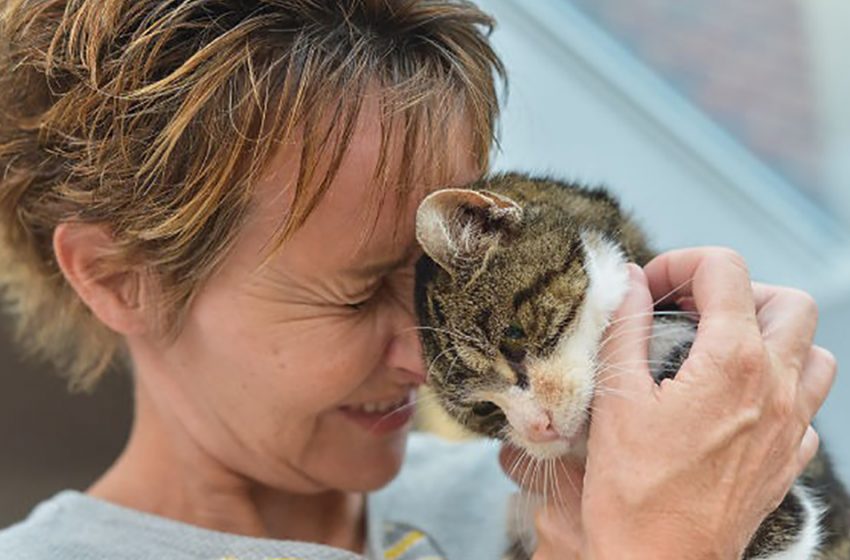 In 2005, just at the age of four, Janet Adamowicz's cat Boo ran off, leaving her heartbroken. She tried to do everything to find her cat, putting posters of her cat missing all around her hometown in England, in hopes that she will soon find Boo.
After almost a year of searching for the cat without any result, she decided that it was time that she gave home to other cats and she adopted Ollie in 2008 and Tessia in 2014. At that point, she only hoped that Boo had found another home for herself and she was being taken care of.
But then one night she got an unexpected call.
" The person on the line, asked me if I had lost a cat," said Janet." I was so surprised that I said ' I don't think I do, both of my cars are here with me '- that's when the person on the other line said that they were looking through the information and it says that I was looking for my missing cat named Boo. To say that I was surprised is an understatement. I decided not to lose any more time and went to the vet and that's where I saw her."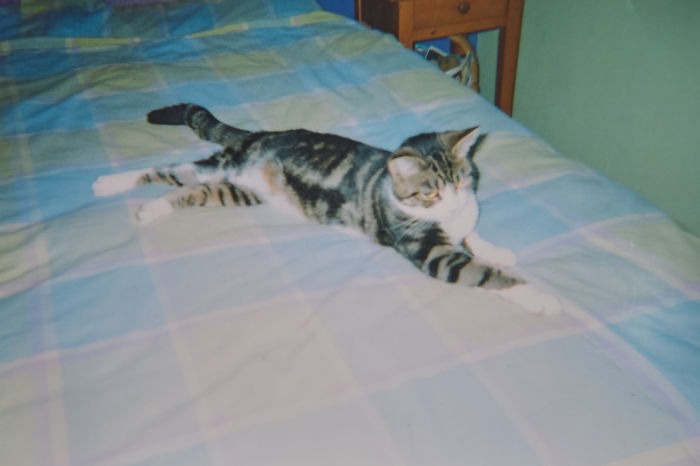 " I was so happy to see that she still remembers me. I don't know where she had been this whole time, what she has gone through, and all the things that she has seen on the streets. At that point, I was just happy to see her."
To think that Boo was fending for herself through all these years and stayed in such good shape and health showing only a few signs of tiredness, and a little dehydration is truly surprising.
Boo was found by a woman who took her to the vet with no other information other than the fact that the cat was found in a town 2 miles away.
" As a baby Boo was very lively. She enjoyed playing outdoors and having adventures, but she would always return home," recalls Janet. " I honestly don't know how she got away for 40 miles but I am very proud that a 17-year-old cat lasted that long as a stray cat- that is truly incredible."
" I am very happy that I finally found her and that she remembers me she was only five years old when she got lost, but she has been my shadow ever since she returned. My other two cats are obviously not very happy about all the attention I have been giving to Boo, but I hope they will get along very soon."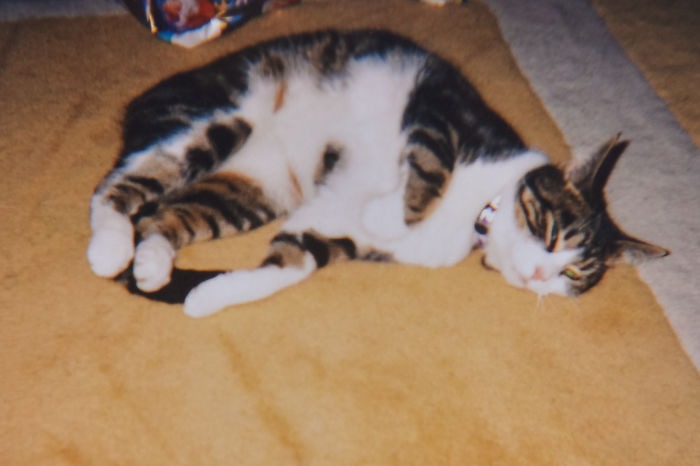 According to the staff of the vets that Boo was returned to, the scene of their reunion was very emotional and left everyone teary-eyed.
" After seeing how she recognized her mom right away everyone was crying in the building. Within just a few seconds, the two were enjoying cuddles and face rubs."
By the example of this emotional story, the vets use the opportunity to tell all the pet owners to microchip their pets in case they get lost and go missing because this story proves that you never know what can happen.