This massive bear is a favorite pet of the Russian family!
July 26, 2022
262

2 minutes read
Dogs and cats are considered the main pets that people keep at their homes. But there are people who have different tastes. For example, this couple took a little bear cub 23 years ago and kept it at home as a pet. Over the years, nothing has changed except for the size of the "pet".
This Russian couple, Yuriy and Svetlana adopted the bear cub, when he was 3-4 months old. The little cub was left all alone in the woods. He was very week and undernourished. Fortunately, hunters found him and saved.
Thus, the bear cub got into this family and became its full member. They named the bear Stephan and gave him second chance of life. Now Stephan is a huge but very friendly bear.
The bear sits at the table when the family has dinner, likes to play with a ball and even waters the garden flowers. In the evening, the whole family watches TV and drinks tea.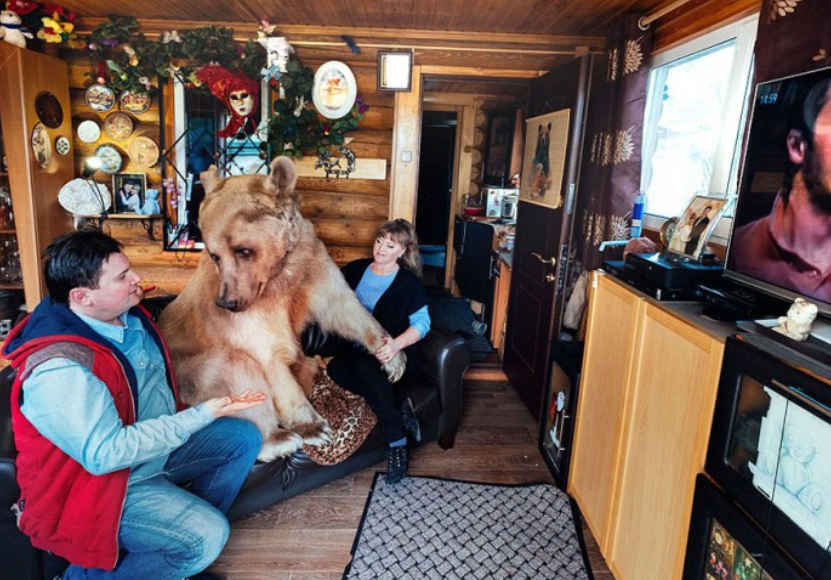 Stefan loves to eat well. During the day he eats about 250 kg of vegetables, fruits and fish. He is a massive bear with so cheerful and childish soul.
Watch the video of this wonderful story!