10 Legendary Hollywood Actresses In Their Youth And Now
November 30, 2022
1099

7 minutes read
They were called among the most beautiful women of the 20th century, they were admired, envied, and bowed before them. We remember them as young and beautiful, but they were so only for a short period of their earthly life, after which they became like ordinary people, in whom it is difficult to recognize brilliant movie stars.
Introducing the 10 most beautiful women in Hollywood cinema of the 20th century – in their youth and their mature years.
Vivien Leigh (November 5, 1913 – July 8, 1967)
One of the greatest actresses in Hollywood, a British woman who the whole world knew as Scarlett from the epic Gone with the Wind. Her creative life was rich, and her real life was very short. The actress won two Oscars, outplayed every conceivable heroine of classical literature on stage, and passed away from tuberculosis when she was only 53 years old.
Katharine Hepburn (May 12, 1907 – June 29, 2003)
The greatest actress in Hollywood, whose record for the number of Oscars have not been beaten to this day. She won 4 Academy Awards, but refused all of them and never came to the presentation. She said that her vocation is to act in films, and that's all that interests her. Acting absorbed the whole life of Katharine Hepburn: she was married in her youth, then divorced and closed the issue of her personal life, including never having children.
Greta Garbo (September 18, 1905 – April 15, 1990)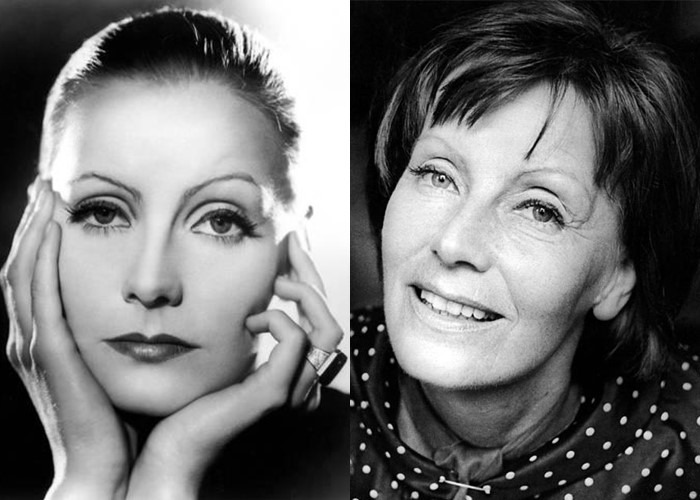 Greta Garbo (Greta Lovisa Gustafsson) has become a symbol of female and human loneliness. Having started acting in her 20s, she ended her career at its peak. Swedish by birth, Garbo became an American citizen in 1951, and in 1953 bought a seven-room apartment in Manhattan, where she lived as a recluse for the rest of her life.
Elizabeth Taylor (February 27, 1932 – March 23, 2011)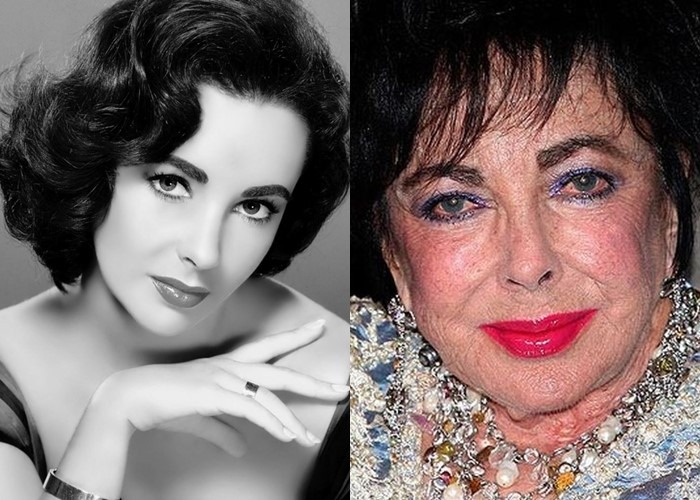 Another British native who has become her own in Hollywood. It was she who was paid the first largest fee in Hollywood history of $ 1 million for the role of Cleopatra – and this in 1961! Most of all, Taylor was adored by the press: for her passion for jewelry, for her friendship with Michael Jackson, and, of course, for 8 marriages.
Audrey Hepburn (May 4, 1929 – January 20, 1993)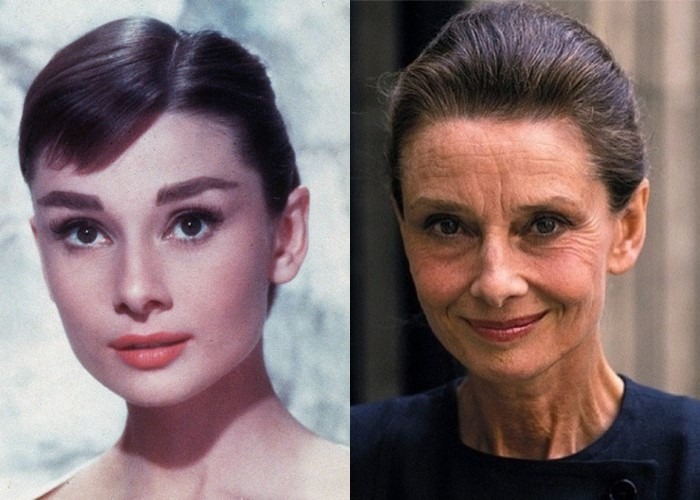 A symbol of purity and innocence, the wide-eyed Bambi deer is one of the most beautiful actresses in the cinema of the 20th century. And although many did not see her as a great and talented actress, the kindness and cordiality that Hepburn was famous for were the undeniable qualities of this amazing woman until the end of her days.
Grace Kelly (November 12, 1929 – September 14, 1982)
Grace Kelly is ranked 13th in The 100 Greatest Movie Stars in 100 Years. In all sorts of ratings of the most beautiful women and actresses of the 20th century, she constantly appears either in the first place or in the top three.
Her film career was bright but short-lived. In 1956, her last film was released, and in the same year, she became the wife of Prince Rainier III of Monaco. Having given birth to three children, she became an exemplary wife and mother, but her life was interrupted by a car accident when she was 52 years old.
Betty Davis (April 5, 1908 – October 6, 1989)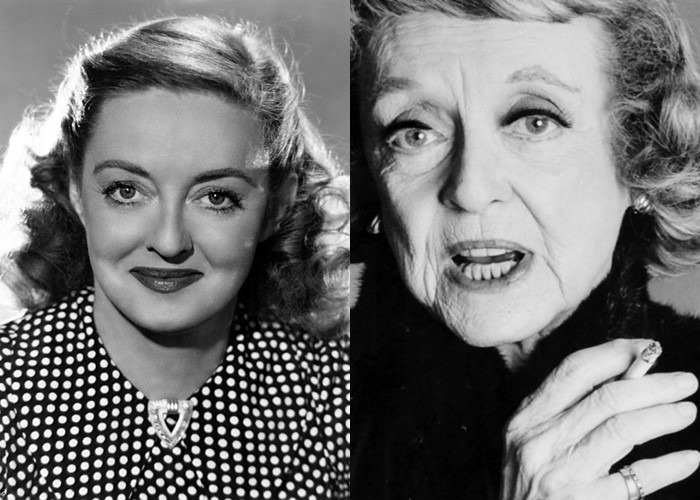 Even before Meryl Streep, who is known for her numerous Academy Award nominations, Davis became the first person in film history to be nominated for 10 Oscars. In total, she had 11 nominations and won 2 awards. By the way, they say that it was she who named the statuette Oscar because of the resemblance to her husband, Harmon Oscar Nelson.
Davis was not a classic beauty, but it was her atypical appearance with "fish eyes" that became for her one of the passes to the world of big cinema. She starred until the very end: in February 1989, her last film, The Wicked Stepmother, was released, at the same time she was diagnosed with cancer, and in October she died.
Ava Gardner (December 24, 1922 – January 25, 1990)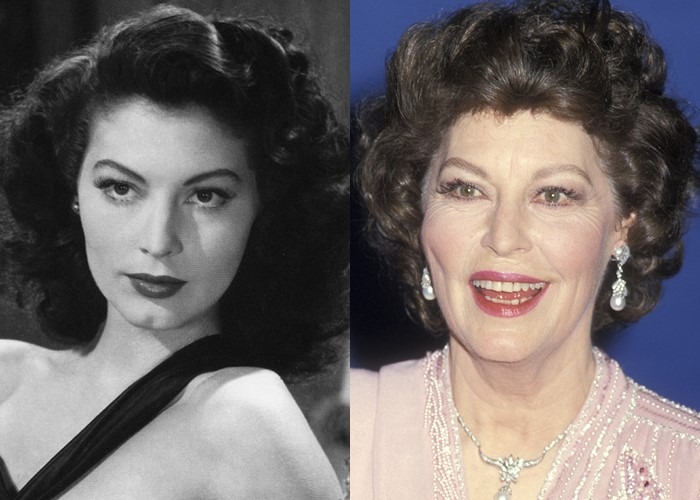 Ava Gardner was a canonical Hollywood star who, on the one hand, combined acting talent, on the other hand, was constantly the heroine of gossip columns because of novels. Gardner was called an actress with the face of an angel and the body of a goddess, among her novels were connections with the most eminent representatives of the film world, and one of her husbands was Frank Sinatra.
After two strokes in 1986, the actress was partially paralyzed, and in the same year, her last film was released. She spent the last 4 years of her life in London, being bedridden.
Ingrid Bergman (August 29, 1915 – August 29, 1982)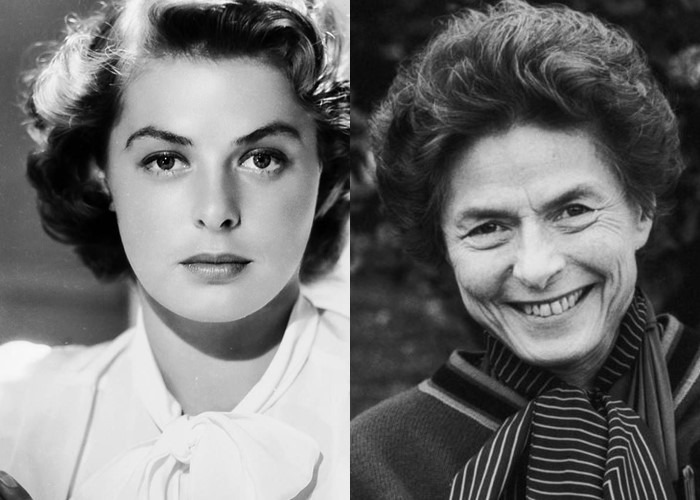 A multifaceted and sophisticated intellectual, speaking several languages, the winner of three Oscars, and capable of playing the roles of more than one role, she is still called among the most talented actresses of the 20th century. Bergman passed away on her birthday after 9 years of fighting breast cancer.
Lauren Bacall (September 16, 1924 – August 12, 2014)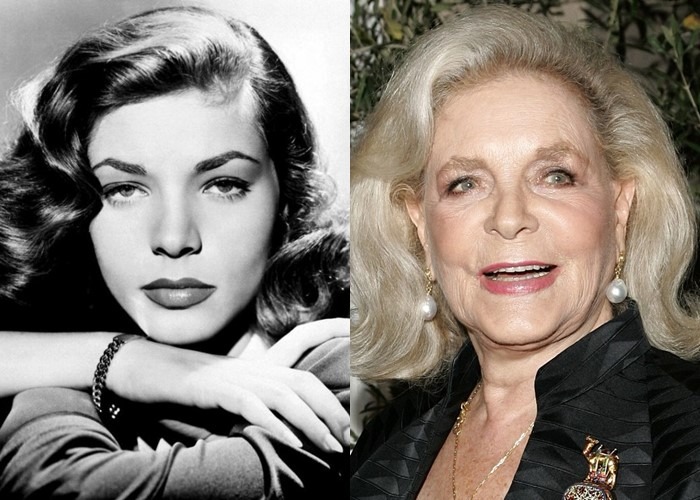 Because of the amazing portrait resemblance, many confuse the young Bacall with Katharine Hepburn. But unlike the tough "snow queen" Hepburn, Bacall has always been more lively, active, and active, was not a loner and a recluse, and also starred a lot in her mature years. In addition, the actress, being a staunch adherent of the Democratic Party, often spoke out on this topic and appeared on American talk shows.