A blind elephant was rescued after serving as a tourist attraction for 16 years!
September 9, 2022
1256

2 minutes read
This is a blind elephant named Ploy Tong. For many years she has served as a tourist attraction in Pattaya, Thailand. The elephant was completely blind, but for many years she carried visitors on her back. She has a well-developed sense of smell and due to that she did not go astray.
.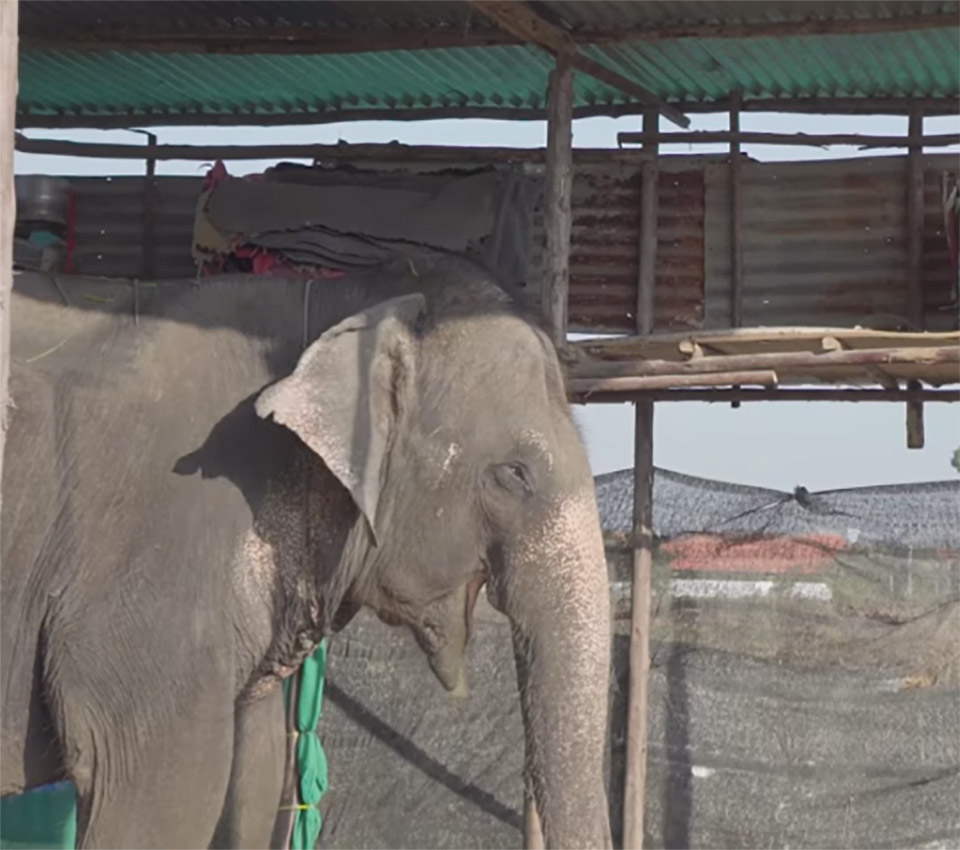 Before becoming a means of transportation for walking tourists, Ploy Tong was a circus elephant. She performed various tricks and entertained visitors.
And now, after 30 hard years, her life has changed. The team of the Save the Elephant Foundation saved the poor elephant and now she has a completely different life.
The team of the Elephant Rescue Fund accidentally found out about the blind elephant and, wanting to help her, decided to negotiate with her owner.
The story of the blind elephant even appeared on YouTube. Many have learned about the blind elephant who has been carrying tourists on her back for many years in a row from morning to sunset. Members of the organization decided to free her from slavery in any way.
Luckily, they were able to negotiate with the owner of the elephant for her release. Ploy Thong was sent to Chiang Mai, an elephant natural park. There are all conditions for the free and carefree life of elephants.
She never had the opportunity to communicate with other elephants. All her life she only worked like a slave. Thanks to kind people, she had a chance for a good life.