A candid photo shooting of a mother and daughter – Heidi Klum with her 18-year-old daughter in lingerie caused a sensation!
November 25, 2022
2781

3 minutes read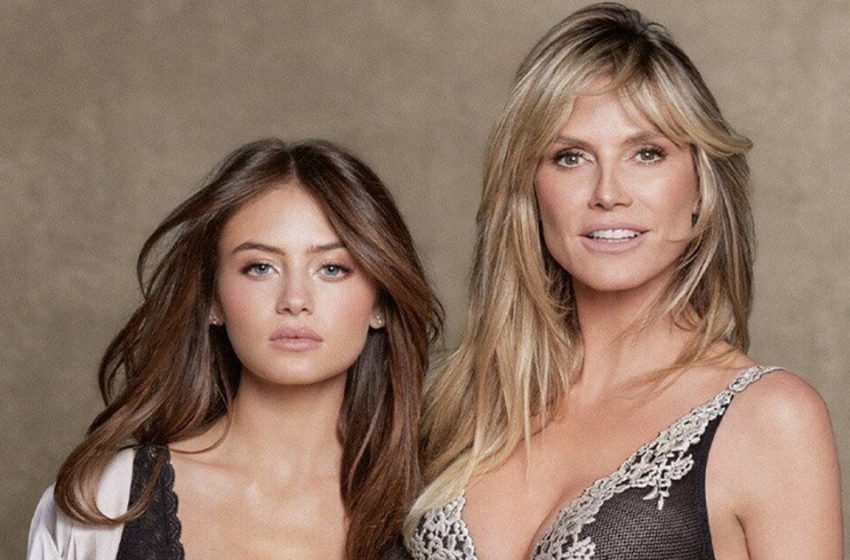 Heidi Klum and Leni Klum became the stars of a spicy photo shoot. German models tried on red lace lingerie during a photo shoot.
Despite the negative reaction from fans, Heidi and Leni Klum again posed in tempting looks. The supermodel and her daughter posed for the lookbook of the New Year's collection of the lingerie brand Intimissimi.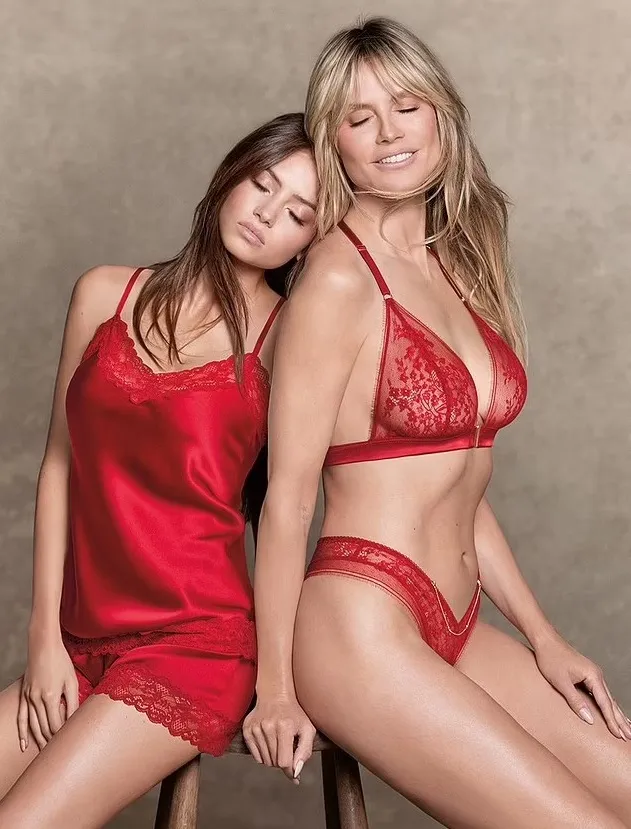 The wife of Tom Kaulitz tried on a red translucent bra with delicate embroidery. Heidi also wore delicately patterned underwear. The star decided to refrain from bright makeup and gave preference to calm shades that emphasize her natural beauty.
The daughter of the former Victoria's Secret Angel chose a more modest lingerie. Leni wore a red silk top with lace trim and matching shorts. The girl loosened her long hair and practically abandoned makeup, emphasizing her natural features with mascara and blush.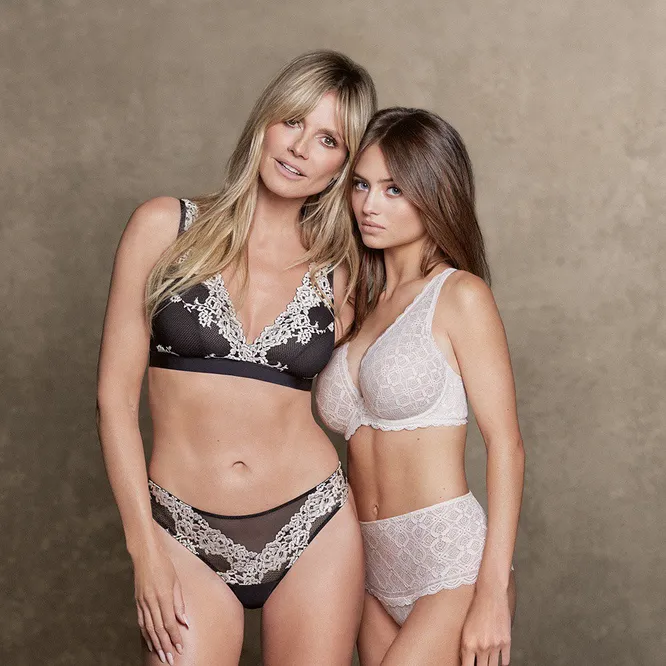 Mother and daughter posed in the studio. Leni and Heidi sat on the same chair, leaning against each other. The young model said during the filming that her mother is her inspiration, she helped her relax in front of the camera.
Fans of Klum admired the stylish shots. They appreciated the defiant, but at the same time elegant images of the models.
After the footage appeared on the Web, Klum was criticized not only by fans, but also by celebrities. Many felt the shoot was inappropriate, brash, and unacceptable. However, Leni doesn't think he and Heidi did anything wrong.
"I haven't read all the comments, but I know roughly what people are talking about. So, I don't care. The main thing is that I had a great day with my mom. She helps me a lot. I am happy and proud that I have the opportunity to film with her," Leni told the Mirror.
And what do you think? Did you like the photos?