A family picnic in Australia was disrupted by a hoard of giant hungry crabs
October 8, 2022
901

2 minutes read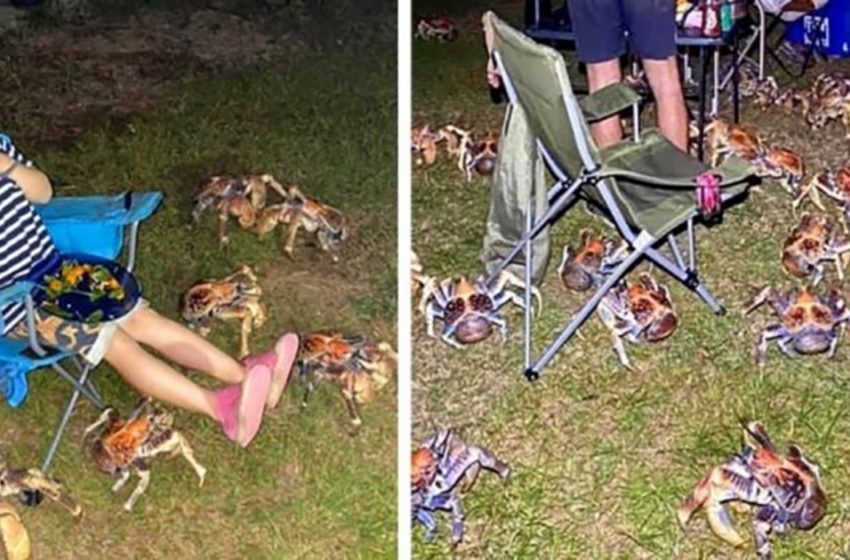 Recently several Australian families decided to go on a vacation together to Christmas Island.
They set up a camp, prepared food, and were enjoying their time. In the dark scary noises were heard, when suddenly dozens of giant crabs visited them.
It should be noted that even though the crabs often climb trees and behave aggressively they aren't dangerous to people, and no one was harmed during their visit to the camp.
The crabs love eating small animals and birds and can easily smell a source of food. That's why they gathered around the food vacationers brought with them.
People didn't panic because they already encountered this kind of animal in the past.
The crabs' behavior was bold. They climbed over everything in the place.
The children surprised everyone by picking the crabs and playing with them.
Although the situation was manageable, they rearranged the tents away from that place.
Experienced specialists said that the family was lucky because the crabs were actually quite small and the smell of food could lure even more crabs.
One of the campers said that some crabs were wandering around the tents all night and making some sounds.