A huge 40-ton humpback whale jumping entirely out of the water was captured on camera!
September 24, 2022
345

2 minutes read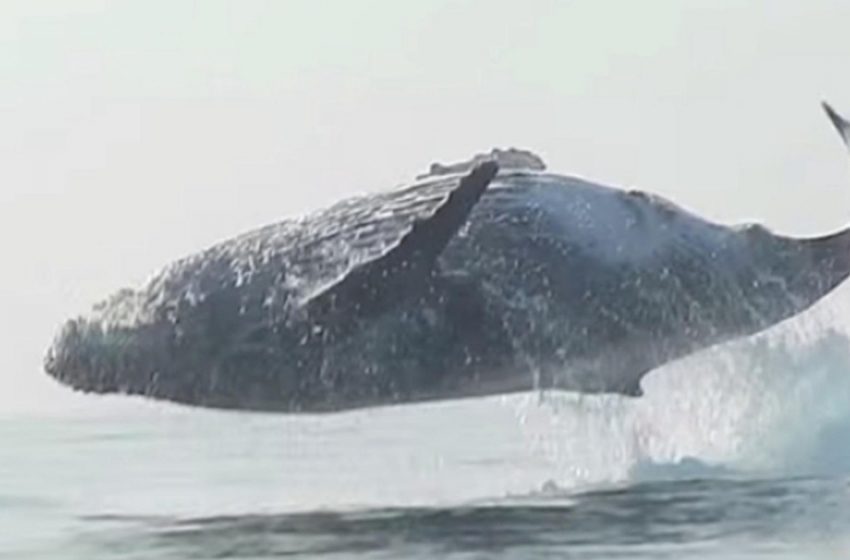 Have you ever heard of the existence of humpback whales? They are consired to be the largest animals on the planet, their weight reaches up to 40 tons. Now imagine that this huge creature jumps out of the water just like dolphins do. Yes, yes it is possible. The photos of a huge humpback whale jumping out of the water off the coast of South Africa have appeared on the Net and gone viral.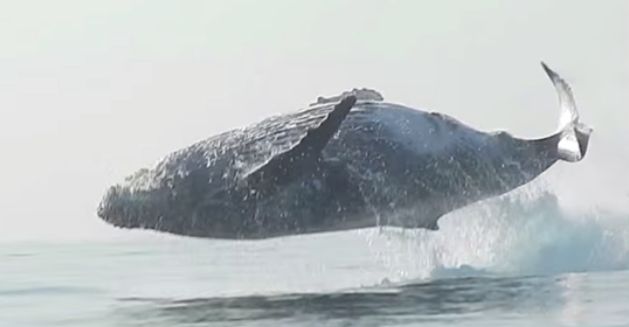 This unique spectacle was captured by scuba diver Craigoth Capehart, who filmed a humpback whale off the coast of Mbotya, South Africa. In his opinion, the entire whale is about 40 tons. Video of an amazing underwater creature has gained millions of views on the network.
Capehart said that at the moment when the whale jumped out of the water, he and three other divers were on board of an inflatable motor boat. They investigated the location of the underwater predators that are attracted by a great number of sardines in these waters.
"I have never met the information that an adult whale of this size can completely jump out of the water. This is indeed a new phenomenon," Craig wrote in the description of the video.
We've heard of dolphins and white sharks jumping out of the water, but adult humpback whales have probably even been recorded. See rare footage!