A special service dog that got his owner through the University education was awarded with MA Degree
September 30, 2022
905

2 minutes read
Today we will tell you a unique story about a golden retriever that received a master's degree together with his owner – a student at a University in the USA.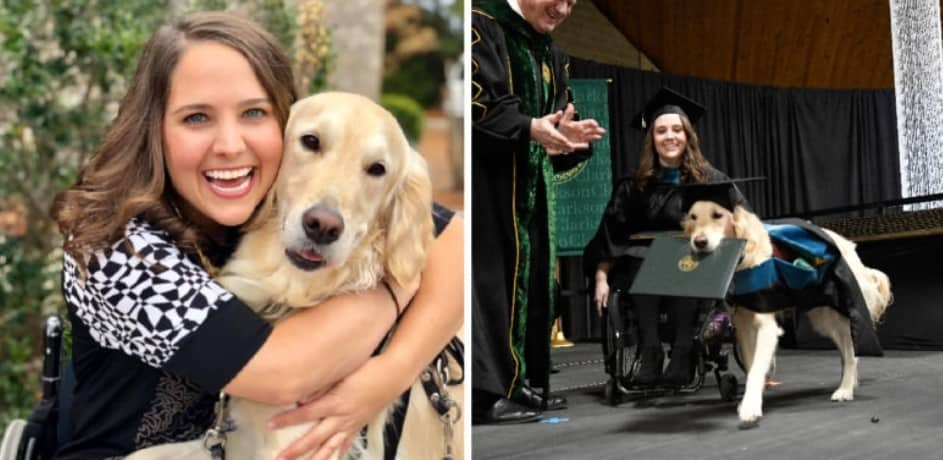 Brittany Hawley graduated from Clarkson University in New York. At the graduation ceremony, the girl came with her dog – 4-year-old Griffin, that also was awarded with a diploma. The girl specialized in Occupational Therapy, i.e., the restoration of motor skills.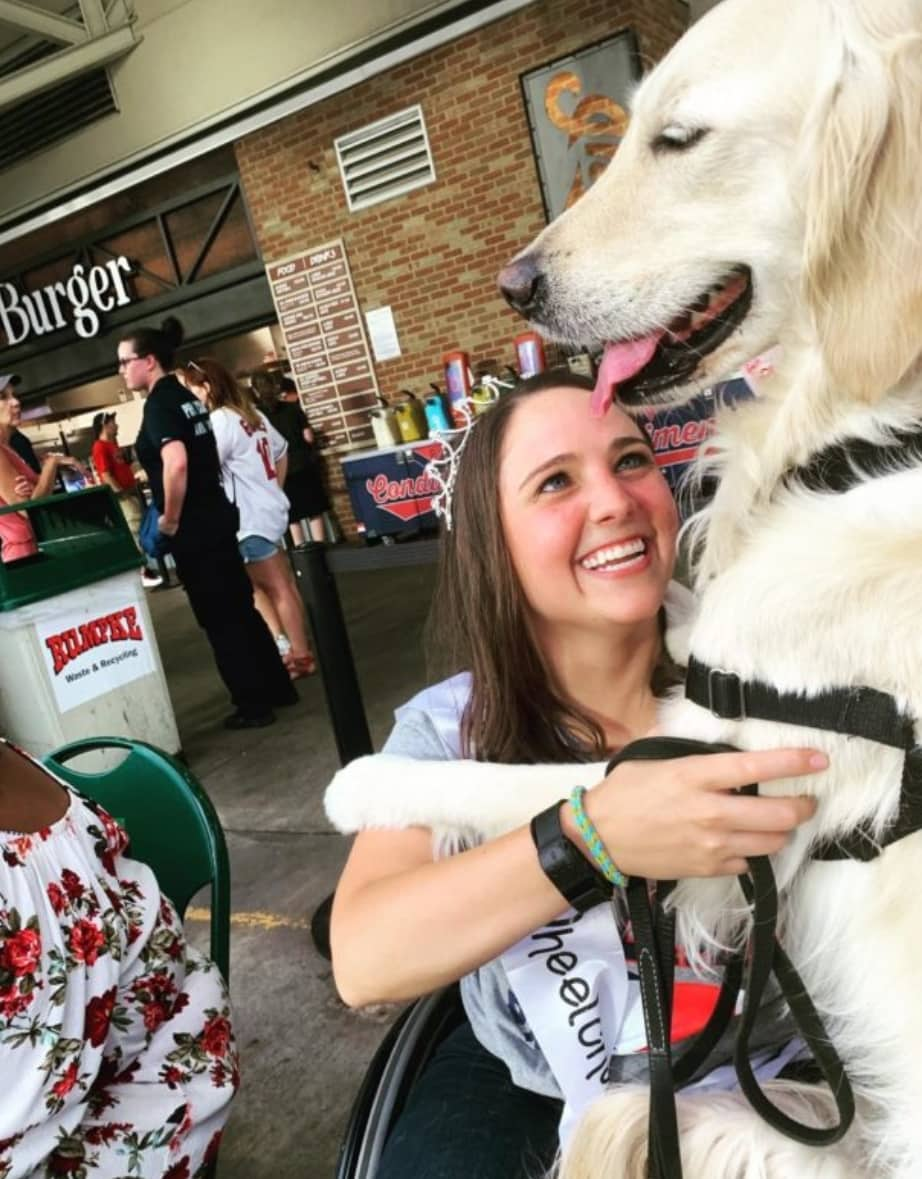 Behind the happy photos of Griffin lies a long history of his creative life. The fact is that the owner of the retriever was diagnosed with complex regional pain syndrome at the age of 16. Due to illness, she has frequent painful attacks and is forced to move in a wheelchair.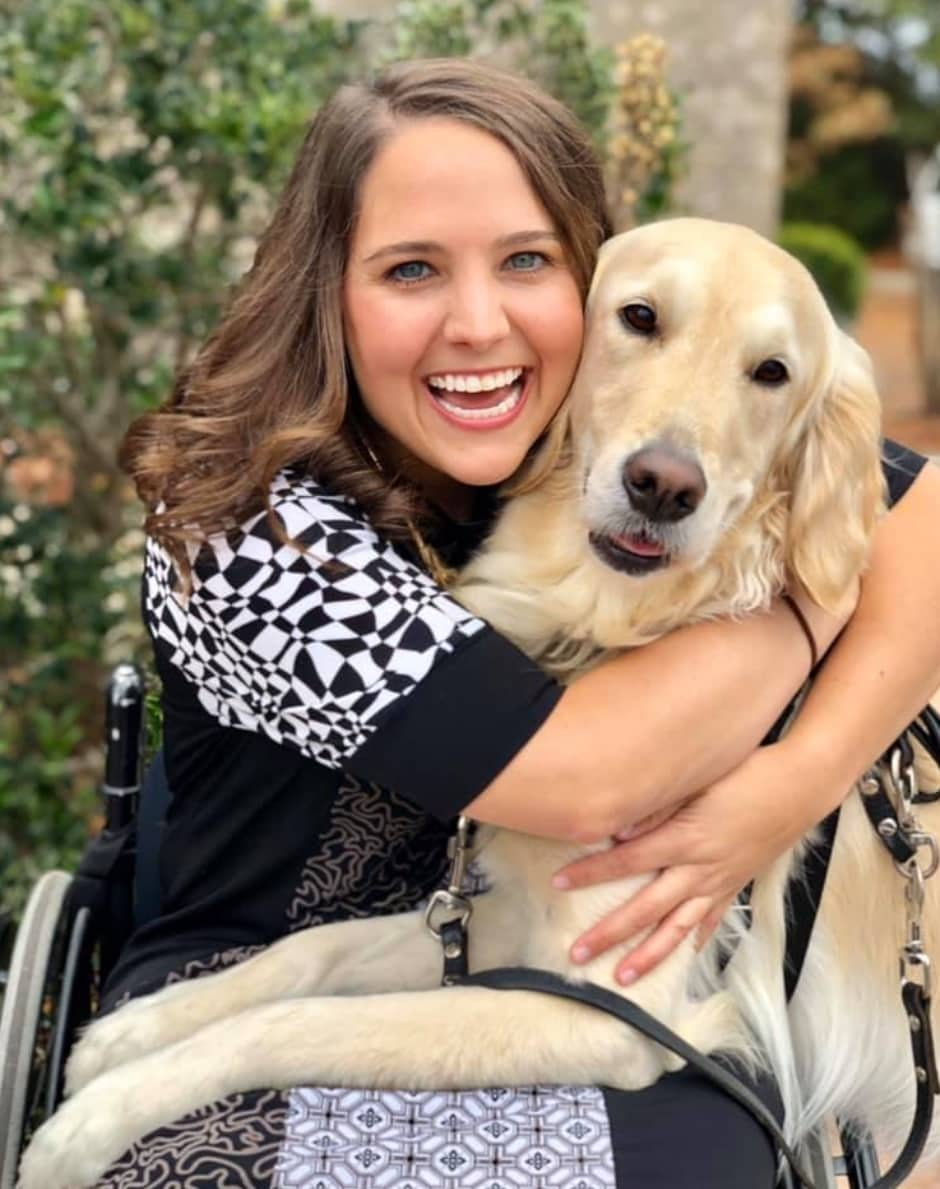 The company paws4people gave her a specially trained dog – Griffin, who could help with the housework and fulfill the orders of the owner. And when the girl entered the University in the USA, the dog began to go to classes with her. They went to lectures, projects, seminars together, and even when she trained at a special military base in North Carolina, Griffin did not leave her alone.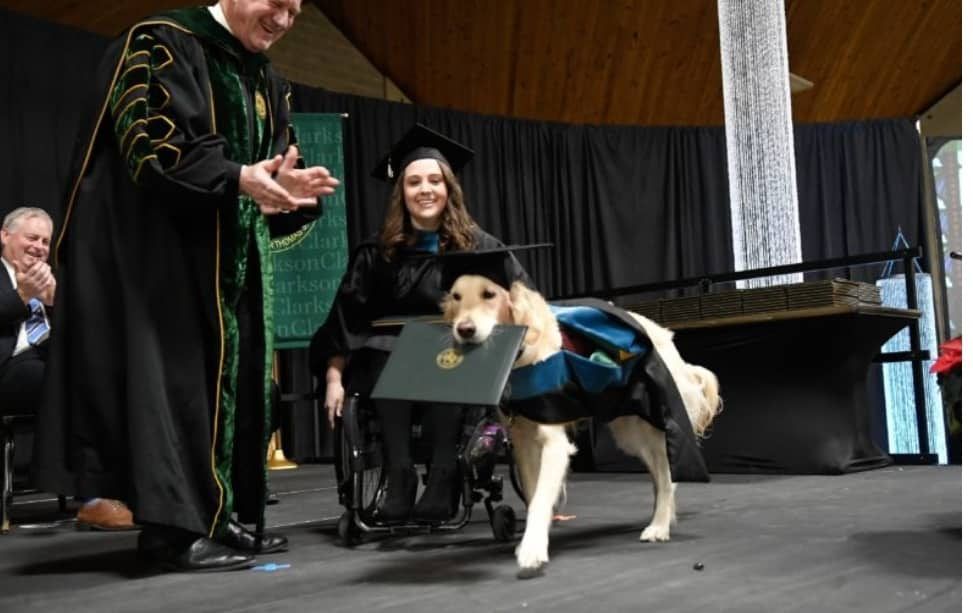 Thus, when receiving a diploma, the University considered it fair to reward the dog for his efforts by giving him a Master's degree.
This story spread all over the world and amazed a lot of people. Photos from the graduation ceremony have gone viral on the Net.