After losing his beloved dog, this man decided to adopt all senior dogs from the shelter to forget his grief
June 24, 2022
782

5 minutes read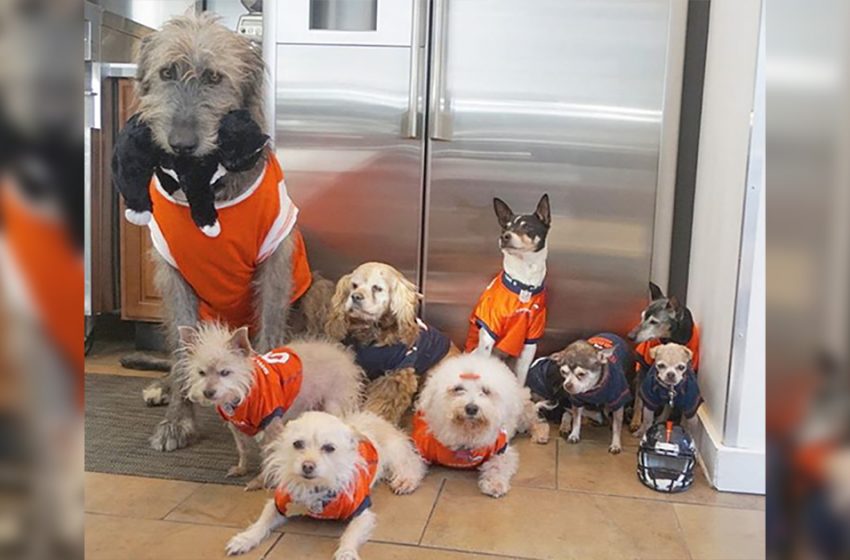 Steve Graig has lost his beloved pet, a dog. Unable to cope with the grief of loss, he decided to adopt another dog and love him as much as he once loved the one he lost.
However, he was not going to take the any dog. He had a goal – he chose "the least adoptable" senior dogs and brought them home.
He chose those dogs that everyone refused to take. Steve is now the proud owner of 10 senior dogs.
Several months have passed since the death of Steve's beloved dog, but he was still distressed.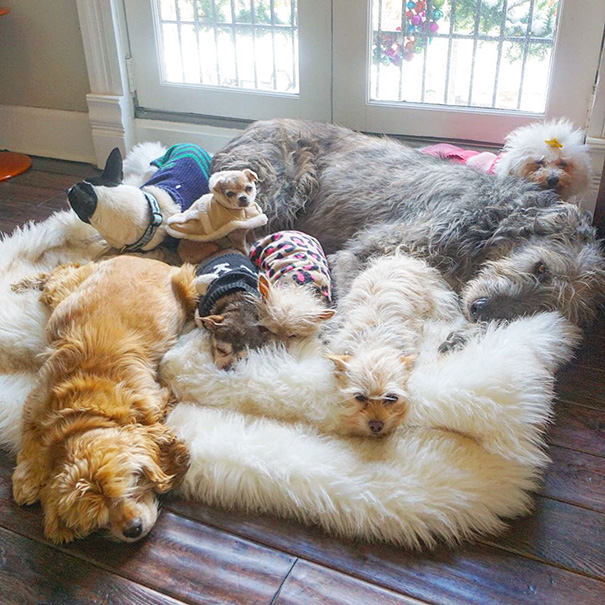 "A month or two later, I still couldn't get over it. It seemed to me that something good should happen and only then I will cope with what happened" Stieve said.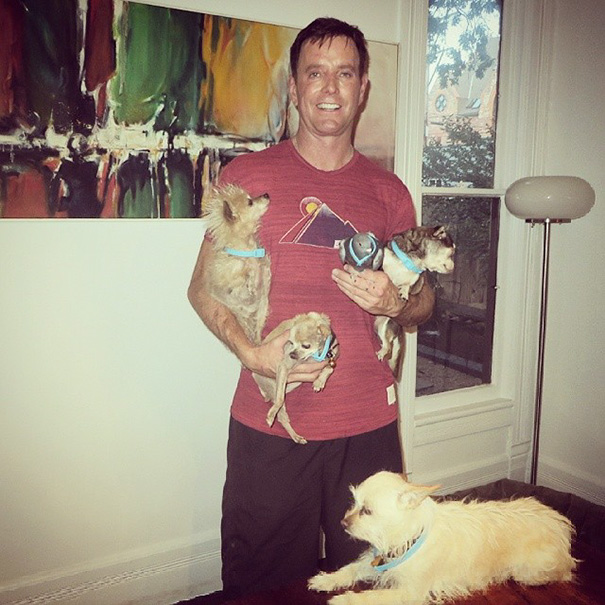 "And so, I decided to take a Chihawha who had health problems. She had sore knees and had a heart murmur. But she was the first of all these dogs" he added.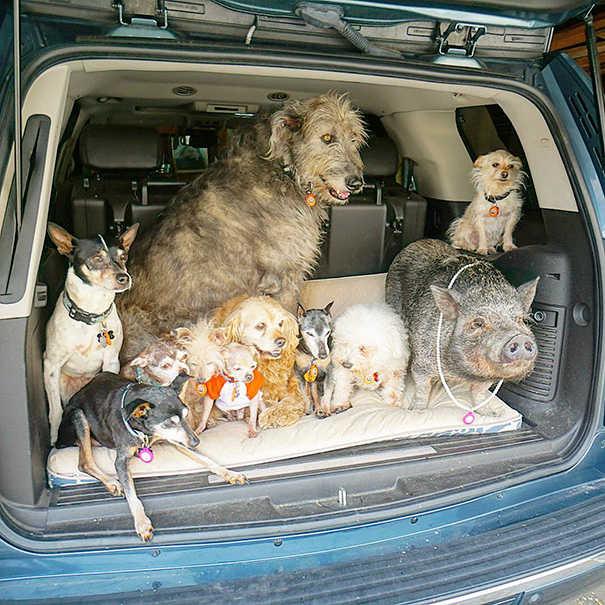 A man wakes up early in the morning to have time to prepare breakfast for his large family. Each dog has its own diet, so it takes him a lot of time to cook.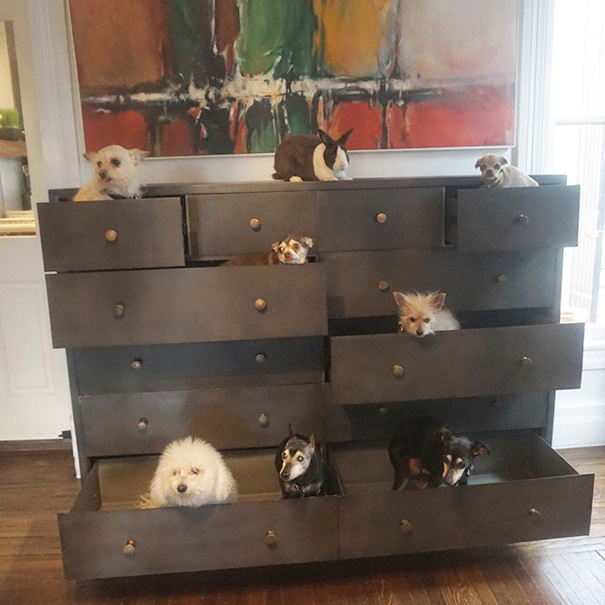 Then they walk together, visit veterinary clinics if necessary or just play.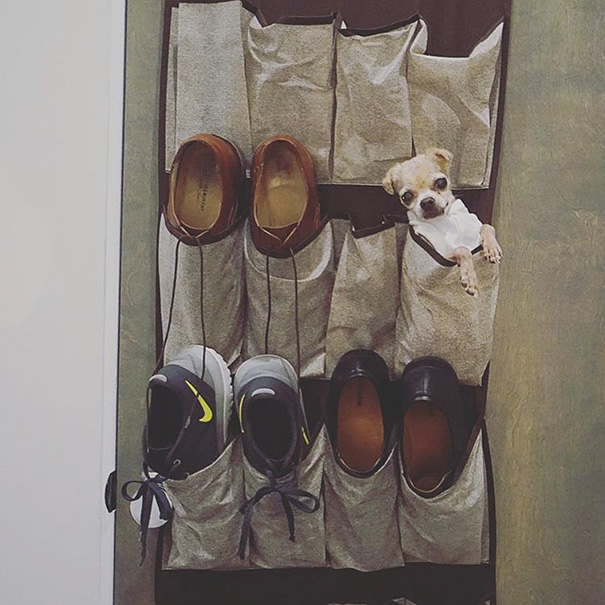 On his Instagram page, the man wrote, "We are real friends. Every time I lie down or sit down to get some rest, the dogs come and lie on my feet. Dogs at this age need affection and care like no other".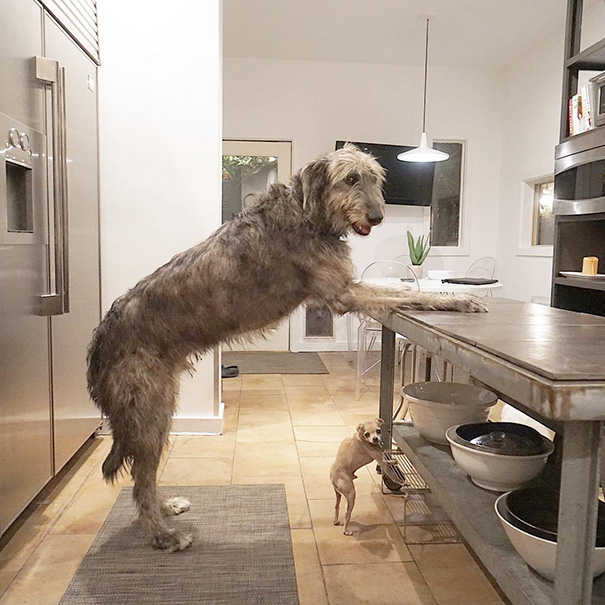 During an interview with DoDo, Steve said, "I'm just happy at the thought that I'm helping someone, that I can be useful to these senior dogs. Dogs are very smart creatures, they understand everything. And looking into their deep eyes you understand how grateful they are you. That is what motivates me."
Steve loves animals very much, which is evidenced by the fact that he is the owner of not only these dogs, but he also has a pig named Bikini, several chickens, cats, two ducks and even pigeons.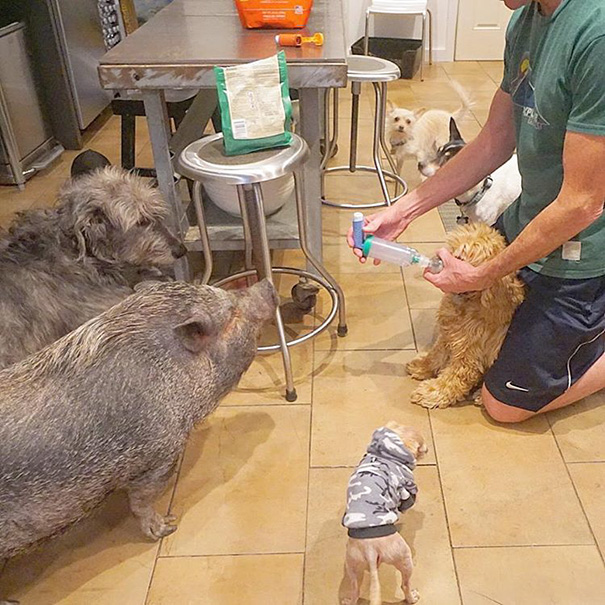 He devotes all his time to the caring for animals. But he doesn't want to stop there, and he's thinking about getting some other senior dogs in the future.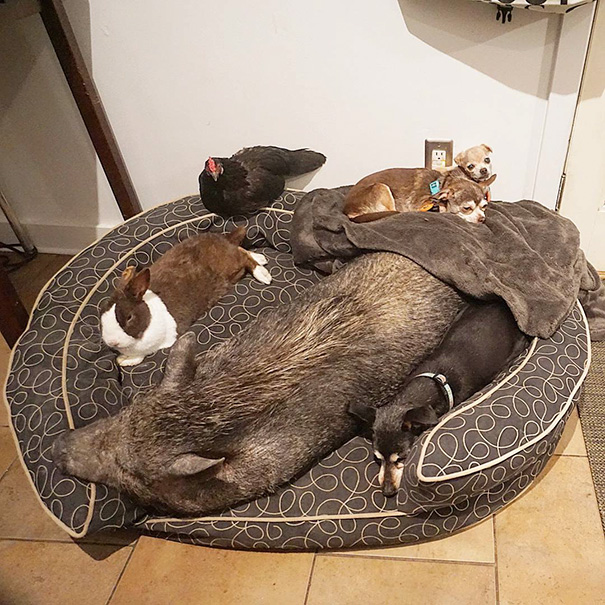 Steve grew up in a family where everyone loved animals and allowed him to adopt his own, on the condition that only he would take care of them.
Older dogs are very wise animals. Thanks to them, I feel lightness in my soul. They make the life I live worthwhile.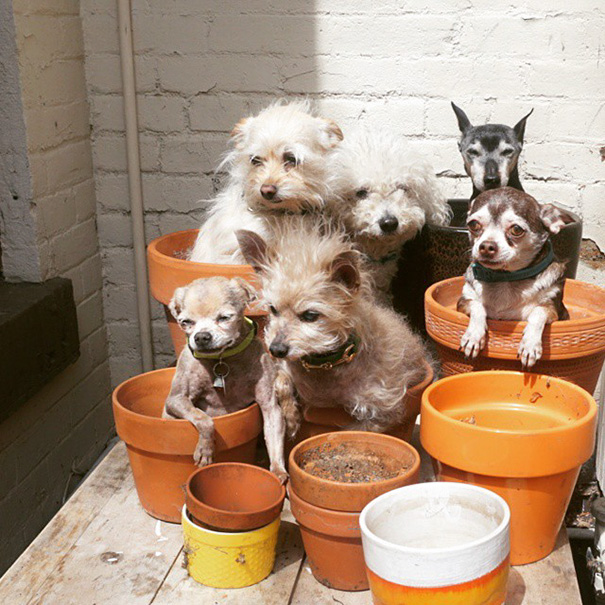 Steve is certainly a strong believer in the saying, love sees no age!
You can find more information about Steve and his animals on his Instagram page!