An elephant fall asleep in the middle of the road stopping the whole traffic
June 11, 2022
283

2 minutes read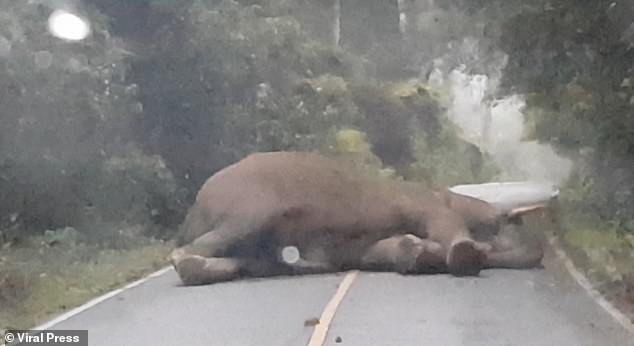 Nattawat Patsungsing from Nakhon Ratchasima, northern Thailand was late for work, because of the elephant who decided to have a short sleep in the middle of the road. He had to stood 20 minutes until the animal got up and he could drive to work.
"The elephant's name is Nga-Thong. It is a Thai word combination that means "golden Ivory"," said a wildlife official.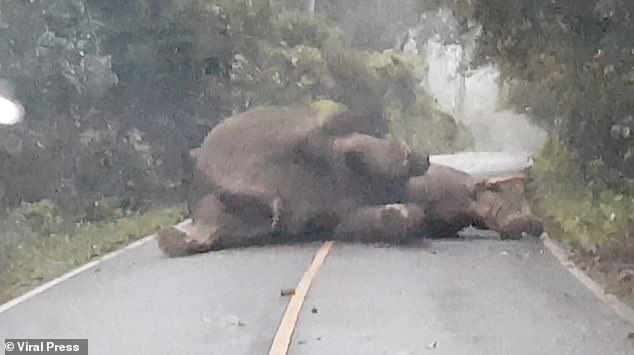 The animal being tired and sleepy decided to have a short nap right in the middle of the road. Nga-Thong chose the road as the place for sleep, maybe because it is a quiet road and there was almost no traffic.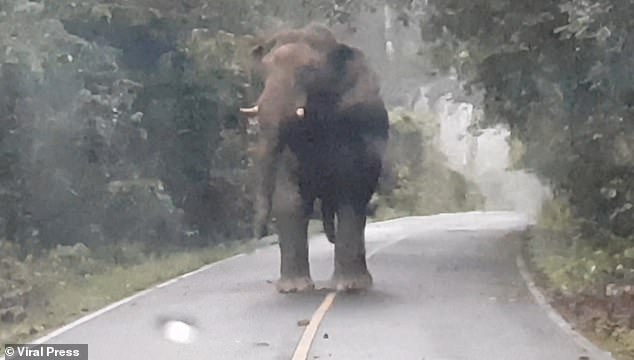 Despite the fact that Nattawat was late for work he was glad to meet the funny animal and capture the scene. After a 20 min sleep the elephant slept itself out, stood up and went on as if nothing had happened.