An ugly dog from Puerto Rico finally found an owner who likes him the way he is
August 1, 2022
672

4 minutes read
A dog named Murray, a Weimar Hound was born with skull deformities that made his muzzle unusual and his nose big.
However fate had another bad surprise for Murray – at an early puppy age, he fell ill with deadly canine distemper.
Distemper affects the respiratory and nervous systems and is especially dangerous for puppies, whose mortality rate is 30%, and in some cases even 100%.
Young Murray was found on a beach in Puerto Rico known as "dead dog beach". Many bad people bring their dogs to this remote coast when they want to get rid of them.
Two of Murray's brothers that were found with him on the coast had already died from the same plague when people stumbled upon them, but Murray somehow managed to survive. The weak puppy was brought to the veterinary clinic, where he was put on the list for euthanasia. Someone thought that no one would take such an ugly puppy home.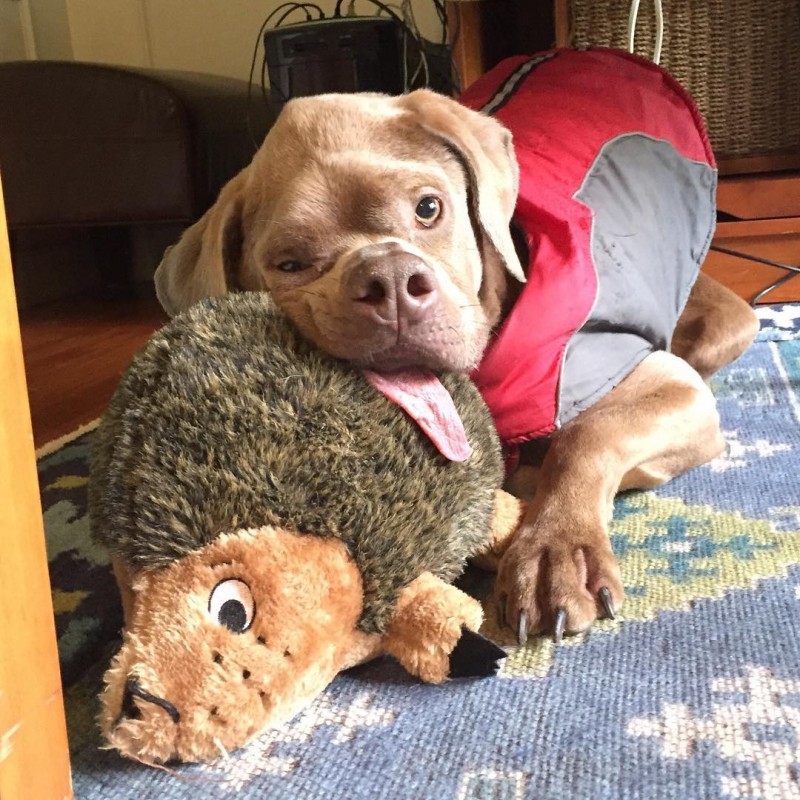 But the veterinarian felt sorry for Murray when, already lying on the table, waiting for the lethal injection, the puppy suddenly began to wag its tail in a friendly way. After that, Murray was taken under the guardianship of the society "The Sato Project", which rescues dogs of Puerto Rico.
When Murray grew up a little, he lost all his teeth because of distemper and his tongue could not stay in his mouth and hung out of it almost all the time. This defect radically reduced Murray's last chances of finding a new owner.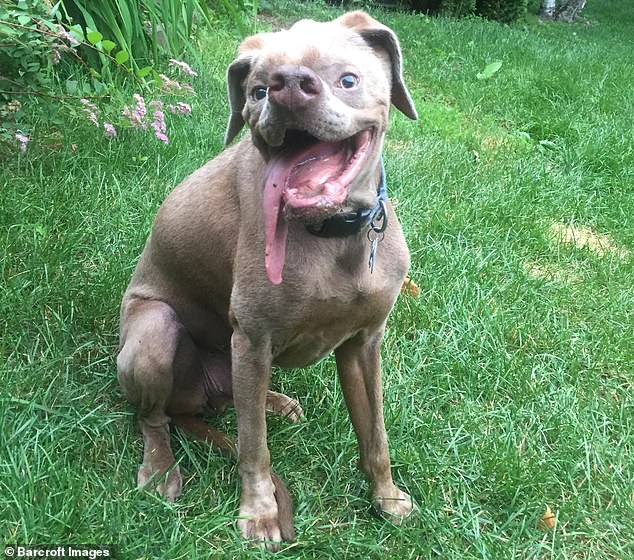 However, Murray was so lucky to be liked by Mackenzie Gallant from Massachusetts, USA. According to her, Murray's deformed muzzle makes him unusual and special, and also strangely attractive.
The Sato Project helped bring the dog from Puerto Rico to the US and the dog is now enjoying a comfortable life with his new family. Mackenzie even opened an Instagram account for him.
McKenzie says her account and Murray's entire story shows the importance of adopting dogs from shelters even if they are physically handicapped. She calls Murray a special creation who is also always in a great mood.