"Baby's first time outside!" Model Karlie Kloss, pregnant for the second time, made a splash at the Met Gala
May 2, 2023
967

2 minutes read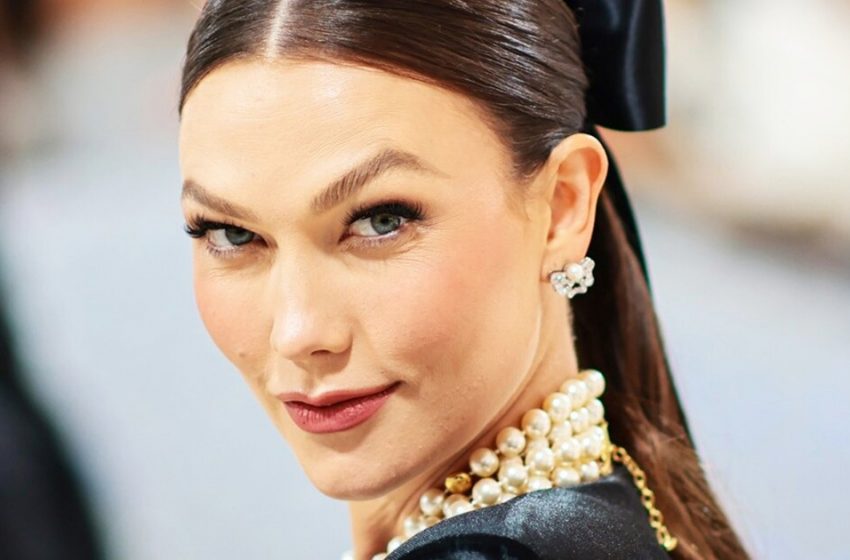 The 30-year-old supermodel, Carly Kloss, made a pregnancy announcement while walking the red carpet at the Met Gala in New York. She looked stunning in an elegant black dress adorned with white pearls, which was a modern reinterpretation of a dress from the Karl Lagerfeld Spring Summer 1983 collection for Chanel. Her makeup was done in natural shades and her long hair was gathered into a neat ponytail with a black bow. The star completed her look with shimmery earrings, a ring, and high heels.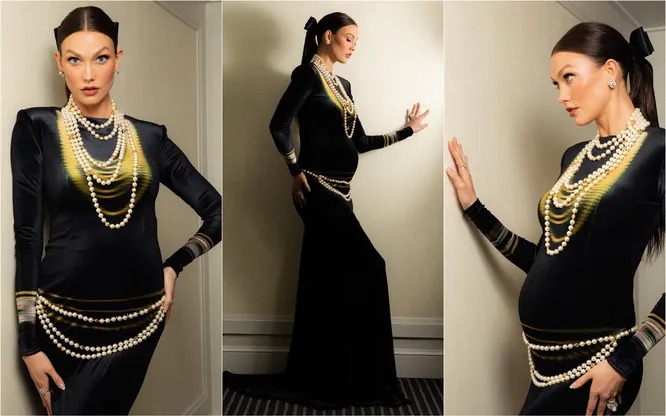 Carly attended the event with her husband, 37-year-old businessman Joshua Kushner, who supported her throughout the night. The couple's first child, son Levi, was born in March 2021. Kloss discussed her appearance while pregnant with Emma Chamberlain on the red carpet, saying she was unsure how to style her belly. She also shared that her previous pregnancy occurred during the coronavirus pandemic.
The model received an outpouring of support from fans and fellow stars, including Katy Perry, Gwyneth Paltrow, and Tyra Banks. Carly and Joshua first met at the 2012 Victoria's Secret Fashion Show after-party and went public with their relationship a year later. They officially announced their relationship in 2014, got engaged in 2018, and got married later that same year.
The Met Gala, which has been taking place since 1948, is an exclusive event where stars climb the majestic staircase to attend a no-selfie party. This year's theme was "Karl Lagerfeld: Beauty Line," in honor of the late German designer who was the creative director of Chanel for many years until his passing in 2019.