Brazilian dentist travels the world and treats people's teeth for free!
November 10, 2022
247

3 minutes read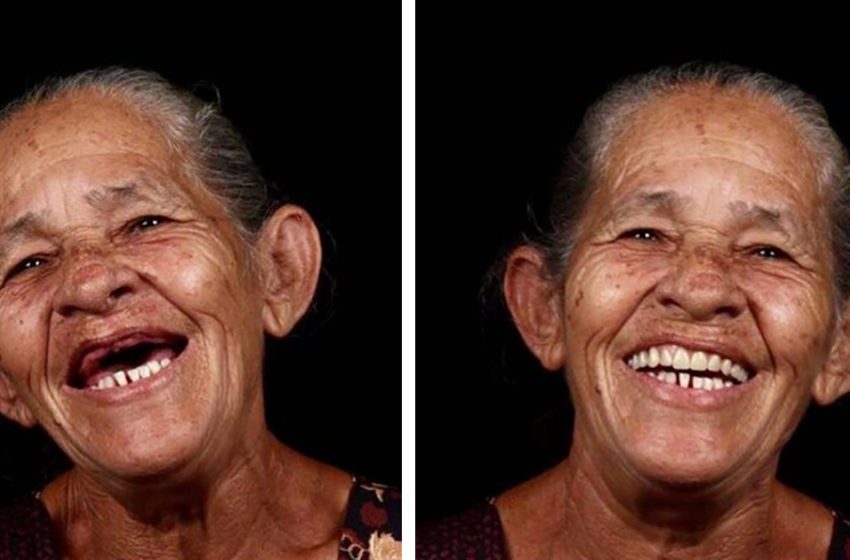 A young dentist from Brazil named Felipe Rossi decided to do charity work. In 2016 he and his partners founded the non-governmental organization Por1sorriso Foundation. The purpose of this fund was to help poor people who have health problems in the field of dentistry.
Doctors travel to different countries and treat people. Their center does not have a specific address, they travel themselves and help poor people. Thus, many people will be able to use their services. They have already visited Kenya, Mozambique and other countries.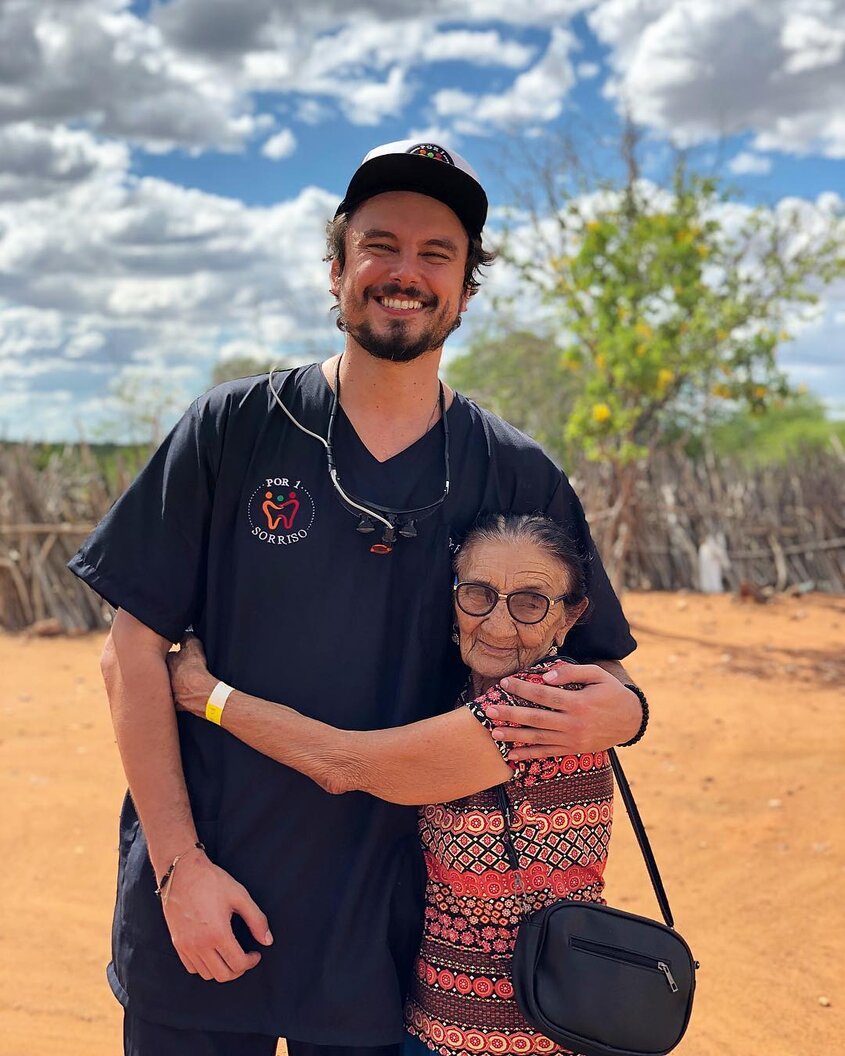 Terri Rimmer was one of Felipe Rossi's patients. Her story touched the group of dentists very much. The woman told the reason for the loss of her teeth. It turns out that the Woman lost her teeth as a result of severe stress – her beloved husband died.
Because of the lack of teeth, she could not eat normally, which directly affected her quality of life.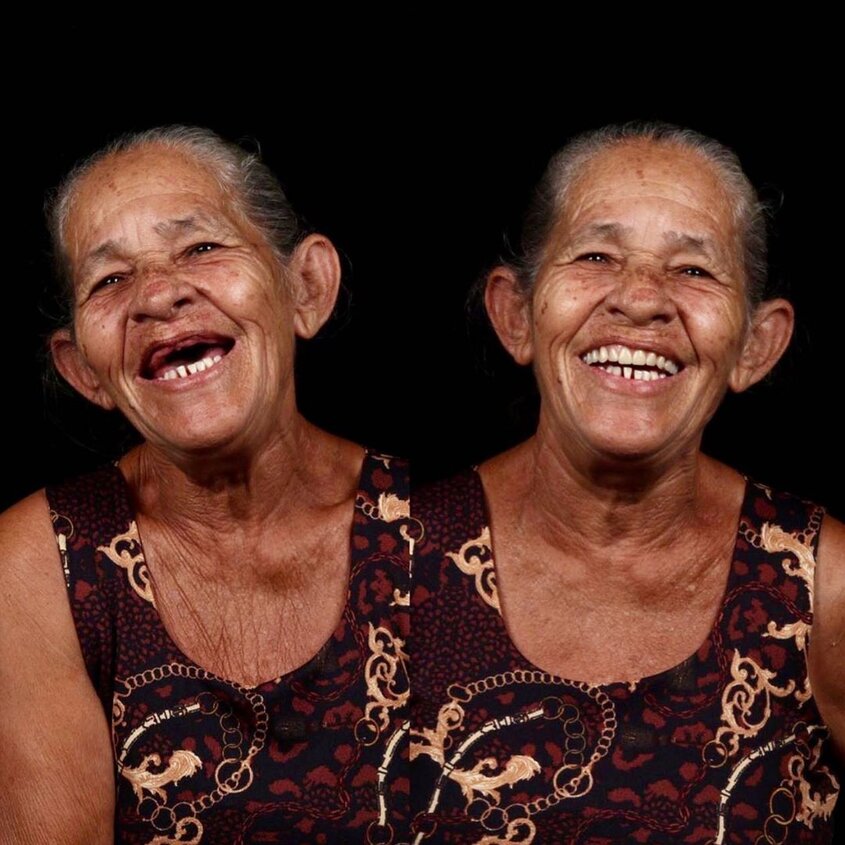 Despite the fact that the treatment process was long and painful, the result itself was very pleasant for the woman. She regained her beautiful smile. The dentist restored her self-confidence and faith in a brighter future. Rimmer is just one of Felipe's many patients whose lives have been changed by this group of dentists.
The peculiarity of his work is that he seeks to help people who do not have the opportunity for treatment.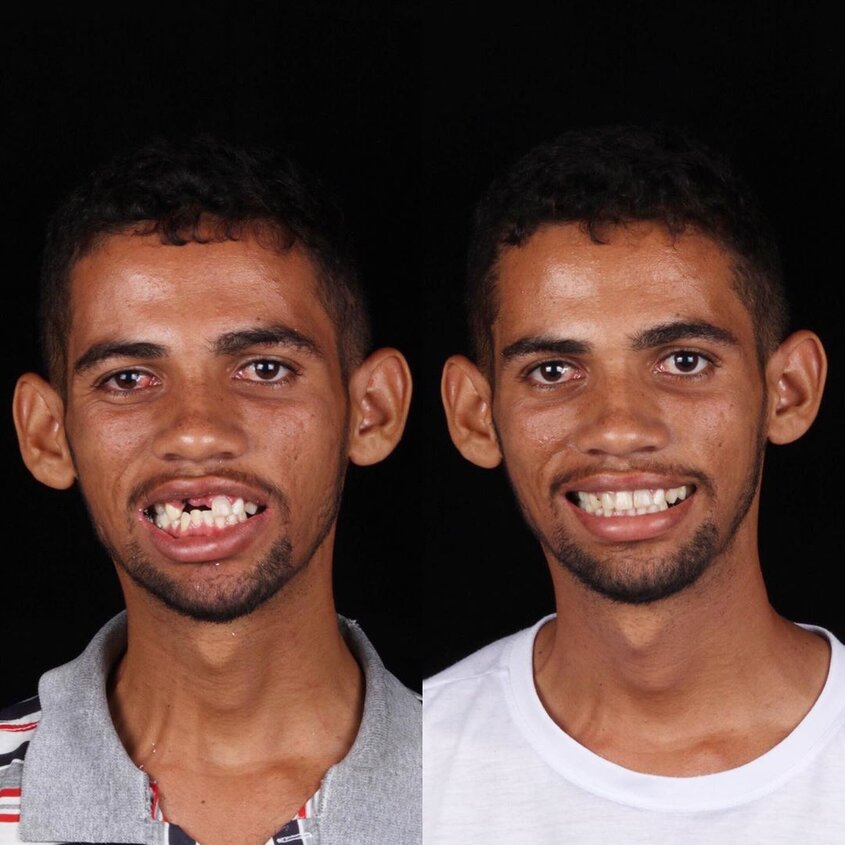 Treatment is carried out absolutely free of charge. The good news is that about 4,500 volunteers have already joined them. They are also willing to help people for free.