Brazilian picks up old dirty tires and turns them into cozy beds for pets
August 18, 2022
376

4 minutes read
Brazilian Amarildo Silva makes amazing pet beds with his own hands. Two years ago, the guy was looking for a way to earn extra money, and he came up with an interesting idea how to reuse old tires.
The guy noticed that homeless animals often sleep in the old dusty rubber, and he decided to improve it. Amarildo collects abandoned tires, cleans them of dirt and makes cozy beds for animals. The four-legged pets love this idea, and their owners are lining up to make their furry happy.
Brazilian man collects old tires and gives them new life.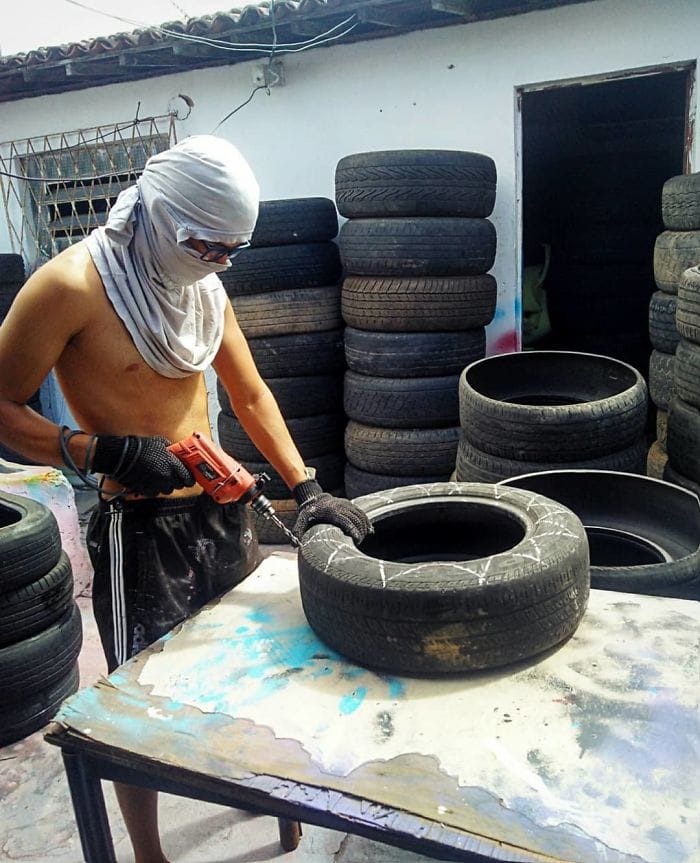 He cleans them, washes and cuts off all unnecessary to make beds for four-legged friends.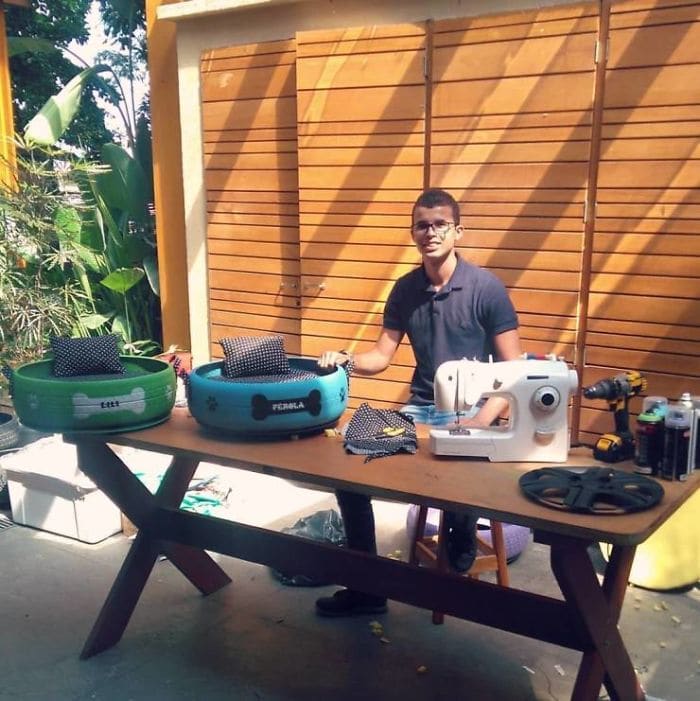 And for maximum comfort, Amarildo sews pillows for the beds.
For each product, the master selects the color depending on the wishes of the client.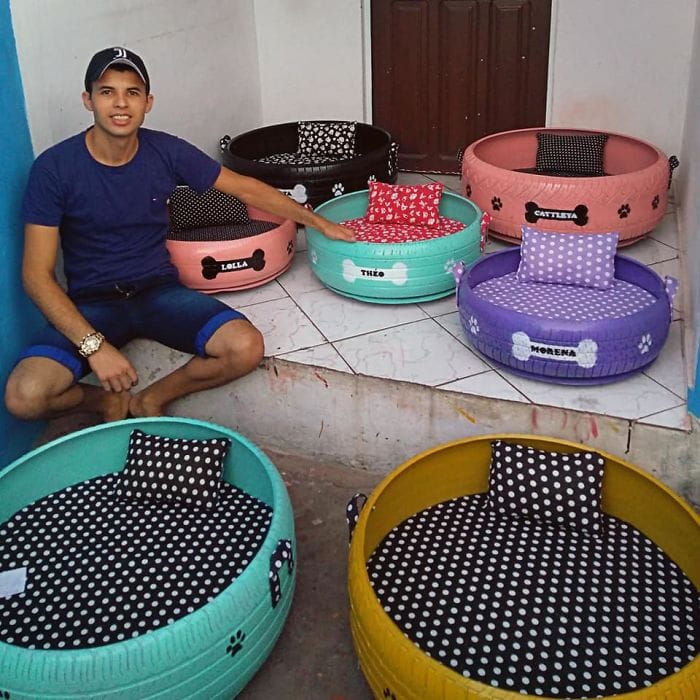 The size of the pet is also taken into account – for a large dog, a larger tire is needed.
The guy writes the name of the pet on each bed.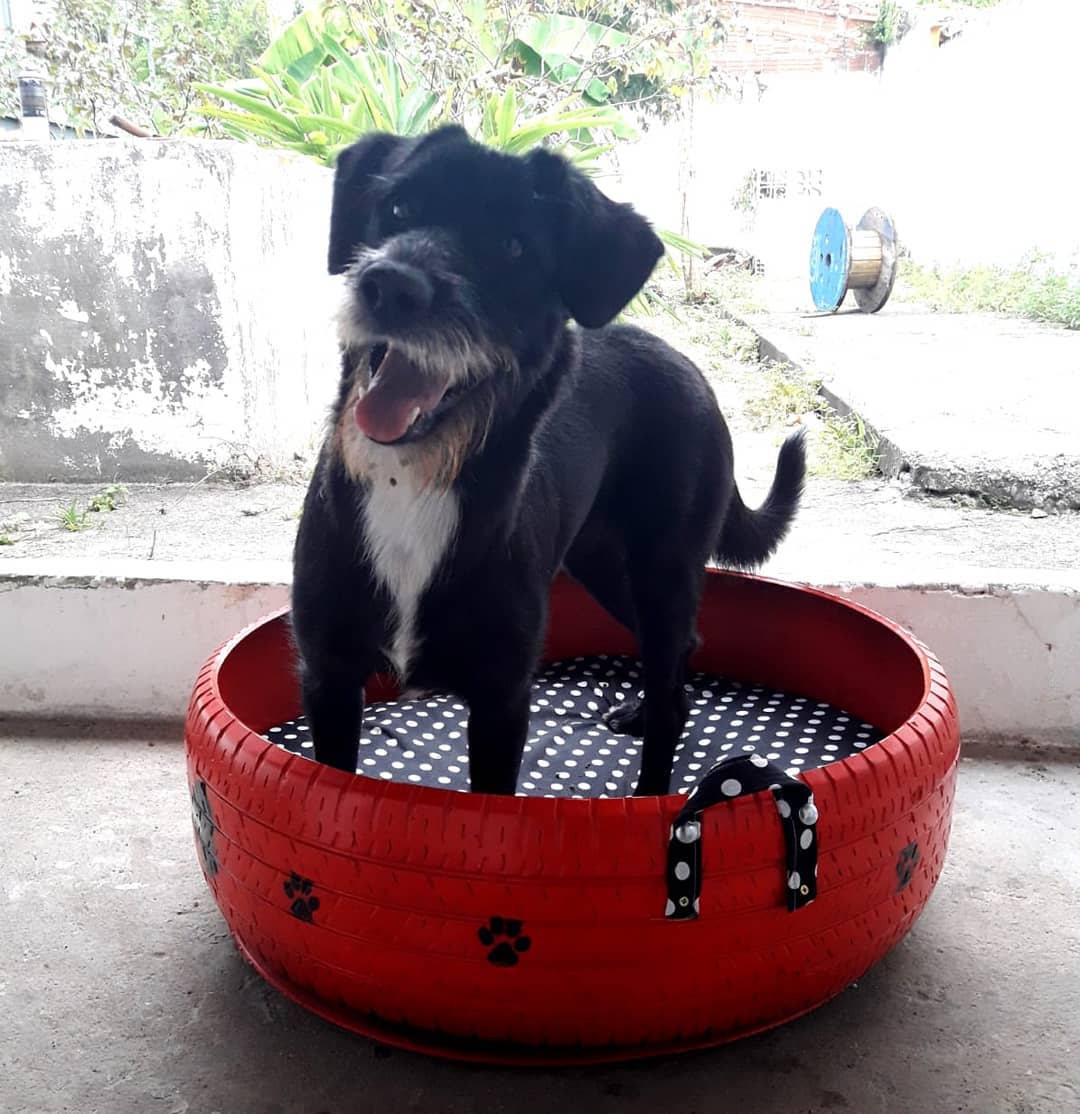 Just look at the happy faces of his clients.
Cats of all tastes like these creative beds.
Sometimes people order a big bed for a kitten assuming that a cute kitten will turn into a huge cat.
Look carefully! You can see gratitude in these eyes!
Now he is the happiest dog!
For some pets, the bed serves as a place of meditation.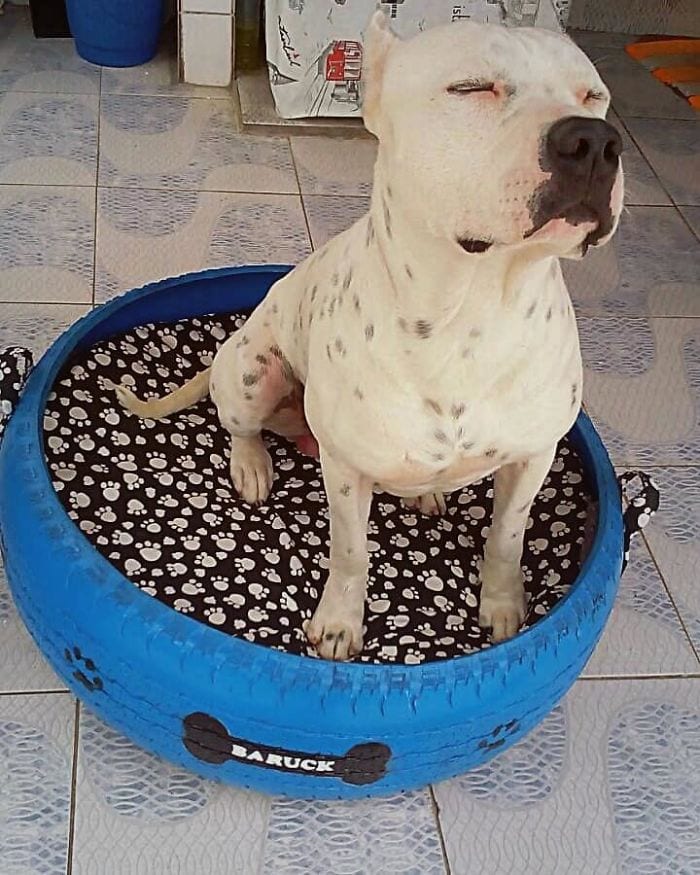 Amarildo Silva found a way to earn extra money and make his pets happy. But that's not all the pluses – do not forget that earlier these tires were garbage and polluted the environment. Now they have received a second life, and will serve for the benefit of society.