Catherine Zeta-Jones In An Unusual Outfit Was Caught By The Paparazzi
December 13, 2022
493

2 minutes read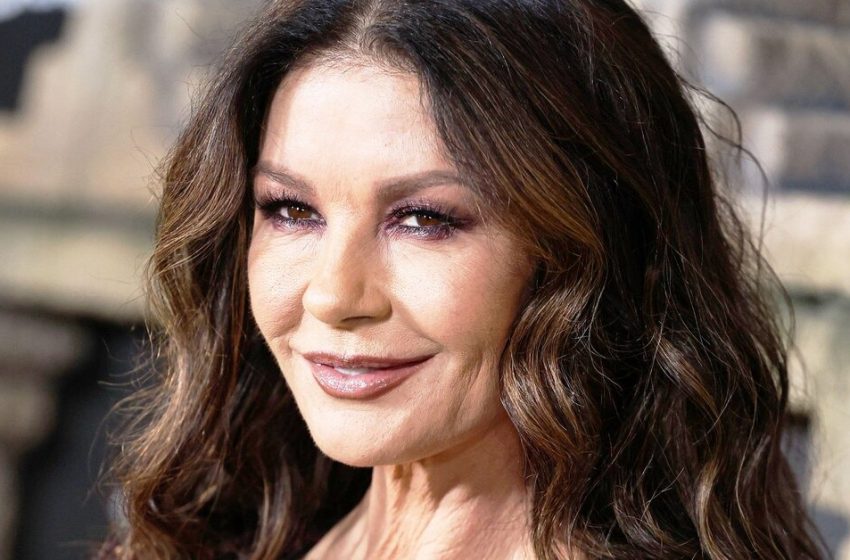 Catherine Zeta-Jones (Catherine Zeta-Jones) hit the lenses of street photographers in New York. The 53-year-old actress appeared in a spicy way.
The Oscar winner was caught by the paparazzi on her way to the show. Katherine chose a provocative outfit to appear at the studio.
The wife of Michael Douglas wore a black long coat with a zipper, which she preferred not to fasten. Under her outerwear, Katherine wore a tight T-shirt and a red leather skirt with a high slit that showed off her toned legs. As for shoes, the actress chose red high-heeled shoes. The star loosened her long hair and made light waves. Zeta-Jones wore light makeup that highlighted her natural beauty. The actress hid from the flashes of photographers with the help of black sunglasses. The look was completed with small hoop earrings with stones and a leather clutch.

After recording the show, Katherine was noticed differently. The actress was still in the same black coat, but this time buttoned up. Beneath it was a black flowy dress in the style of the heroine of the series "Wednesday", where Zeta-Jones played the role of Morticia Addams. The look was completed with black Mary Jane shoes with round toes and high heels.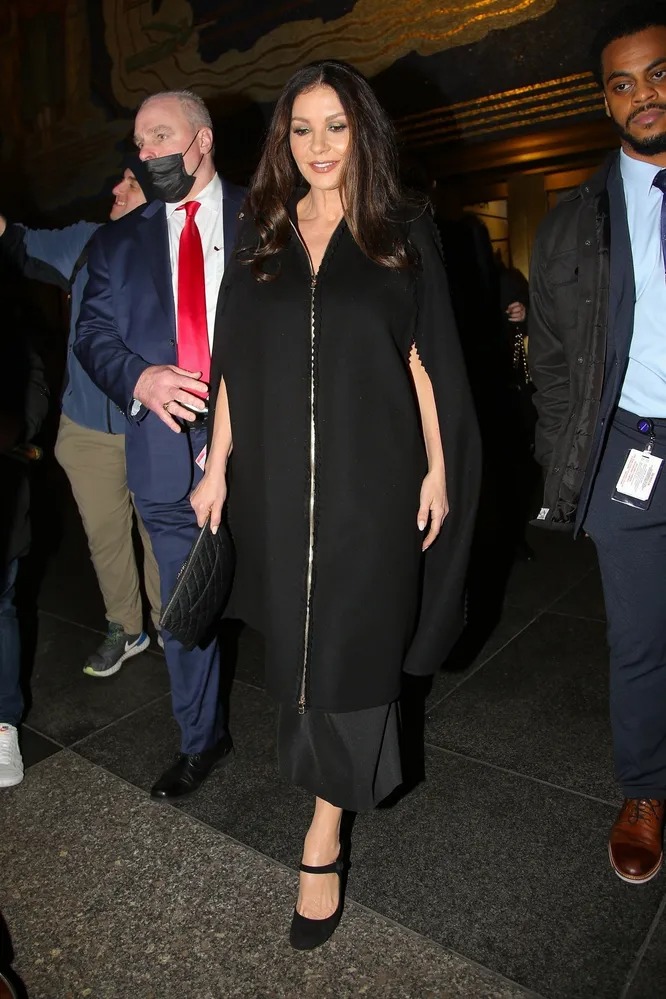 Fans of the actress reacted to her stylish exits. "A gorgeous woman!", "I want to look like her!", "Incredibly beautiful", "The figure is amazing!", "Wow, such a beautiful body at this age. Not an ounce of fat!", "Amazing Katherine," the fans appreciated.