Chief enjoys playing hide-and-seek with his wild raccoon friends in the backyard
October 5, 2022
615

2 minutes read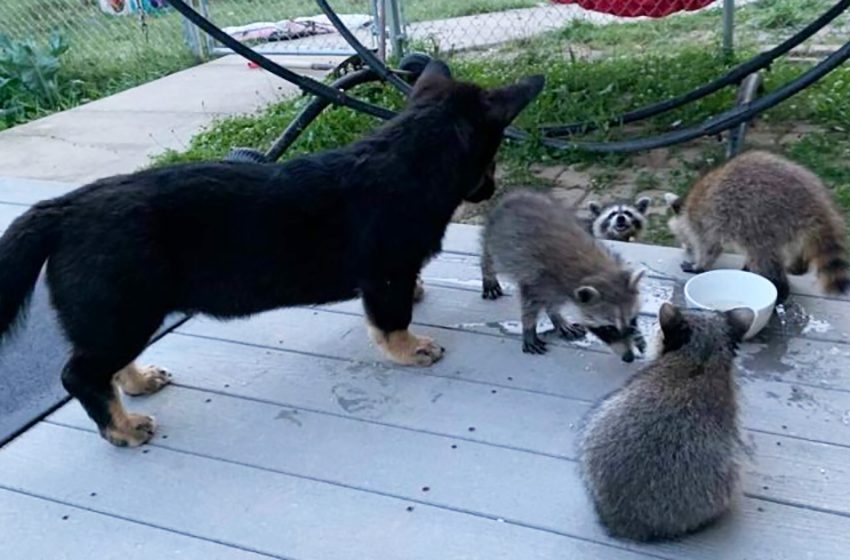 It's hard for different species to form friendships, but many examples prove otherwise.
Despite the kindness and friendliness of the dogs, they don't always get along with wild animals, in this case, raccoons.
Chief is a corgi mix who waits to meet with a raccoon family every day.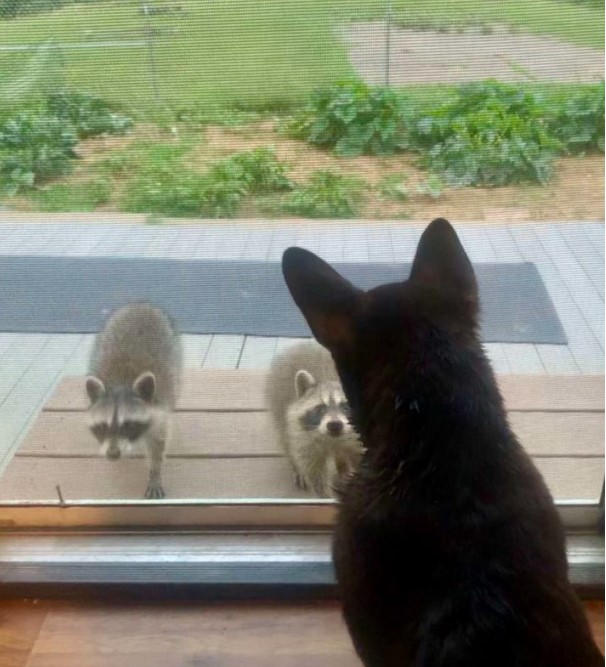 His owner Cheryl has a beautiful heart and loves to take care of animals in need.
Her last rescuers were three orphaned raccoons. When they grew up to be healthy and independent, they returned to the wild. Then they started to return to her every day, because of the gratitude they felt for the woman who fed them and kept them safe.
At that time Cheryl adopted Chief and was worried he wouldn't be thrilled by the raccoons' visits, especially Magnolia who was a mother of four.
But surprisingly they all became friends, and one of the reasons for the visits of Magnolia and her kids became playdates with him.
Now he loves playing hide-and-seek with the little ones, and overall having fun together.