Demi Moore Showed Herself Up Close After Accusations Of Unsuccessful Plastic Surgery
December 3, 2022
602

3 minutes read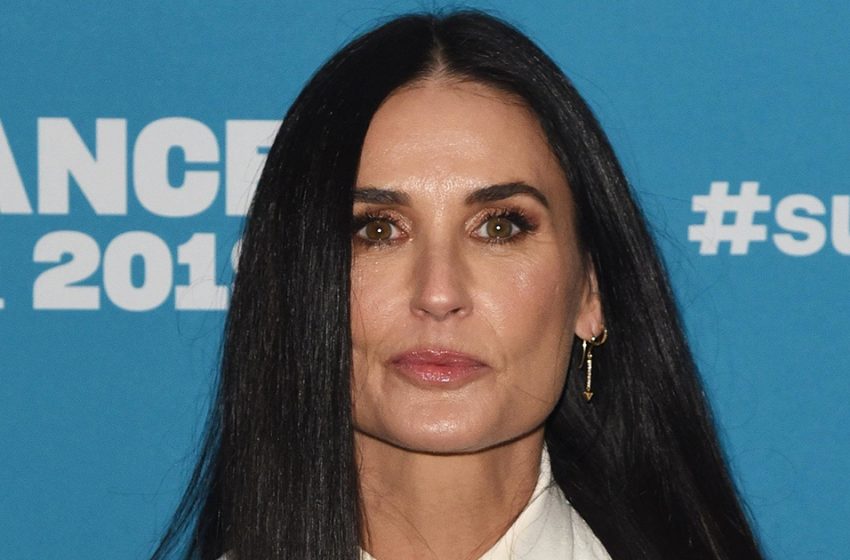 Demi Moore, 58, walked the runway at the Fendi Spring/Summer 2021 show a few days ago in a chic black silk suit.
Surely representatives of the brand expected that the stellar cast of models would attract the closest attention to the show. But clearly, they didn't think that Demi would make such a splash. After the show, everyone was talking not about the Kim Jones collection, but about what the actress did with her face: she looked just scary on the catwalk.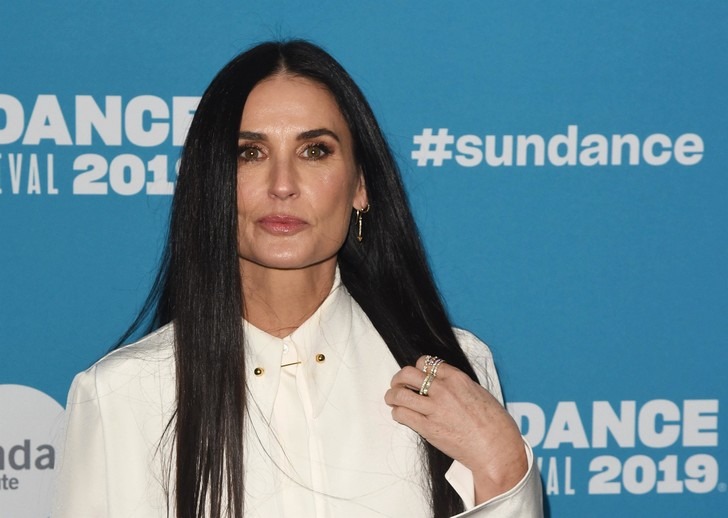 "The cheekbones, most likely, are not even hidden by fillers, but by non-absorbable implants and threads. Their increase so disrupts the harmony of facial features that it literally hangs over the lower third and forms unnatural depressions in the cheek area, "a professional cosmetologist told that Demi herself remained silent.
And now Moore, after the scandalous exit, showed her face for the first time in close-up. It happened on the Naomi Campbell show, which bears the symbolic name No Filters.

"This is the real Demi," Naomi said with a smile during the show. And the audience was able to see with their own eyes that no cardinal changes occurred with the face of the actress. Her cheeks and cheekbones look the same as before.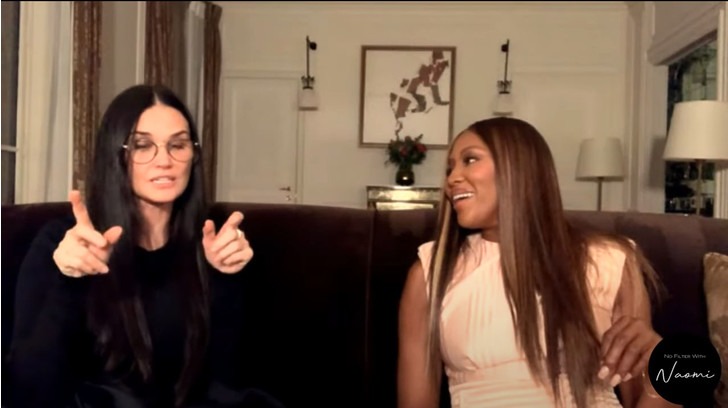 What was on display then? Now many believe that this is just contouring, accidentally or deliberately changing the shape of the face. The year is 2021, and it will not be a revelation to anyone that modern makeup tools and techniques can completely change facial features and create an optical illusion.
This version is also supported by the photo of Demi, either immediately after the show, or right in front of it – with Christy Turlington and Kate Moss, who also appeared on the podium that evening. There are no cardinal changes in Moore's face on it.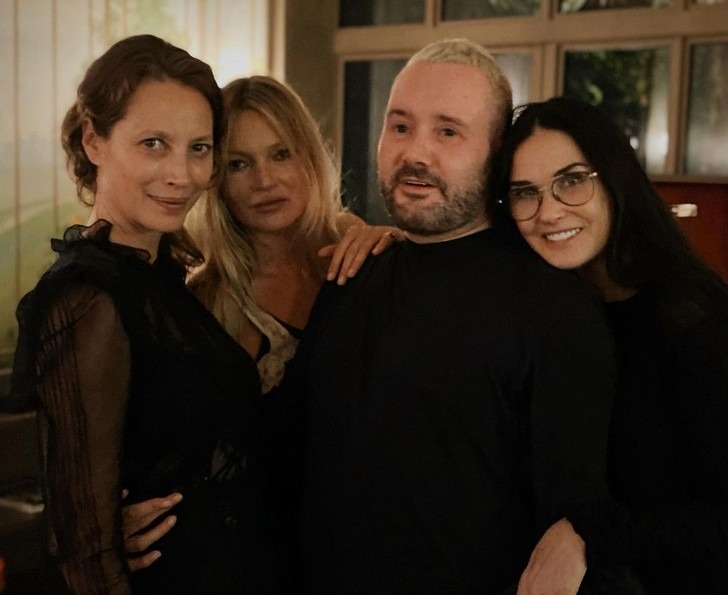 However, some decided that there really was unsuccessful plastic surgery, but the actress is now hiding it. Demi's cheekbones and cheeks in Naomi's frame are partially covered with loose hair, and the light is exposed so professionally and complimentary that it will make anyone a beauty.
At the same time, everyone knows that Demi Moore has done more than one or two plastic surgeries in her almost 60 years. Partly thanks to skilled surgeons, she went through a difficult path from an ugly duckling to a Hollywood diva and the first beauty of world cinema. See how it was in our photo gallery.