Despite being abandoned in a cardboard box, the dog refuses to leave and waits for his owner to return
September 30, 2022
239

2 minutes read
Usually, dogs are loving and caring towards their owners. Sadly, there are humans who don't deserve their pets.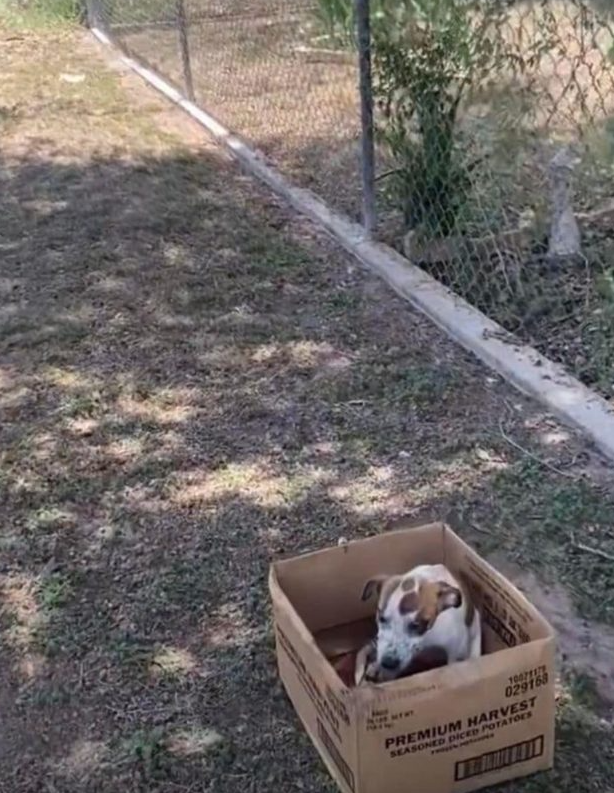 The dog was sitting in a box that was tossed on the side of the road in the sweltering heat, waiting for his owner to come after him.
An overheated 10-month-old puppy was discovered by Dallas Dog, a nonprofit dog rescue group.
He refused to move from the box, even though the temperature was over 104°.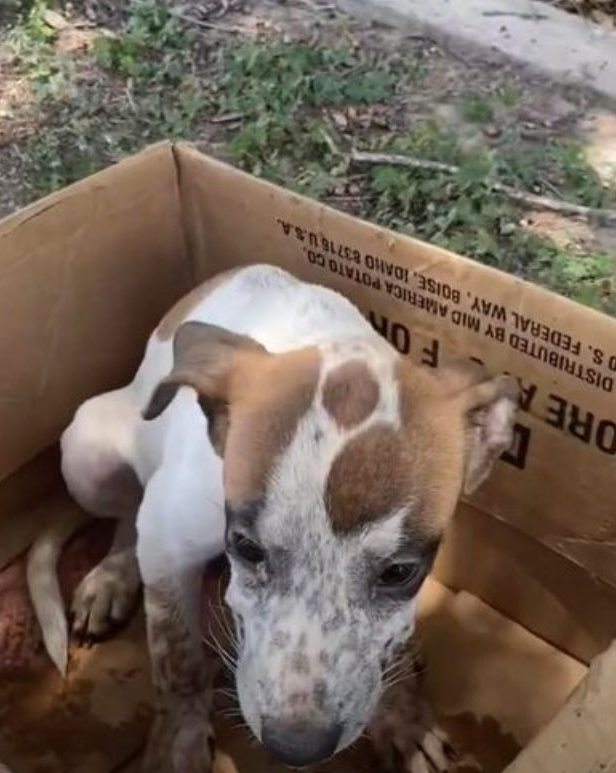 He sat there hoping his owner would return.
A kind soul spotted him and gave him water, allowing the rescue team to come and get him.
The dog refused to leave even though the rescue team came and gave him water. He was named Harvest because the box he was found in was used to gather crops. The dog was taken with the box because he did not want to leave it.
Harvest was taken by workers because he needed care. As a result, Dallas Dog almost immediately tried to find Harvest a family.
As he found family, his cardboard box was replaced with a cozy bed.