Despite starving, she would never leave the industrial bin, giving everything to care for her kittens
October 5, 2022
41062

3 minutes read
A cat mother was found living in an industrial bin with her six kittens in Australia. Nobody knows for how long they had lived there, but they called Best Friends Felines to rescue them.
The BFF noted that she was emaciated under her fluff that's why she was taken to the vet.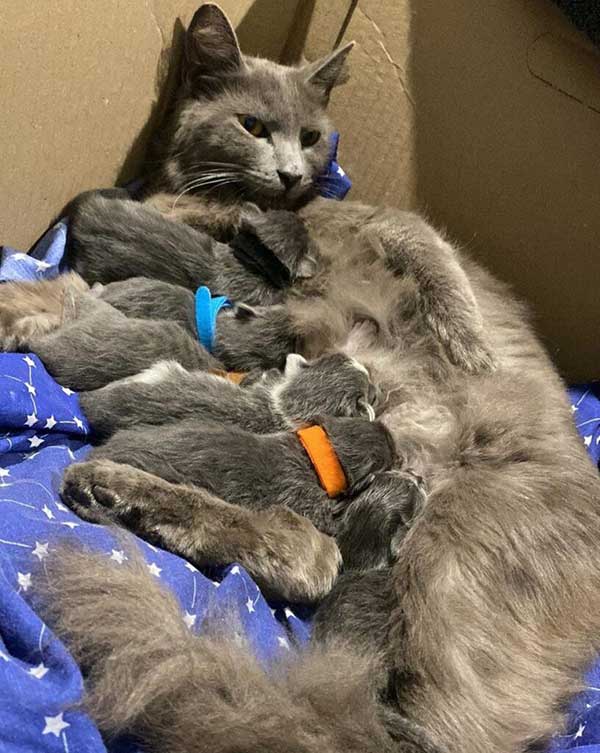 She struggled a lot with health because she didn't take care of herself at all. It wasn't easy for her to feed six hungry mouths in those conditions.
Aurora struggled to walk on her back legs. They did a full health check for all of them.
When they were given food, it disappeared within seconds. Then they would sleep peacefully for a long time.
Days later, Aurora's health got better, and she started walking again.
The adaptative process went well and she started loving pets and belly scratches.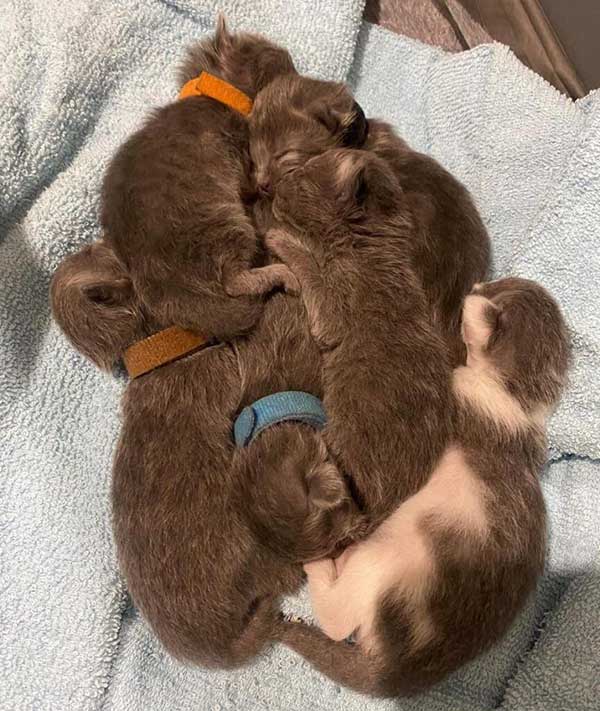 Aurora always made sure her babies were fed and clean. Thanks to her devotion and the help of rescuers' the babies were well. Soon they opened their eyes and started playing with their paws.
"Aurora has settled into the indoor human life really well, absolutely adoring attention and actively seeks out her humans for a cuddle."
Her fur became silkier thanks to the nutritious food she consumes.
Soon after the babies grew up a bit, they started playing with each other, which is sweet to watch.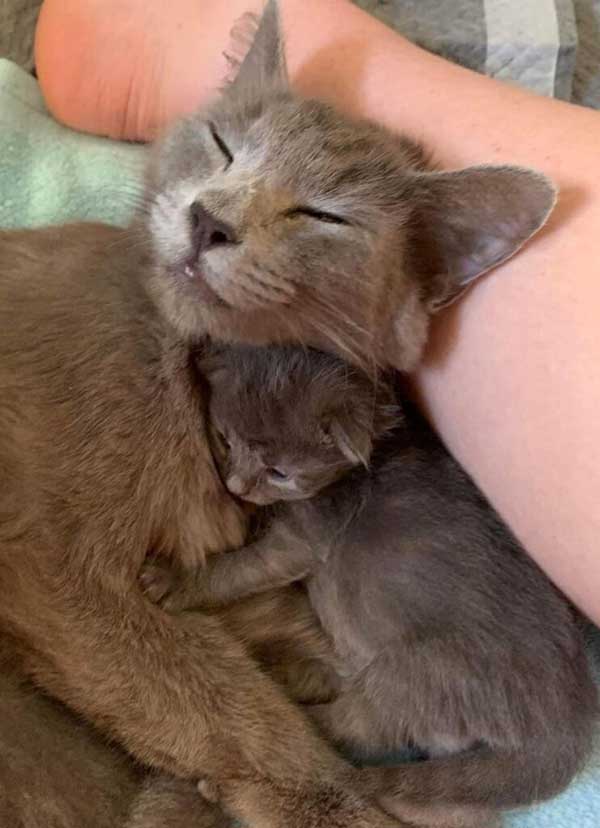 After all the struggles Aurora finally receives the love and attention she deserves. She should be proud of the kind of a mother she is.