Diver's friend Dolphin plays Fetch with him!
July 1, 2022
255

3 minutes read
Evan Pender is a diver who dives beneath the water's surface off the coast of Ireland.
Plunging under water you find yourself in another world, in the world of underwater creatures. Even here underwater, Spender has friends.Every time he dives underwater, a dolphin named Dusty swims to meet him.
Dusty has been a permanent resident of this place for 20 years. She is very friendly with boaters and swimmers. "Every time I dive into the water, Dusty eagerly meets me. I think this is more than curiosity for me. We have already become friends", Pender told the DoDo.
"We often investigate the underwater world together. She shows me the way back and protects me from underwater predators", the man said.
The man also said that all contacts between them are initiated by the dolphin. He never touched the dolphin during this time, so as not to frighten her away. It is probably due to this distance that the friendship between man and dolphin blossomed.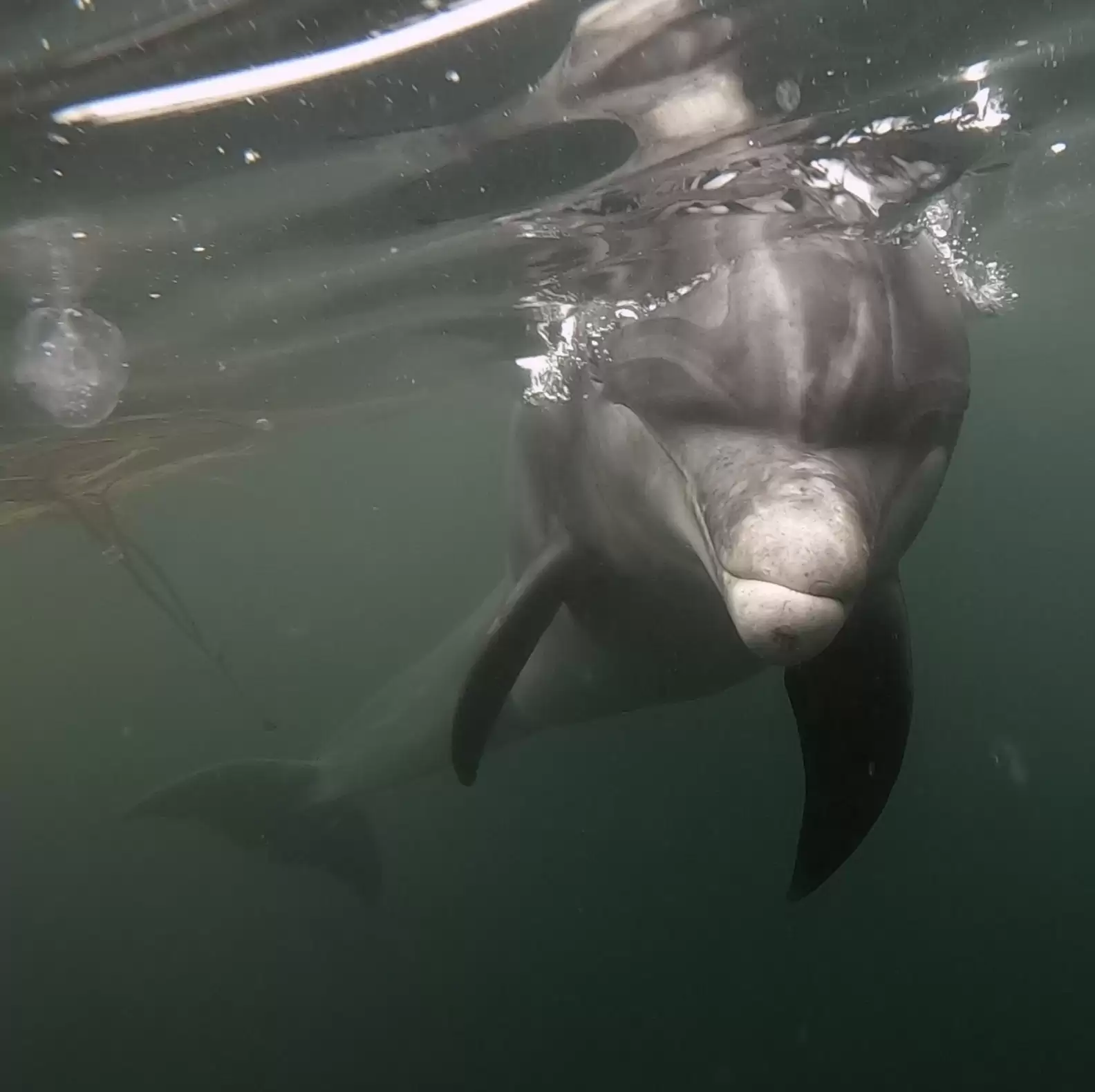 One day, Pender removed a fin and surprised the dolphin with the fact that these fins can be removed. This fin accidentally fell and disappeared. The next day, Dusty responsibly waited with a gift – she found a fin. Since then, they have often played a fetch-style game.
Watch the video of their game!
According to Pender, these kinds of games always build trust.
Dusty loves when he dives behind the fin with her. These are real emissions that cannot be expressed in words.
Pender has established a friendship with the dolphin and is very happy about it. He likes to spend time with Dusty and get to know the underwater inhabitants better.