Dog Adopts Lion Babies After They Get Rejected By Their Mother
November 15, 2022
493

2 minutes read
Wild animals should stay in their natural habitat. Keeping them in captivity is just wrong. It makes them go through major changes, one of them is losing a motherly instinct. The thing is that even after being rescued the instincts don't come back.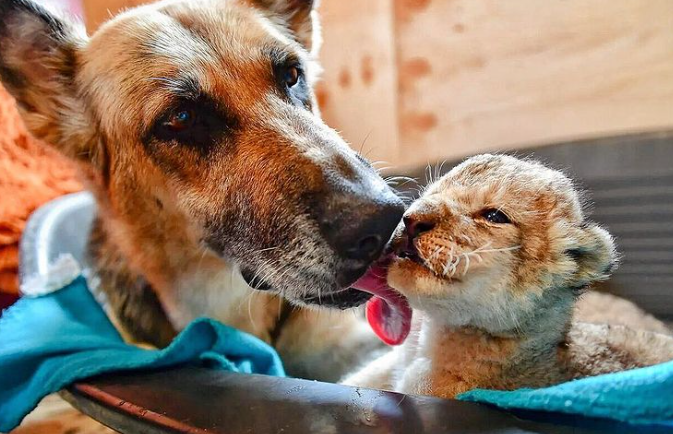 Sirona is a lioness at a park in Russia. Everyone from the staff was so excited to see her give birth to her child, as it is rare that a big animal like her is giving birth at a park. However, after giving birth everything went downhill.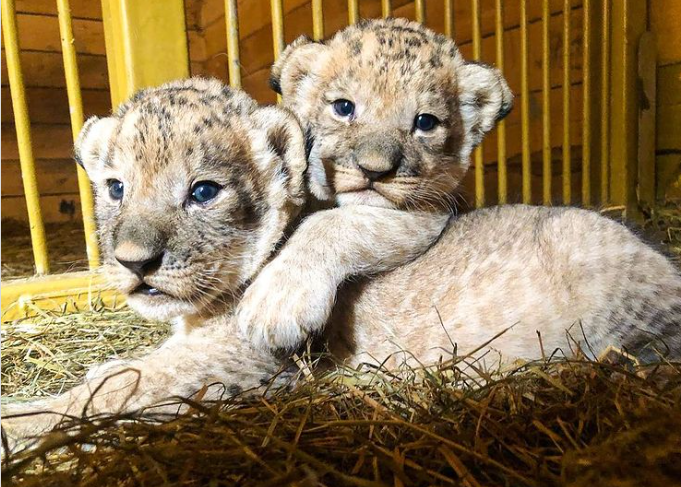 For lion babies, it is very important to get love from their mothers after their birth. However in this case our lioness rejected her cub and didn't even seem to want to be in his presence.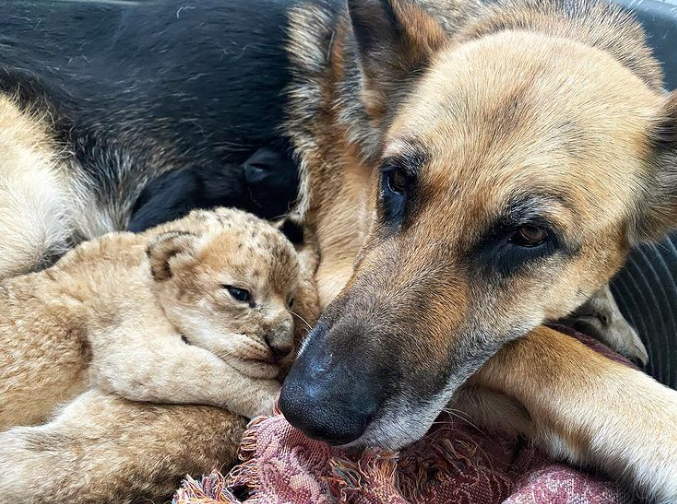 Luckily, a surprising thing happened. A dog which is not considered to be a part of wildlife took care of the baby.
The German Shephard adopted the babies and treated them like her own.