Golden retriever crawled under his mechanic dad's car to hug him and lick his cheek!
September 13, 2022
377

2 minutes read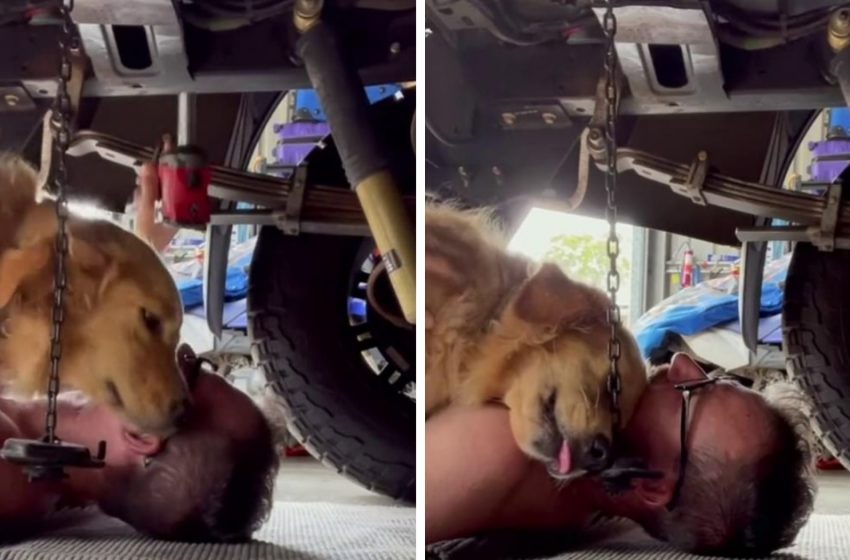 The man was repairing his car lying under it. Apparently, something serious had broken in the car if the man could not repair it for so long. The man's dog missed his owner and, being unable to resist the temptation, crawled under the car and began to hug his owner. Amazing video shows golden retriever's love for his owner!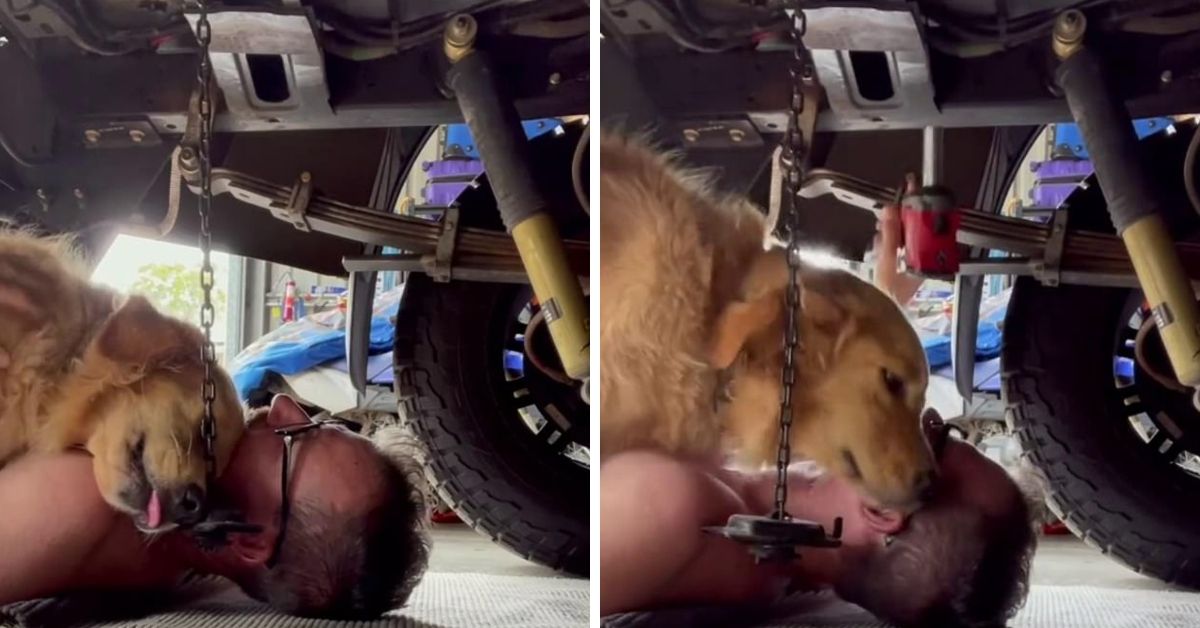 The video, filmed in Australia, shows a pet's unconditional love for his human father.
A man does not repel his pet and it seems that the dog does not interfere with his work at all. The moment the dog approaches him, he puts down his tools and hugs his beloved dog.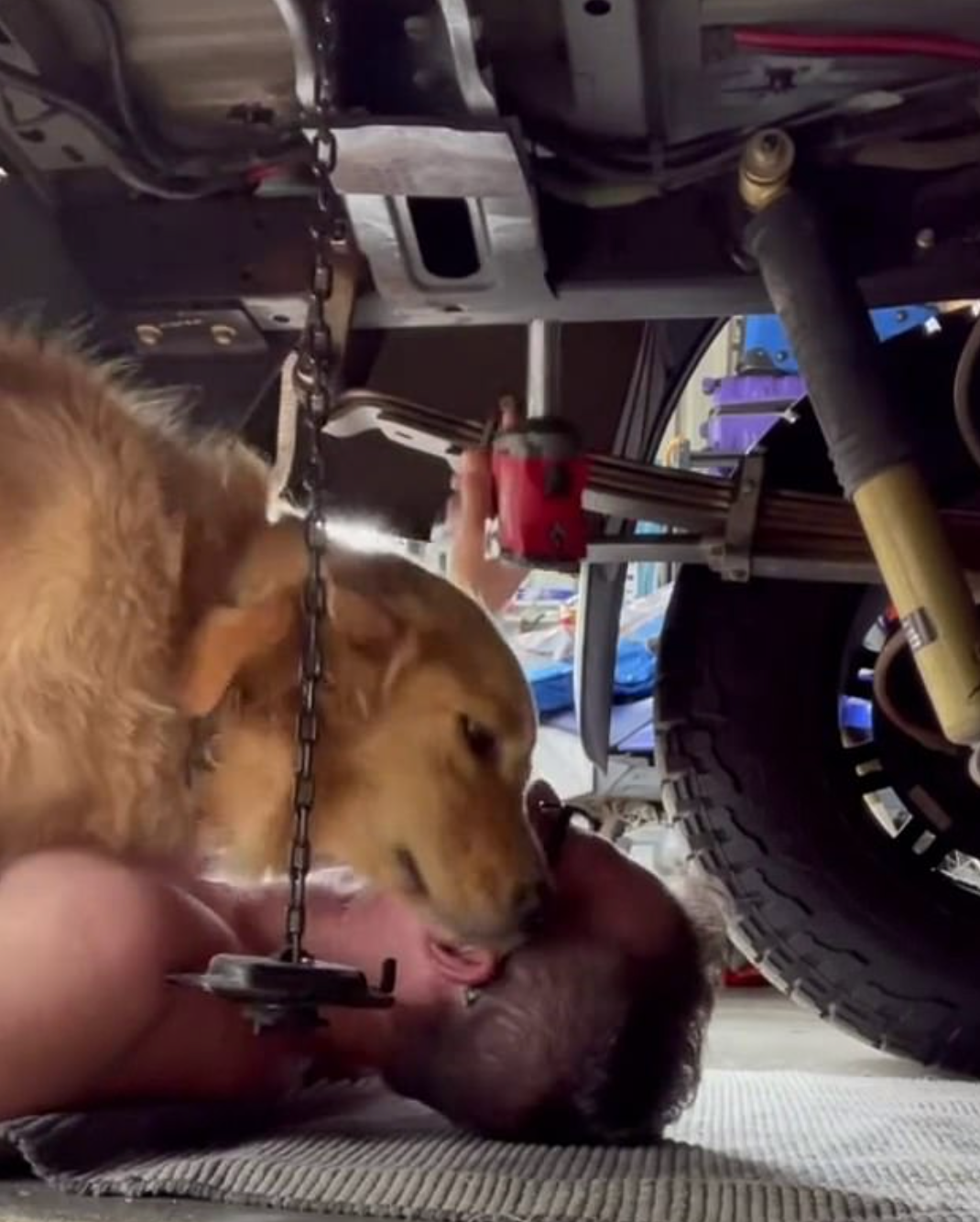 The dog licks the owner's face and ear, leans against his chest as if trying to convey those tender feelings that he cherishes for his owner!
Golden Retrievers are considered the most friendly and gentle of dogs. But of course it is not correct to consider other breeds aggressive and angry.
All animals are unique creatures and deserve love and care.