Huge Pit Bull Raised by Cats Thinks She's a Cat, Too
October 9, 2022
546

2 minutes read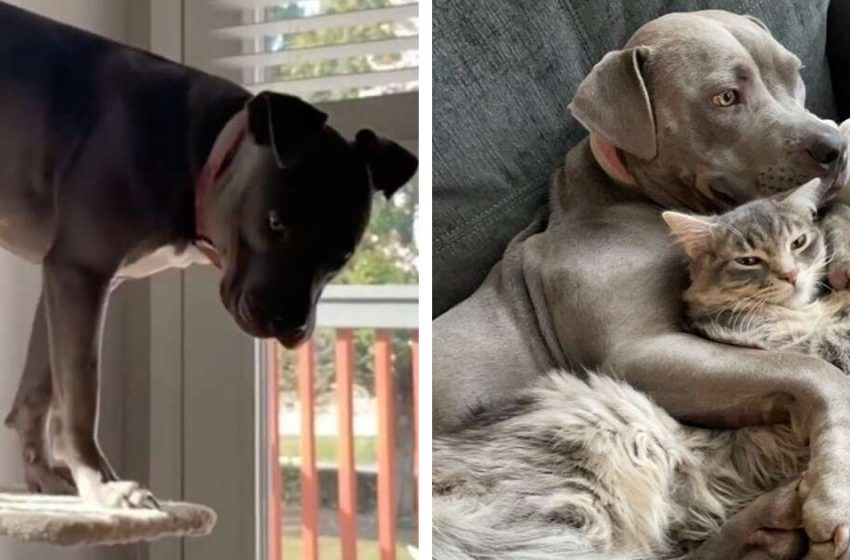 Willow is a charming pit bull who loves her family, especially her sibling Percy. She wished to be like him that's why she copied his manners. They snuggle with each other, look out the window and even climb around the house together. She thinks that they are the same.
Jaramillo their owner would worry at first when the dog would climb all over the place. But over time she accepted her dog's quirkiness. Also, she loves that her pets love each other so much.
She rescued Willow in 2020. She also had cats Percy and Klaus and Spike the Chihuahua. Soon after she began mimicking her smaller brother's behavior.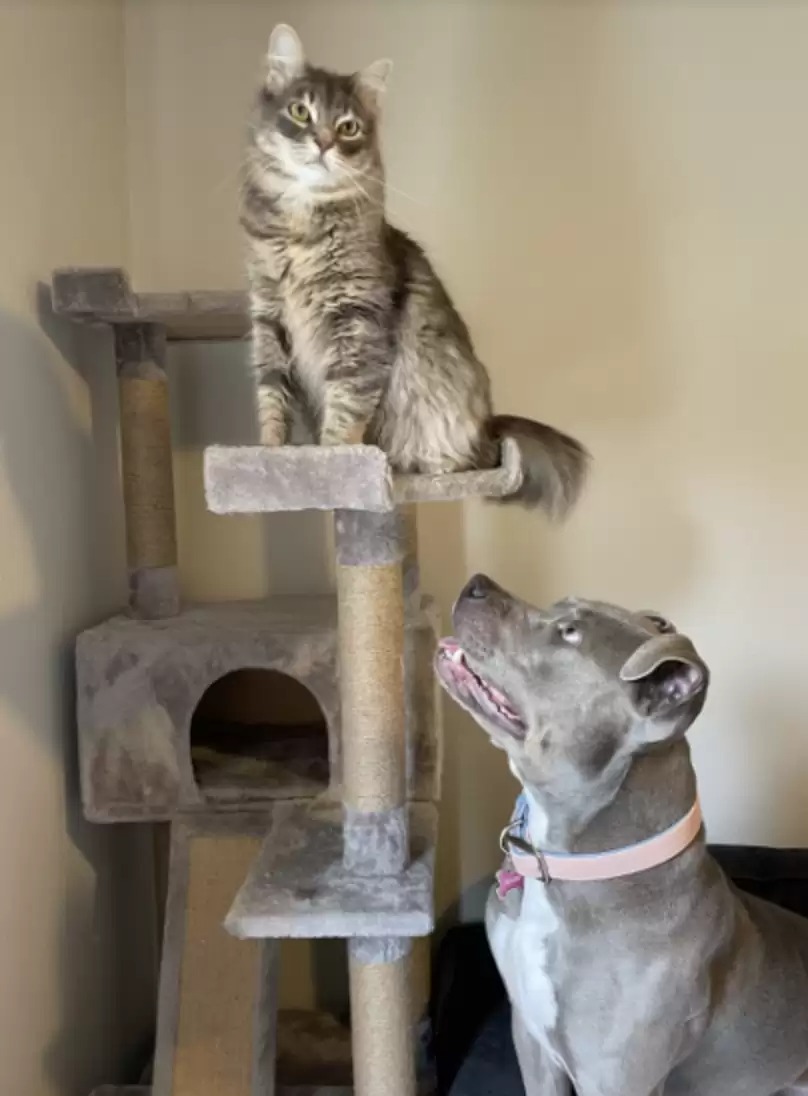 The first few times she jumped up to be with her brothers were a struggle, and they'd have to help her down, but after some practice, she had no problem going up and down all by herself.

She is curious and loves communicating with others.
She demonstrates that for friendship size and species don't matter.