Huge rabbits, the size of a dog were rescued by RSPCA officers. The poor animals were kept in awful conditions
August 11, 2022
375

2 minutes read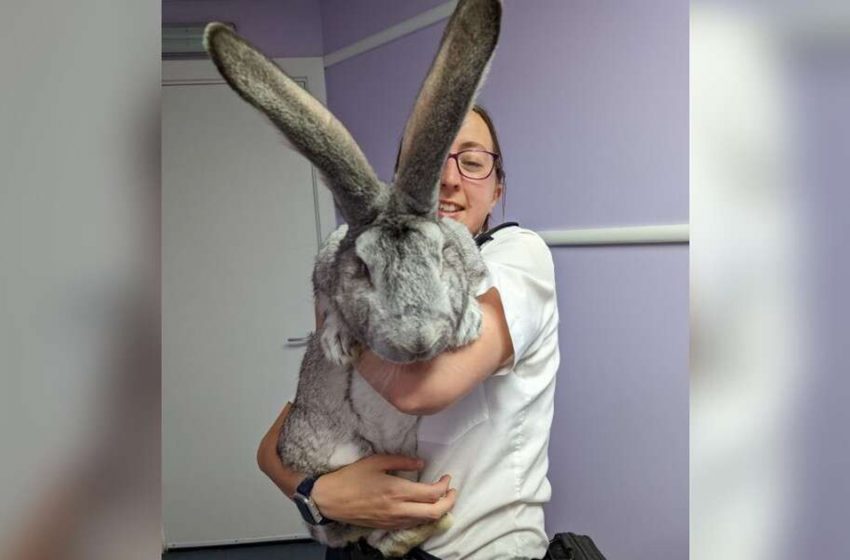 The RSPCA also received a call about a case of unscrupulous animal care. A team of rescue officers arrived at the scene and were simply shocked.
About 45-50 rabbits were kept in small dirty cages. And besides, the rabbits were of a large breed – they were Flemish giants. Some of them were just huge, weighing about 18 pounds. According to RSPCA officers, the largest rabbits were about the size of a medium-sized dog.
Such large rabbits simply cannot be kept in these small cages. The animals were in such bad conditions that they simply could not move in the cage. Rescuers rescued the animals and took them to the vet to make sure they were all right.
"The poor animals, both in cold and hot weather, were in these conditions. Fortunately, they did not have serious health problems. Only one rabbit had a wound on the back of his head and a problem with his eyes. And this rabbit is already being treated," Trevor Walker, an RSPCA inspector, said in a press release.
These rabbits are very calm and friendly. They never show aggressive behavior towards people and will certainly become ideal pets for people who enjoy a quiet lifestyle. These cute creatures need love and are waiting for their human friends.