Huge wild leopard jumped into the tourist van during a ride in Kenya!
September 7, 2022
355

3 minutes read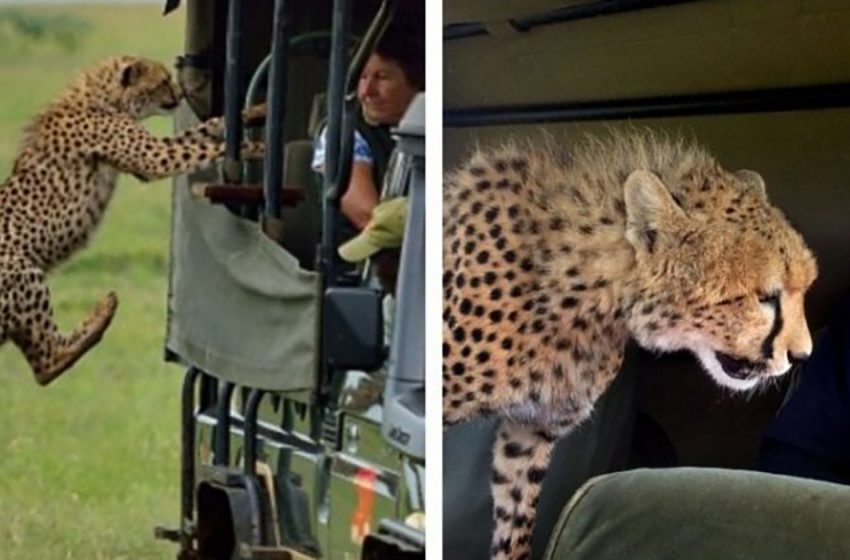 Many people dream of seeing wild cats. These animals are graceful, chic and dangerous! When imagining an encounter with a wild cat, you definitely don't want this animal to accidentally jump right into your car.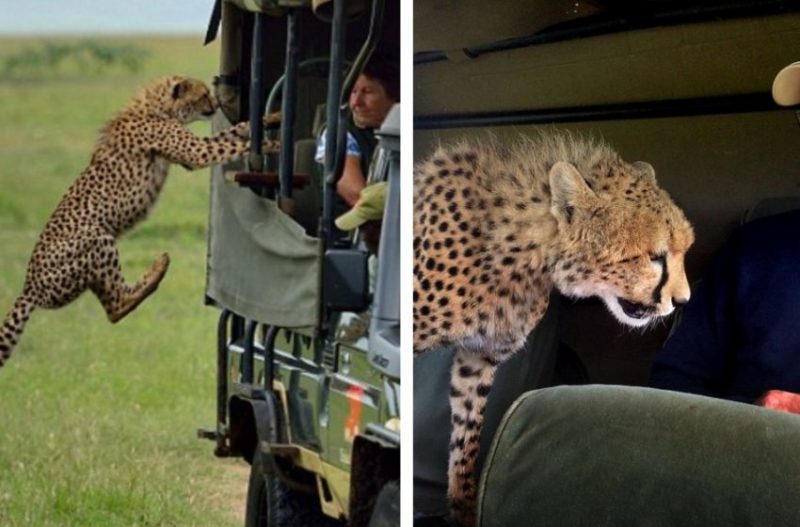 This happened to Mickey McCain. He was riding in a van with other tourists in Kenya and exploring the expanses of nature when a giant wild leopard jumped into their van.
This unexpected leopard surprise was caught on camera. Tourists who came to get acquainted with wildlife from a distance were honored to see a family of leopards and ride with them in the same van.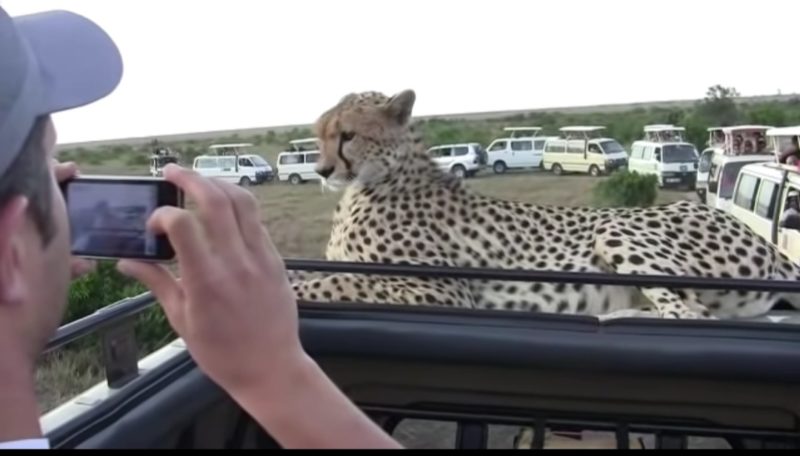 One of the leopards jumped into the back seat of the van and stood next to Mickey. The man was scared to death. Just imagine a wild leopard standing next to you, how would you feel? Just the thought of it makes you feel uncomfortable, doesn't it?
Despite the fact that the man was terribly frightened, he did not panic, so as not to cause aggressive behavior of the animal. He froze and didn't even move. The leopard walked a little along the van, got bored and ran away.
The leopards followed the tourists' van for some time and then disappeared from the sight.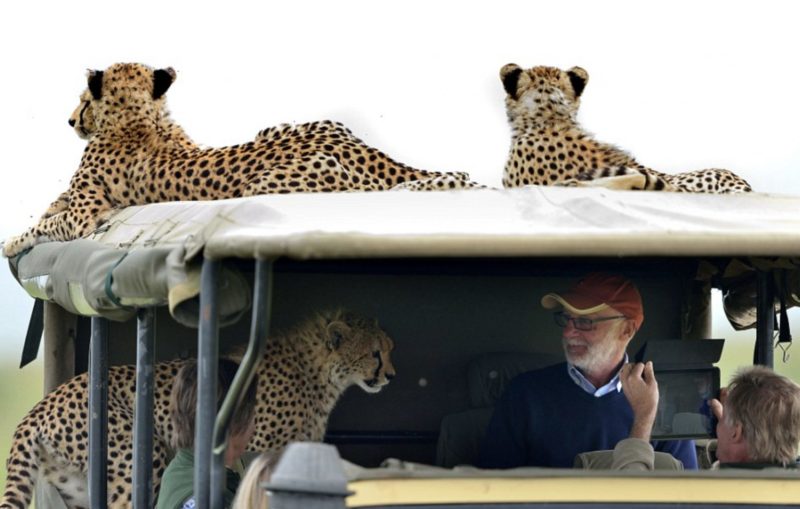 The group of tourists experienced a lot that day.