In breathtaking photos, a white lion shows off his majestic mane
October 14, 2022
241

2 minutes read
A white lion went viral on the Internet because of pictures where he showed his amazing mane.
He lives at the Glen Garriff Conservation lion sanctuary in South Africa. A 6-year-old feline loves posing for photos.
The incredible pictures were taken by Simon Needham whose goal is to raise awareness about the great danger the wild lions face.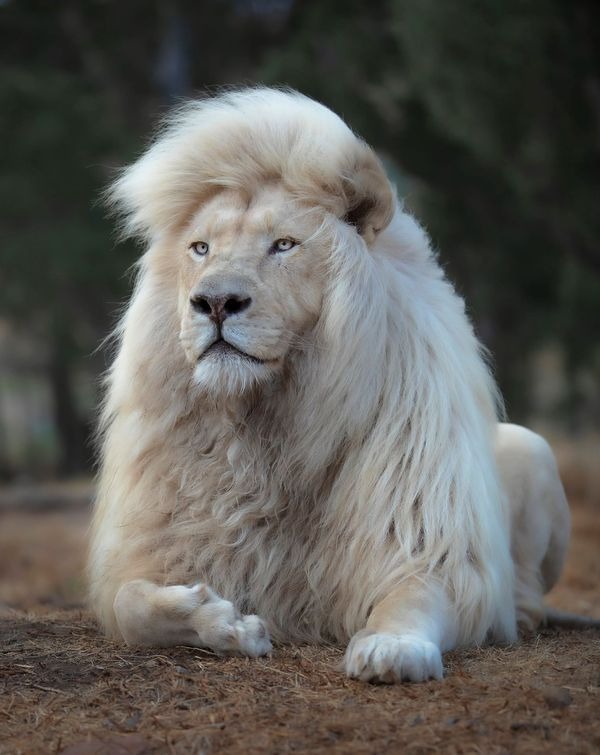 The first time he saw Moya's coat he was amazed by it. When the lion was close enough, he took the pictures. Only after the photo shoot, he realized all the beauty of the photos he took.
Simon's work helped a lot to increase awareness of the problem. Moya and his stunning mane brought attention to his species and their problems. Simon is excited to be able to help Moya and the other 76 lions in the care of the sanctuary.
According to the IUCN Red List, there are only 40,000 African lions left in the wild. Some sources even indicate that there are only 20,000 lions left.

Thankfully, organizations exist to help these poor creatures and give them all the love and protection they deserve.