Lioness risks her life to save her cub. Mother's heart never betray!
June 7, 2022
305

4 minutes read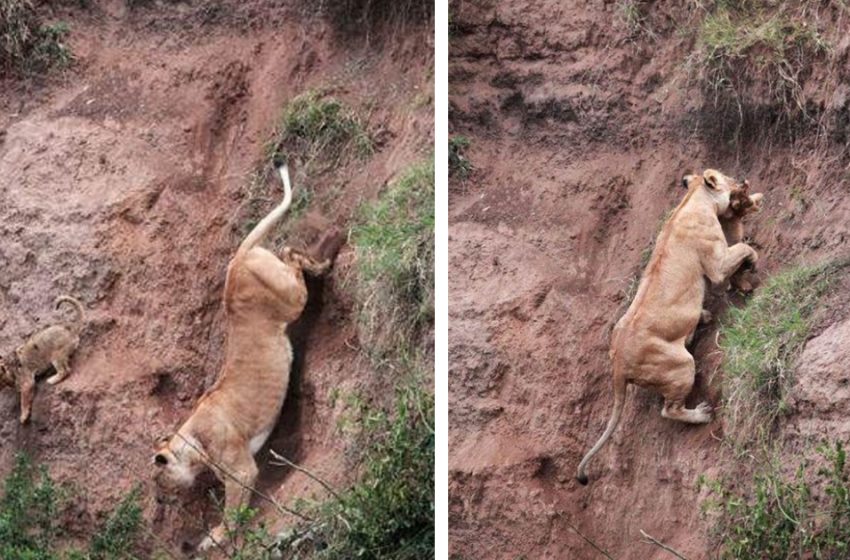 Life in the wild is unpredictable and full of surprises. Places like Masai Mara, Kenya are like those where dangers awaits at every turn. Cubs, being completely inexperienced and vulnerable, most often get into troubles.
The cub of the lioness, who was only a couple of steps away from the mother, slipped and rolled down the cliff.
Found itself at the bottom of the vertical cliff, the lion cub started to call for help. Luckily its mother and three other lions were not far away and heard its voice. At that moment the lioness thought only of the cub. She risked her own life and began to descend the steep cliff.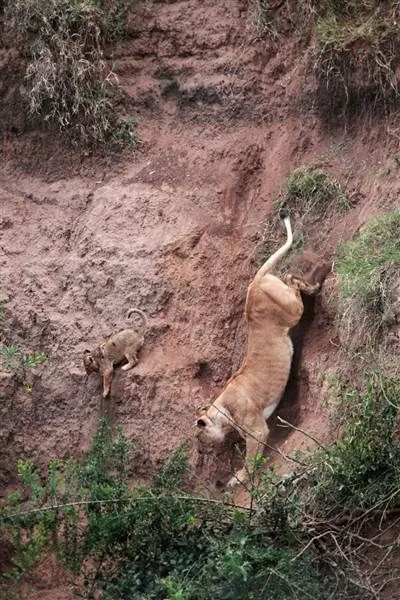 She slowly and very carefully started to descend, realizing that any wrong step and any extra movement would be decisive and vital for both of them. Luckily, the wild life photographer, Jean-Francois Largo, was able to capture those moments.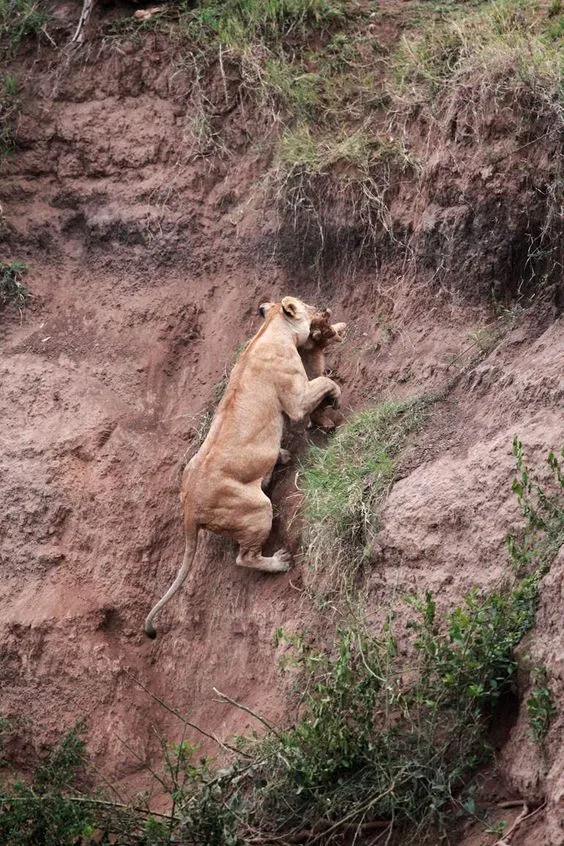 And finally, she got to the lion cub, grabbed him in the jaw and carefully began to return. The dramatic scenes end up with both the mother and the cub well and unharmed on the solid ground above the cliff.
After everything is over, it's time to caress the baby and let him calm down. What a life lesson was it for them!