Monkey adopted a stray puppy and took care of him like her own baby
October 8, 2022
2390

2 minutes read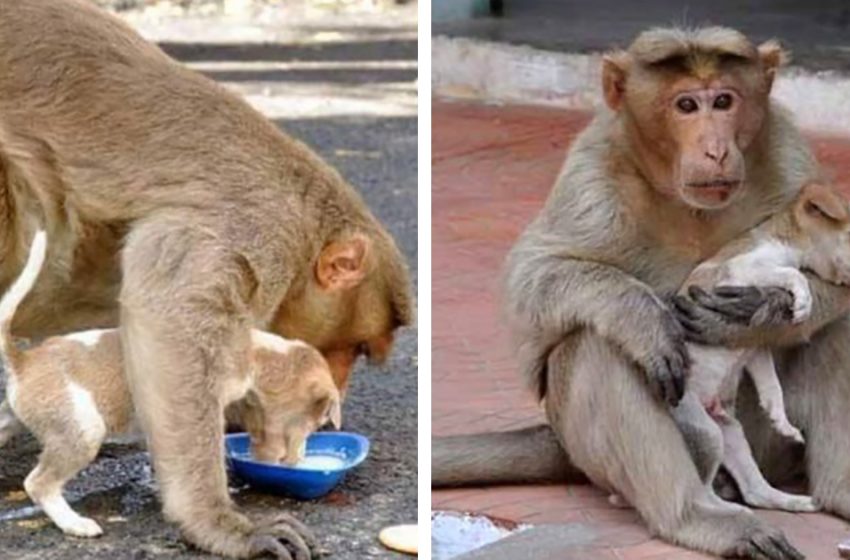 Mother's love can do anything. Maternal instinct is very powerful among both humans and animals.
Like human mothers, animals also put the safety and well-being of their children in the first place.
Such an example is this story. But the strange thing is that the monkey took care not of her own offspring but of a stray puppy.
She saw the puppy wandering around alone in the streets and adopted him because the streets weren't safe for a baby. He was abandoned by his mom, but luckily the caring monkey helped the poor child. She started to nurse him and protect him from danger.
People noticed their amazing bond and started to bring them food and water.
The mother would always wait for the pups to eat first, just to make sure he wasn't hungry anymore.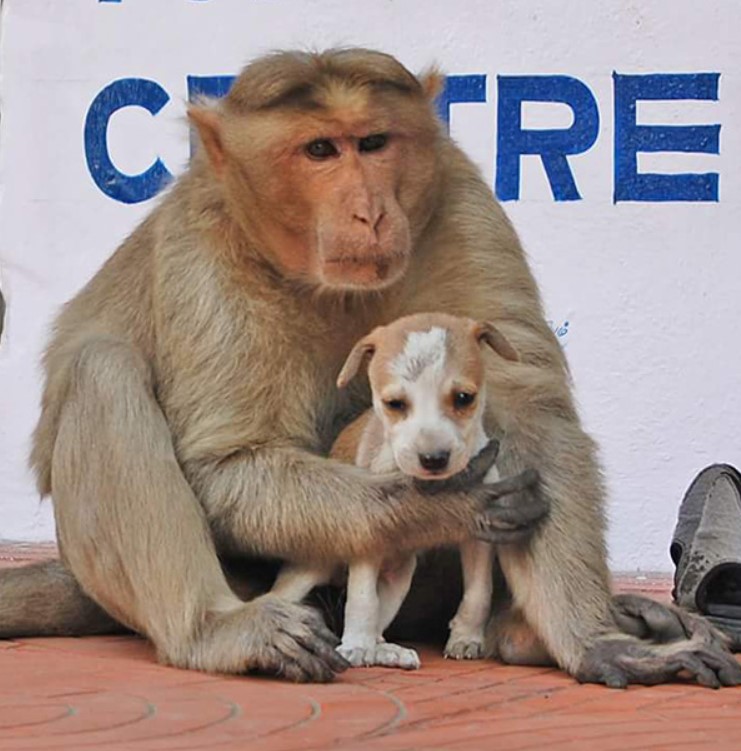 Despite the fact that they were from different species, they made such an amazing relationship.