Mother Giraffe watches over her exhausted young for signs of life
September 30, 2022
655

2 minutes read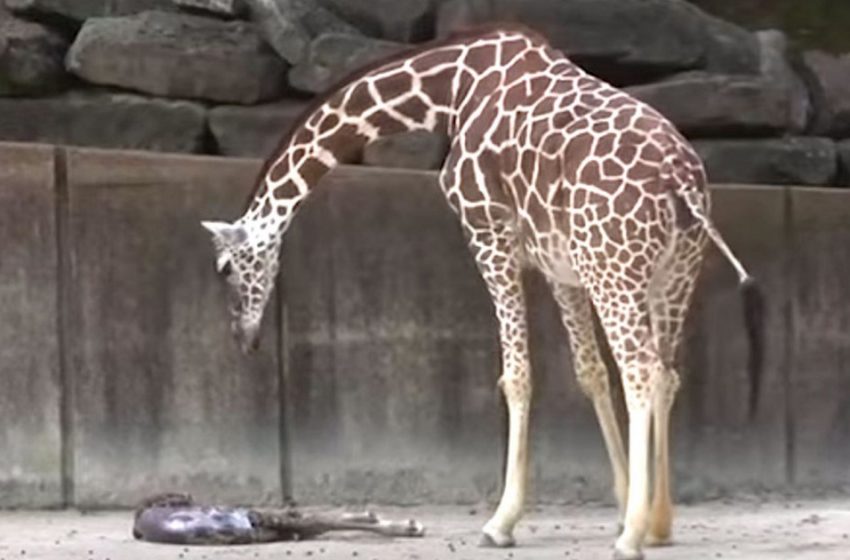 A couple of fortunate people at the Memphis Zoo in Tennessee witnessed a once-in-a-lifetime event.
A giraffe gave birth to her first baby in front of them, and the whole touching event was filmed!
No one from the zoo staff expected the birth to happen as early as it just did. Someone who was lucky enough to witness the event managed to film it.
In the brief video, you can see the mother searching for a suitable location to deliver her baby.
As soon as the infant emerged into the world, the mother's strong instincts instantly kicked in, and she assumed the role of caretaker with the sort of love and compassion only a mother can provide.
The new mother and her youngster were able to spend some valuable time playing and enjoying each other thanks to the baby's excellent health, allowing the zookeepers to abstain from getting involved.
It is always incredibly touching to see a mother form such a strong bond with her child!