"One Is Without Love And The Other Is Happy." Difference Between Two Princesses
November 25, 2022
432

3 minutes read
Prince Harry's wife and mother shocked the public with their confessions about royal life. A close acquaintance of Princess Diana believes that the situation of 41-year-old Meghan Markle (Meghan Markle) is fundamentally different from what her late mother-in-law experienced.

The Dukes of Sussex step down as royals in 2020. A year later, the couple gave a sensational interview on the show with Oprah Winfrey. Meghan's shocking revelations have often been compared to Lady Di's story in royal life in 1995. Both royals mentioned the same problems: loneliness, tiredness, and suicidal tendencies.
The biographer of the first wife of King Charles III, Andrew Morton, worked closely with Princess Diana during her departure from the royal family. The expert compared this situation with Megzit. According to the writer, Prince Harry and Meghan Markle were in different positions.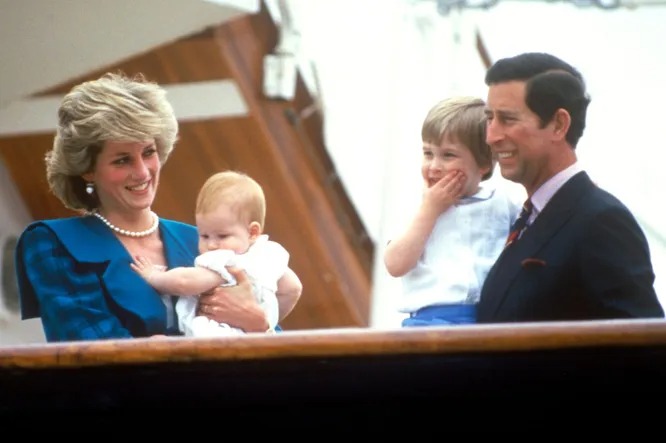 "The big difference between the couples – Diana and Charles, Harry and Meghan – is that Diana was trapped in a loveless marriage, while these two seem extremely happy together. It's a big difference," Morton said.
The expert also explained that Diana was trying to improve the situation, and Prince Harry and his wife announced problems six months after the wedding. "Secondly, Diana gave it 10 years before she rebelled and helped me with the book. They didn't even spend 10 months. Harry met with Oprah in November 2018, six months after the wedding, to discuss releasing the revelations. Apparently, they quickly headed for the exit. Prince Harry has made it clear that he finds the royal world suffocating and difficult to deal with. In Megan, I think he saw the way out, "Andrew explained.
A close friend of Lady Di has already said that the revelations of Harry and Meghan shocked him. The expert emphasized that they were very different from the interview with Princess Diana, which came from the heart and had a more important mission.

"We must remember that Diana and Charles are more important people for the monarchy and the nation by virtue of their position than Meghan and Harry will ever be. At that moment they are the future king and queen. When a future queen says that a future king is not fit for the job, then that's something you should take very seriously. Harry's accusations of racism, given what's going on with compensation for the slave trade and so on, hit a nerve. But we are talking about the context, and it was not here, "Morton emphasized.
The writer is sure that the spouses misinterpreted the situation. "They took popularity for the position. Harry will never be king. Every year it becomes less important for the monarchy. Just like Prince Andrew, who was once second in line to the throne, "VanityFair quotes an expert.