Orphaned baby kangaroo just wants to hug his teddy bear…
September 20, 2022
778

2 minutes read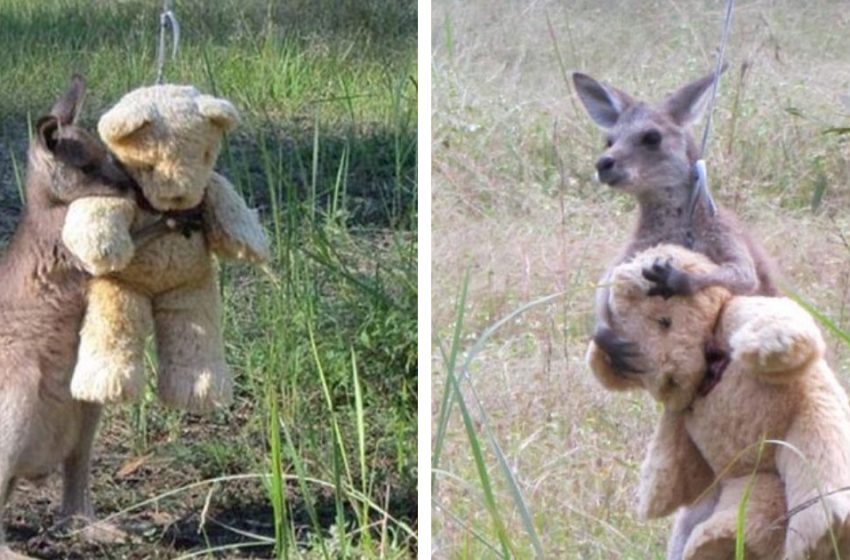 This touching image posted by Tim Bechar has gone viral around the world.
An orphaned baby kangaroo named Doodlebug lives in Australia. The animal is cared for by Gillian Abbott. Being a wildlife rehabilitation specialist Abbott and her son Tim Bechara have taken care of Doodlebug since he was a child. The poor baby kangaroo was found orphaned in the wild.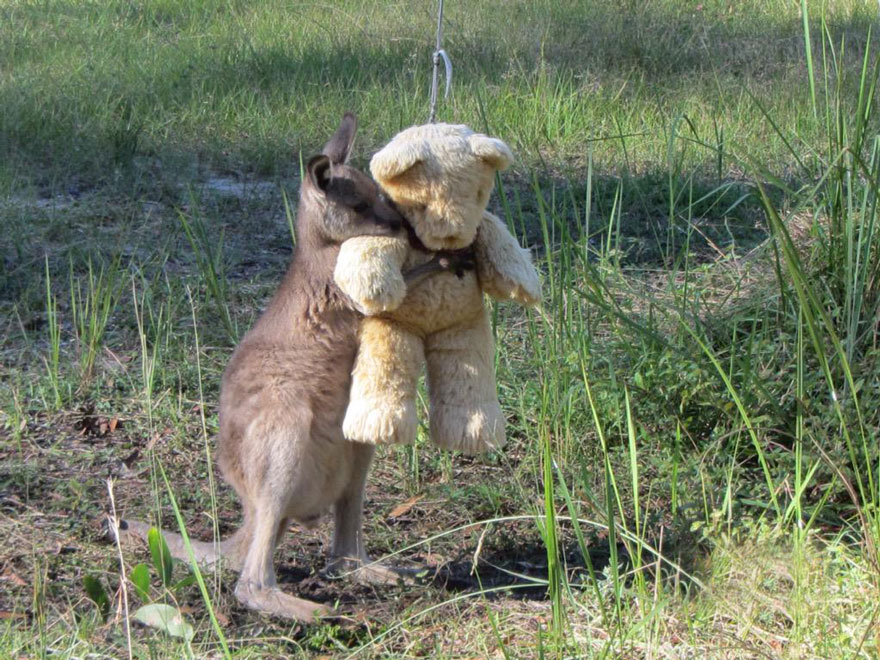 A small animal, greatly missed his mother and was constantly looking for her. The little kangaroo was making strange sounds as if was crying. He felt alone and was always sad and unhappy.
Abbott trying to find something the baby could play with gave him a teddy bear. And it really worked.
Now the kangaroo is already 15 months old. He likes to lie in the grass next to the teddy, hug the teddy, and even kick the toy. The kangaroo doesn't let the toys out of his hands for a moment. This is his everything – a friend, mom, dad, nanny, toy. If the teddy bear is with him, then he is safe.
It seems that this little motherless kangaroo reacts to toys the way babies do. He treats the toy like a companion.