Owl Flew Inside Helicopter To Join Pilot Battling Massive Wildfire
October 21, 2022
309

1 minute read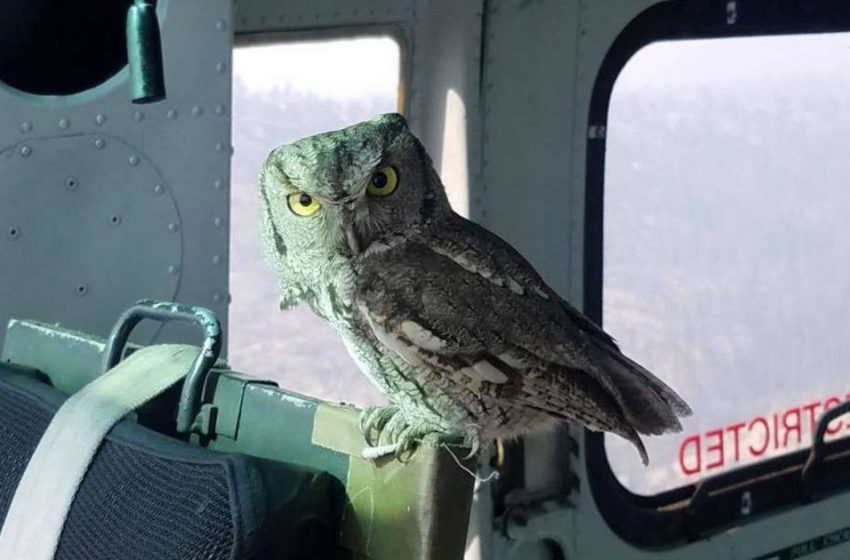 During the massive Creek Fire burning in the central California wilderness, helicopter pilot Dan Alpiner was helping there.
While completing his duty, he noticed a quick movement from an open side window.
He looked over a little spooked and their eyes met.
It turned out to be a wild owl who managed to enter the aircraft.
He was surprised by its friendliness. All it wanted was to chill out and say hi.
To continue the task, he carried on as normal and told his new copilot to be ready to do some work together.
They completed together two drops, and he flew out of the window.
He will never forget this experience. It was a once-in-a-lifetime kind of thing.