Owner Captured The Sweet Encounter Between Her Golden Retriever And A Whale Shark
November 1, 2022
356

3 minutes read
You probably haven't seen an encounter sweeter than the one between a Golden Retriever and a whale shark. The two of them even shared a small kiss and fortunately, the moment was captured on camera.
Jade Pursell is an Australian diver who takes her dog Sailor with her when she goes on boat trips. However, just recently her furry friend saw a marine creature for the first time in her life.
Jade was sailing across the coast of Australia when all of a sudden a 22 feet long shark appeared next to her boat. Jade was so happy to see that sight, but she wasn't expecting her dog to be so happy too.
"She has never met a marine life before, let alone a whale shark," recalls Jade. "I always wanted to arrange such a meeting but this encounter was more than I hoped for. Sailor got so excited she started to sniff and kiss the whale shark despite me telling her to stay away."
Jade was initially quite concerned as she didn't know how her dog would react to that meeting, but all her worries started to seem unreasonable as soon as she saw how gentle her furry friend was with the shark.

" It was truly an adorable scene," Jade recalls. " I was just overjoyed with how well she behaved. Animals are amazing and I couldn't have hoped for more. I was obviously very worried at first but once the shark got too close and I saw her calm reaction I relaxed too."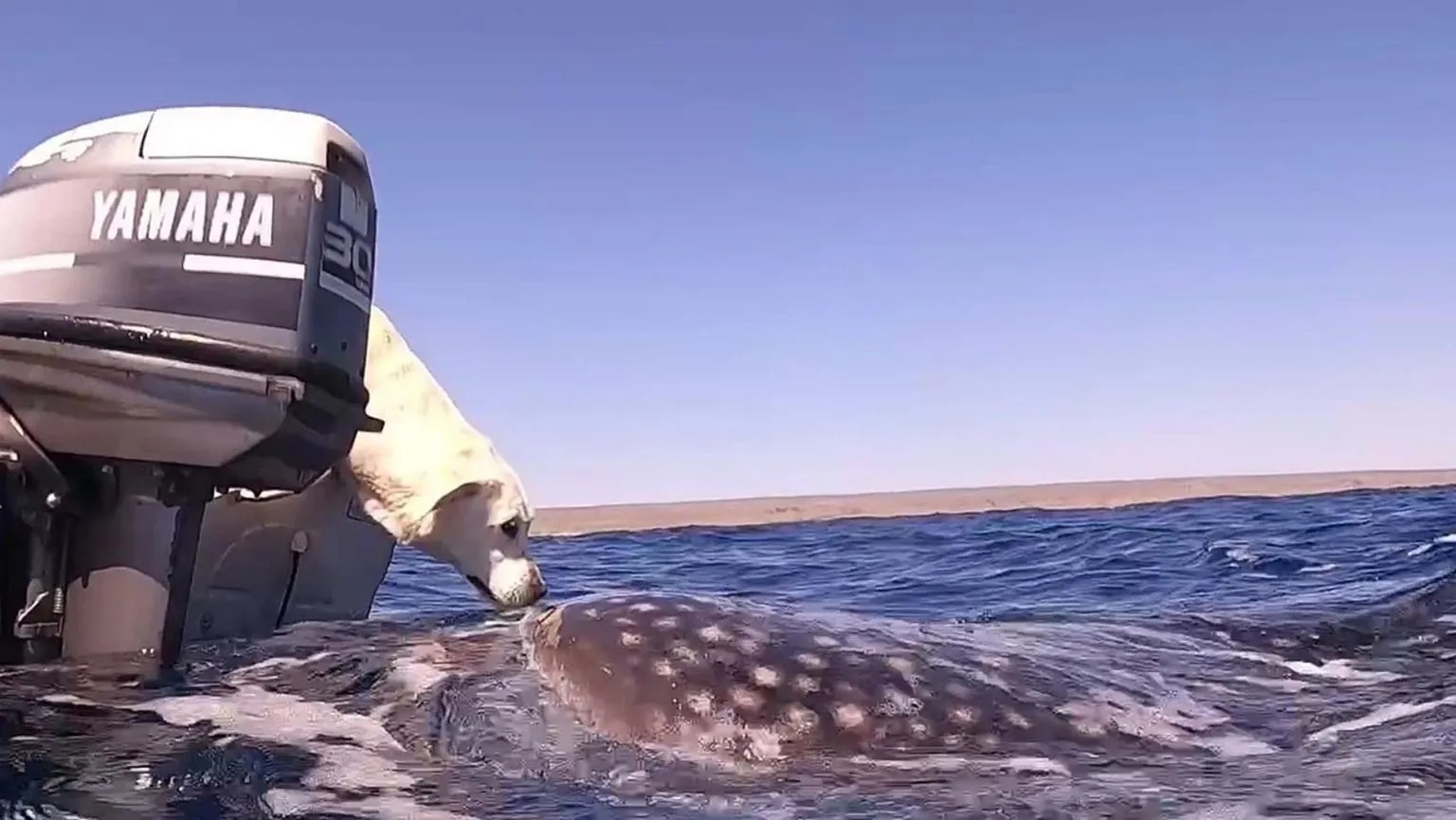 Sailor is most probably the first and only dog ever to have kissed a whale shark and Jade couldn't have been more proud and happy over that fact. Luckily she was able to capture that heartwarming encounter.
"They both seemed so happy and innocent and I honestly felt very lucky to witness such a scene. I mean just to think that my best friend, my dog is the first ever dog to have had such an encounter with a whale shark makes me feel very special."