"Romantic dinner for two." Margot Robbie on a date with her husband was caught by the paparazzi
March 28, 2023
258

2 minutes read
The Hollywood star of Australian descent has numerous reasons to walk the red carpet, but in her daily life, she prefers solitude. Margot Robbie and her husband Tom Ackerley rarely make public appearances together, so onlookers were thrilled to spot the couple on a busy street in Santa Monica after they left the popular Italian restaurant Georgio Baldi.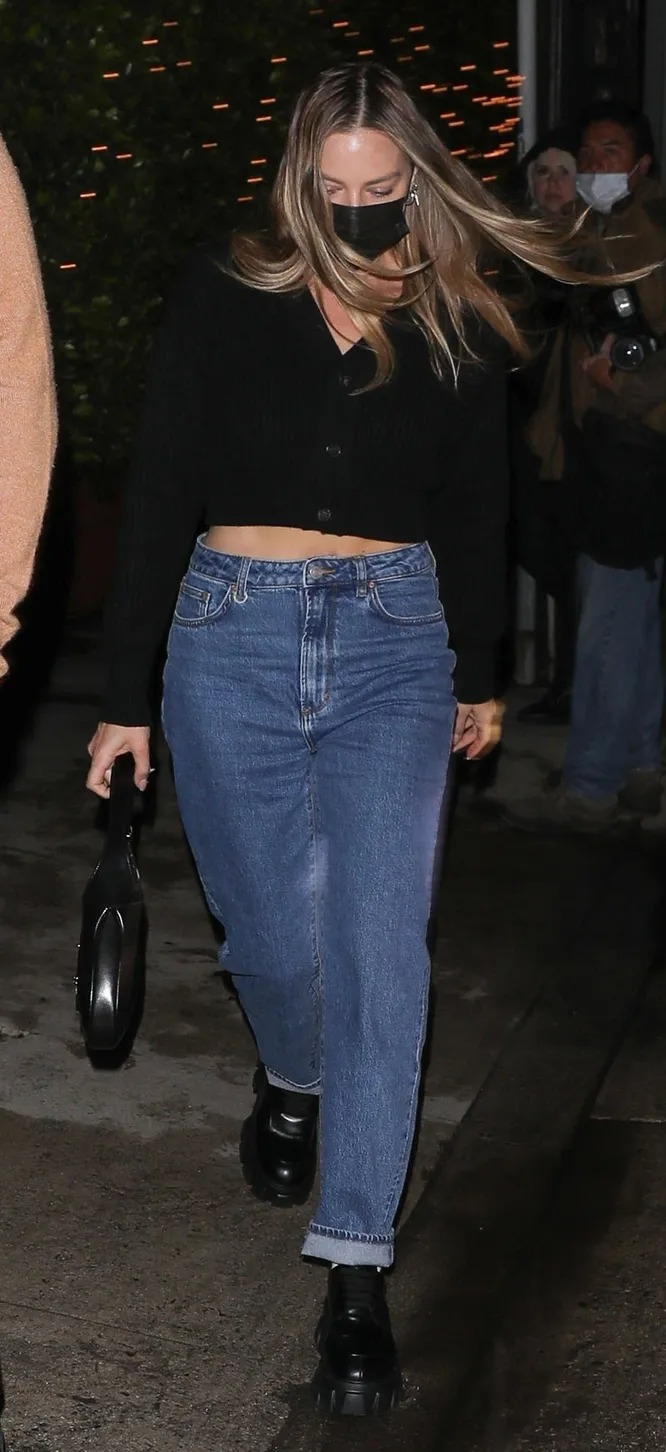 Robbie wore a black cropped sweater with a v-neck on the chest, simple-cut jeans, and patent leather boots with chunky soles. Her casual outfit highlighted her slim figure, and she wore light makeup to enhance her natural beauty. Margot's blonde hair was neatly parted in the middle and flowed over her shoulders in loose, natural waves. She chose to keep her evening accessories minimal and only wore a pair of delicate gold earrings and carried a black handbag. She wore a black face mask to match the color scheme of her outfit.
Her British film producer husband, 33, kept his stylish casual look by wearing black trousers, a rust-colored sweater, and soft leather moccasins. Tom led the way, with his hands in his trouser pockets, paving the way for his beloved wife across the sidewalk.
Robbie and Ackerley met in 2013 while working on Suite Francaise, where she played Celine and he was an assistant director. They started dating the following year and got married in December 2016 in a wedding ceremony in Australia.