Shelter pit bull thinks he's a cat, and his new family posts photos of him as such
October 4, 2022
281

2 minutes read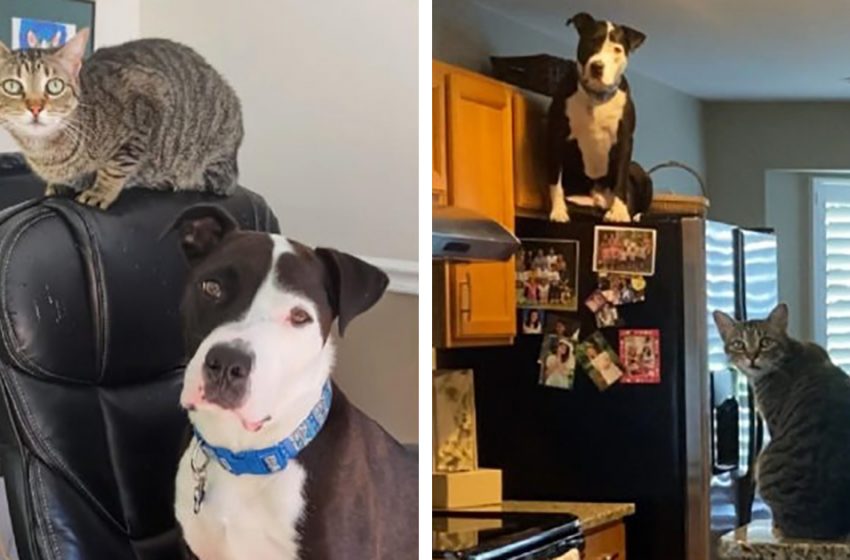 Sisters Bethany and Samantha had cats when they wanted to adopt a dog. It was expected that the animals would fight to decide who was the boss in the house.
But surprisingly when the pit bull Mako arrives no such thing happened.
The cats would never go for compromises, so the dog started adopting their manners and living by their rules.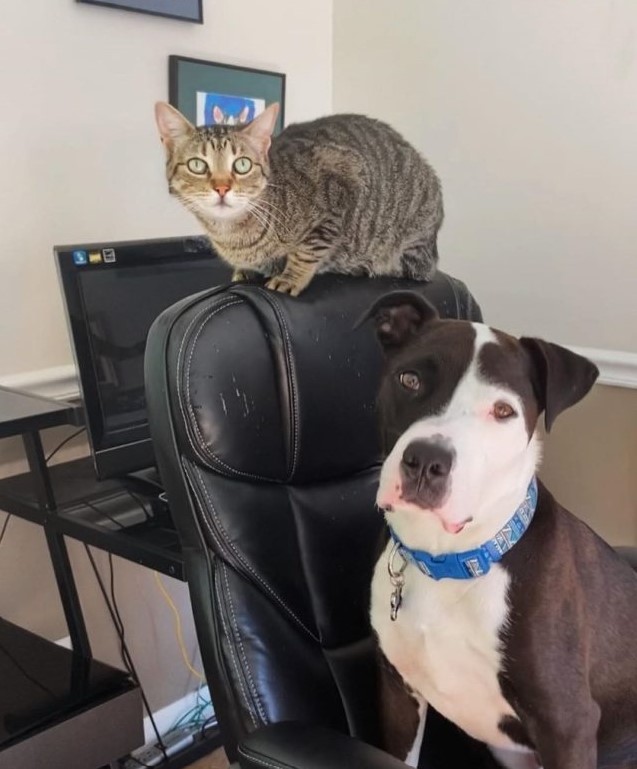 The dog was kind and easygoing and instantly fell under their influence. Time passed; he became one of them. He would jump on the windowsill, and even could master the refrigerator.
They eat, sleep and play together. Their friendship warms the owners' hearts.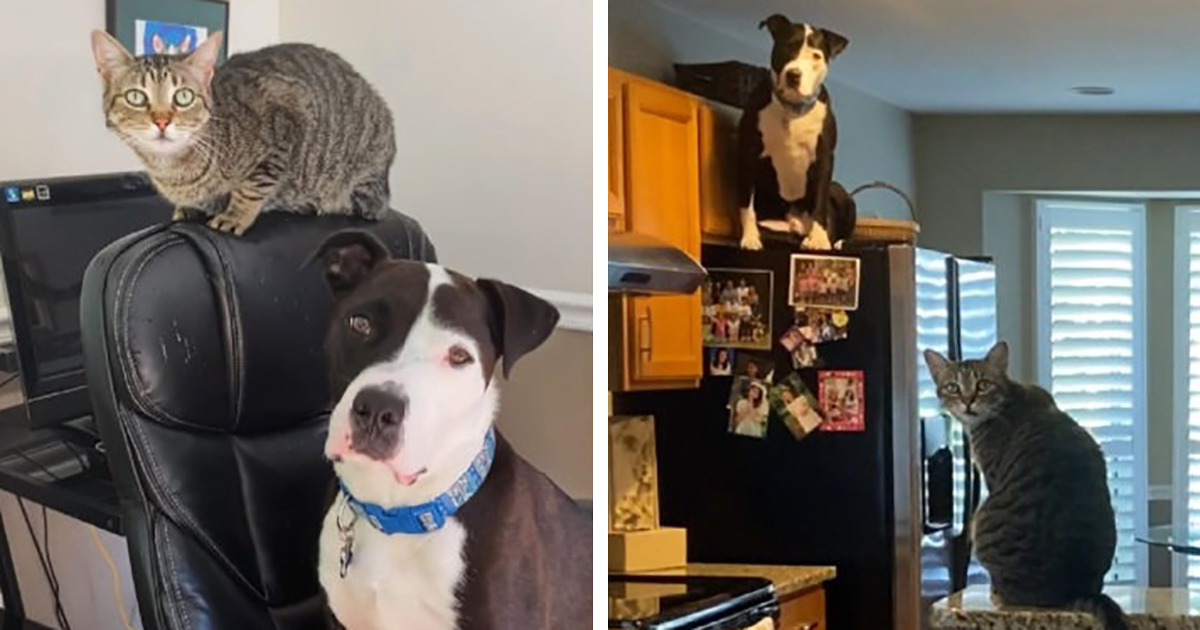 This story proved that the stereotypes about pit bulls are wrong.